LOUISVILLE, Ky. (WDRB) -- When I brought my Labrador retriever into the competition with Eric Crawford and me in picking college football games against the spread, I knew there was a legitimate possibility that a coin-flipper could defeat us.
And, boy, has Ruby delivered.
Two weeks after going 7-0 against the number, my dog flipped her way to a 6-1 performance last week. She's moved 10 games over .500 and positioned herself to cruise past Eric and me to the finish line.
Eric might be able to catch her. But I'm mostly Alpo.
But we'll all keep trying with seven more predictions this week.
1. Syracuse at Louisville (-9 1/2), Saturday, 4 p.m., ACC Network, Cardinal Stadium, Louisville
Scott Satterfield's team is bowl eligible, so will the Cardinals be ripe for a letdown? They have plenty to play for, like securing a winning season with their seventh victory. And moving up the bowl pecking order. And beating a program the Cards lost to in 2018 for the fifth time last season … the Orange are a strange club. They were the only team other than Clemson ranked in the preseason AP Top 25 after finishing 10-3 last season. But they've been blown out by Maryland, Clemson and Boston College … U of L has beaten Syracuse four straight in Cardinal Stadium … U of L is 6-4 against the spread while Syracuse is 3-7.
Eric: Louisville 35, Syracuse 28
Rick: Louisville 38, Syracuse 24
Ruby coin flip: Syracuse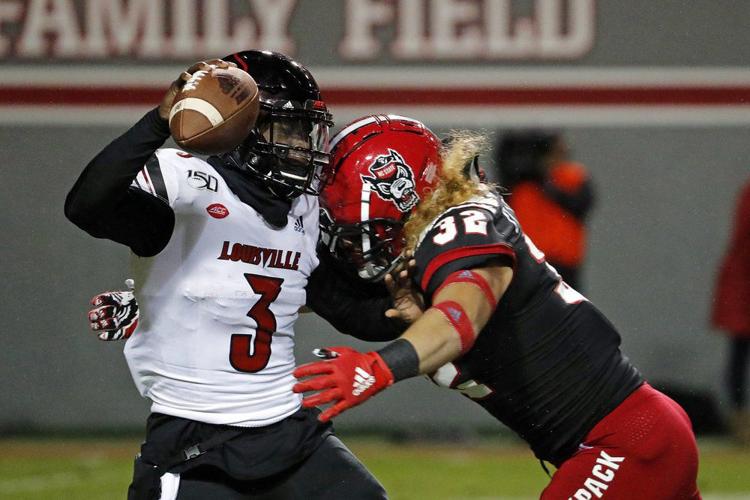 2. Tennessee-Martin at Kentucky (-31), Saturday, 3:30 p.m. SEC Network, Kroger Field, Lexington
What can you say about a game against a team that lost to Austin Peay and Southern Illinois, other than Kentucky needs this one to secure bowl eligibility? And Tennessee-Martin's quarterbacks coach is Nick Petrino? … the Wildcats limited five consecutive SEC opponents to 305 yards or less for the first time since 1977 … there was no line for this game at VegasInsiders.com, so the spread is a projection from Jeff Sagarin's predictor numbers … UK is 6-3-1 against the line.
Eric: Kentucky 31, Tennessee-Martin 10
Rick: Kentucky 38, Tennessee-Martin 10
Ruby coin flip: Tennessee-Martin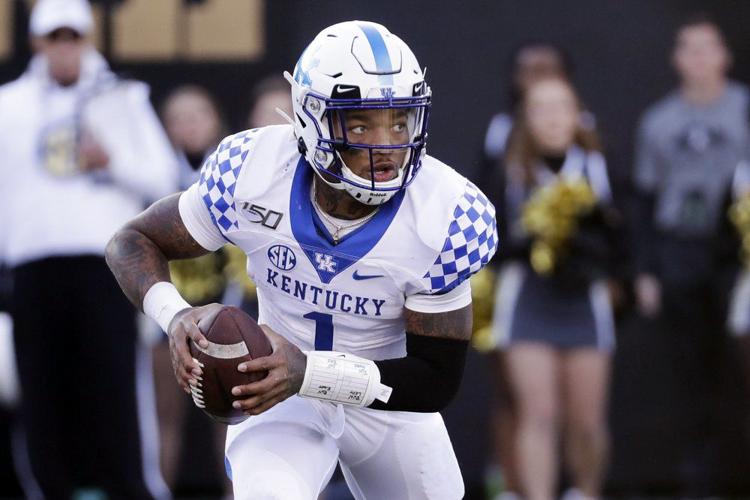 3. Michigan at Indiana (+9 1/2), Saturday, 3:30 p.m. ESPN, Memorial Stadium, Bloomington
The Hoosiers have beaten the Wolverines once since 1967, and that was 32 years ago … after its shaky start to the season against Army and Wisconsin, Michigan has won six of its last seven. In fact, the Wolverines handled Notre Dame, Maryland and Michigan State by an average of 32 points … Michigan ranks third in the Big Ten in total defense, and quarterback Shea Patterson was terrific last week against Michigan State, completing nearly 73% of his throws with four touchdowns and no interceptions … IU slot receiver Whop Philyor was in concussion protocol Thursday, so his status remains uncertain … Michigan is 6-4 against the spread while Indiana is 7-3.
Eric: Michigan 34, Indiana 24
Rick: Michigan 27, Indiana 17
Ruby coin flip: Michigan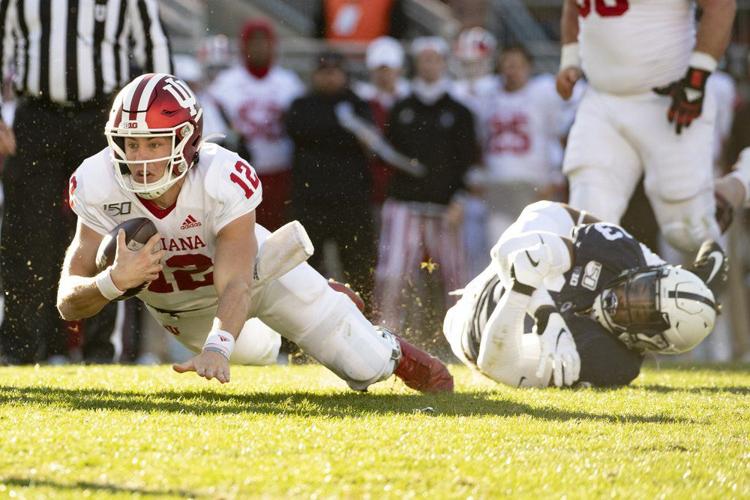 4. WKU at Southern Miss (-4), Saturday, 3:30 p.m., ESPN-plus, Roberts Stadium, Hattiesburg
The Hilltoppers had a week off to celebrate their massive victory at Arkansas, which resulted in the firing of Razorbacks' coach Chad Morris … Southern Miss is tied for first place with Louisiana Tech in the West Division of Conference USA, and the Golden Eagles are 4-0 at home this season … Southern Miss has also won three straight by at least two touchdowns against Rice, UAB and Texas-San Antonio … the Golden Eagles have limited their last three opponents to less than 100 yards rushing … Southern Miss is 6-4 against the line while WKU is 7-3.
Eric: Southern Miss 21, WKU 14
Rick: Southern Miss 28, WKU 21
Ruby coin flip: Southern Miss
5. Purdue at Wisconsin (-25), Saturday, 4 p.m., Fox Sports (WDRB), Camp Randall Stadium, Madison
Despite an unusual string of injuries, the Boilermakers rallied to win their last two games against Nebraska and Northwestern to maintain their chances of earning a bowl bid. But at 4-6, Purdue will have to defeat the Badgers and Indiana to reach that goal … freshman receiver David Bell has stepped up nicely for the injured Rondale Moore, delivering three games with 100 yards in receptions … Purdue is 6-4 against the spread. Wisconsin is also 6-4.
Eric: Wisconsin 35, Purdue 14
Rick: Wisconsin 34, Purdue 14
Ruby coin flip: Purdue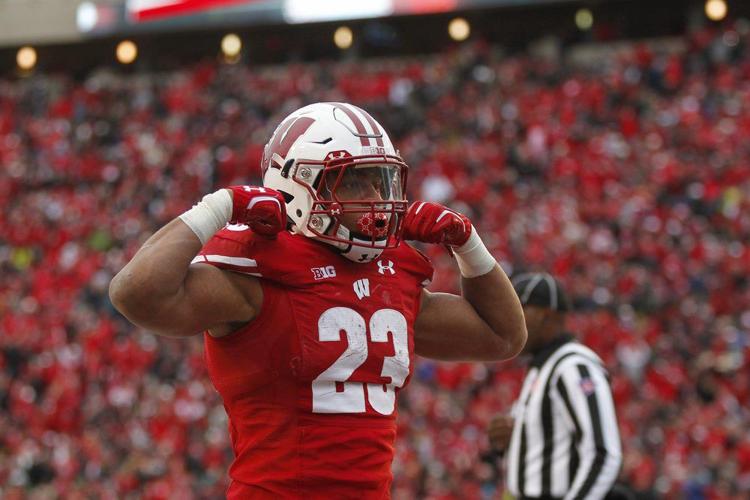 6. Texas at Baylor (-5 1/2), Saturday, 3:30 p.m., Fox Sports1, McLane Stadium, Waco
How will the Bears bounce back from blowing a huge lead and losing their unbeaten season and playoff hopes against Oklahoma? With the No. 10 ranking in the AP preseason poll, Texas was expected to produce something better than a 6-4 season, which has included losses in the the Longhorns' last two road games against TCU and Iowa State … the Longhorns stumbled against the Cyclones last week but are 11-2 in games following defeats under coach Tom Herman … Texas is 5-5 against the spread, while the Bears are 6-4.
Eric: Baylor 35, Texas 28
Rick: Baylor 35, Texas 28
Ruby coin flip: Baylor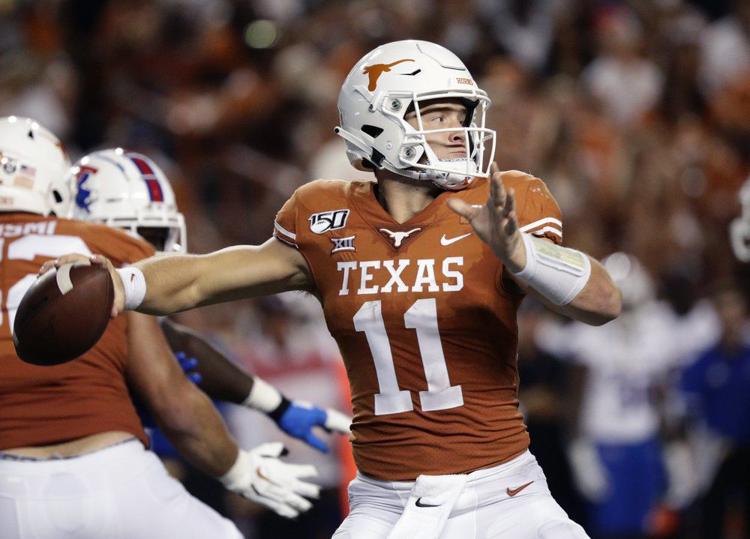 7. Penn State at Ohio State (-18 1/2), Saturday, noon, Fox Sports (WDRB), Ohio Stadium, Columbus
Fox Sports Big Noon Kickoff, ESPN College GameDay and the Big Ten Network's Tailgate show will all broadcast pregame shows from Columbus. Some Ohio State fans have taken to social media to encourage a boycott of the ESPN because of a perceived bias toward the SEC and because former OSU coach Urban Meyer headlines the Fox show  … the Buckeyes have won all 10 games by at least 24 points while averaging nearly 542 … Penn State can still win the East Division by defeating Ohio State and Rutgers … Ohio State is 8-2 against the line, while Penn State is only 4-5-1.
Eric: Ohio State 41, Penn State 21
Rick: Ohio State 38, Penn State 17
Ruby coin flip: Penn State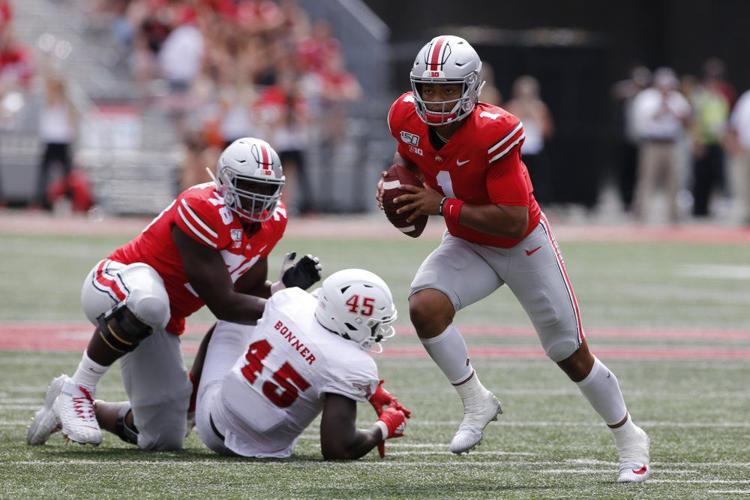 Last Week:
Eric: 3-4
Rick: 2-5
Ruby: 6-1
Season Totals:
Eric: 40-42-2 (.488)
Rick: 35-47-2 (.429)
Ruby: 39-29-2 (.571)
Copyright 2019 WDRB Media. All Rights Reserved.