LOUISVILLE, Ky. (WDRB) -- When you get to the major leagues, you hope to have one "Did You See That?" moment.
A game where you show an entire stadium that you belong in the big leagues.
A game that makes your parents, sister and friends hoot and holler and jump and scream and celebrate as if it's the most amazingly fantastic moment of their lives.
Former Kentucky Country Day and University of Louisville baseball star Will Smith has not celebrated one "Did You See That?" moment this season.
Smith has turned his big-league debut with the Los Angeles Dodgers into a "Did You See That?" summer.
Moment after moment. Bigger hit after big hit. From Louisville to Hollywood -- with one Hollywood moment after another.
Even the Dodgers television announcers are stealing from the other Will Smith and saying things like, "I. Am. Legend." after Smith rattles the ball over the wall in Dodger Stadium.
"We're trying to keep it in perspective, because it's baseball," said Smith's' father, Mark. "There will be bad days. There are for everybody. But it's been great. Unbelievable. "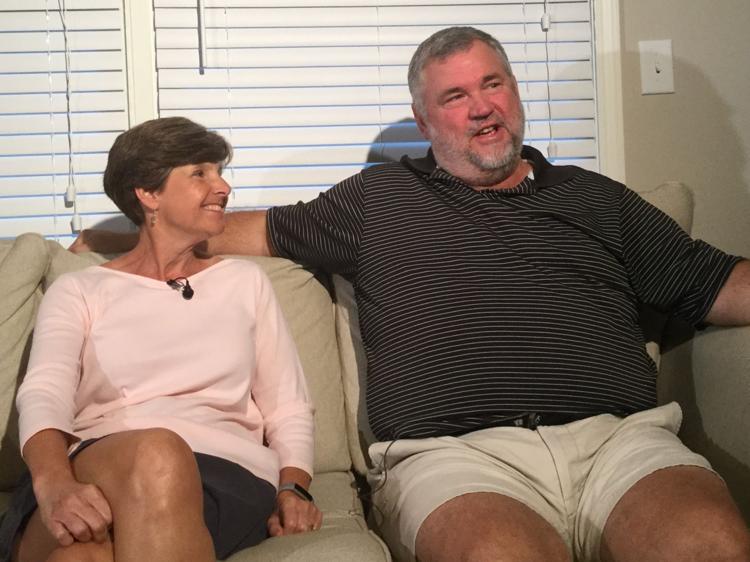 "I'm happy for him and very proud, because I know how hard he's worked for this," added Smith's mother, Julie.
Then, like a true baseball mother, she showed me a photograph of herself in a Los Angeles laundromat, where she washed more than a week of her son's laundry less than 24 hours after Will drilled his first big-league hit.
The Smiths have that baseball, from the single Smith hit off Mets' starter Stephen Matz  May 29. They also have the lineup card from the dugout wall.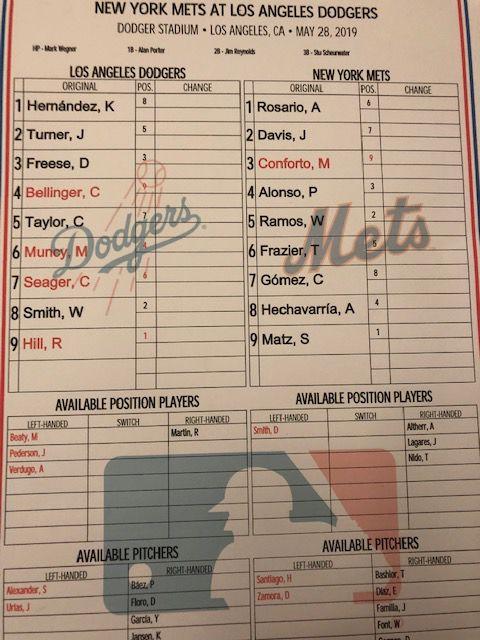 They were there — and also have the baseball — from the game-winning home run Smith hit to right-center off closer Hector Neris to beat the Phillies on June 1. The video of that one went viral in Los Angeles.
They watched on television from their east Louisville home when Smith delivered a three-run, walk-off home run against the Rockies on June 23 -- and did it after sleeping for only a few hours after flying in from the minor leagues.
I'd better slow down. I don't want to screw this up. There's so much to track.
They were home in Louisville when Dodgers' manager Dave Roberts announced that veteran catcher Austin Barnes would return to the minor leagues and Smith, not former all-star Russell Martin, would be the team's regular catcher for the remainder of the season.
Clayton Kershaw, Rich Hill, Hyun-jin Ryu, the starting rotation for the team with the best record in the National League. Will Smith, 24, will catch those guys into October. 
After driving most of the night, they were in Washington D.C. when Will drilled a sacrifice fly, two doubles and a home run on July 27 as the Dodgers beat the Nationals, 9-3.
Julie was home watching on TV and Mark was listening on the MLB app while driving to Indianapolis for work when their son banged a go-ahead, three-run homer to beat the Rockies on July 31.
They were home, watching TV, when Smith smacked his sixth double (to go with six home runs) Saturday night against San Diego.
It was near the end of that streak that Stats By Stats posted this tidbit about Will Smith's major league debut.
After his grand slam tonight:Most RBI in 1st 14 Games of MLB Career - Since 1920(RBI became an official stat in 1920)21 - Jim Greengrass, Cin (1952) 20 - Austin Riley, Atl (2019)20 - Mandy Brooks, ChC (1925)19 - Will Smith, @Dodgers (2019)#LABleedsBlue

— Stats By STATS (@StatsBySTATS) August 2, 2019
Credit Smith with 16 hits (and four walks) in his first 50 bats. He's batting .320 with a slugging percentage of .800. He's driven in 16 runs and reached base safely in 13 of 17 games. Talk about making a Hollywood entrance.
Mark Smith grew up in Palmyra, Ind., played baseball at North Harrison High School and coached his son through Little League and high school. He understands how amazing a comparison to Willie McCovey's slugging percentage is and what it means to be the starting catcher for the Los Angeles Dodgers.
Julie Smith is from suburban Cleveland. She's a former teacher at KCD who works in counseling at the school. She's more likely to quote an educator than Bill James, but she understands that the things her son has achieved in 17 major league games are astounding.
Both Mom and Dad have banked as many vacation days as possible (fingers crossed) just in case things get really crazy in a couple of months.
"I'm thrilled for him and that our family has been able enjoy so much of it with him," Julie Smith said.
Mom and dad both have stories about how relentlessly Will has worked to get to Dodger Stadium.
When Smith was 10 or 11, he caught 299 consecutive balls that he threw against a pitch-back net, dropped No. 300, and started over until he caught 300 straight.
There was the game when he was 5 years old when he sprinted across the infield to catch a pop fly. Be honest. At 5, most kids cannot catch a baseball until it stops rolling.
There was the day he made the KCD varsity as seventh-grader, moving from second base to third base before the end of the season.
"He got knocked down by a few balls at third base quite a few times that season," Mark Smith said. "There wasn't much to him."
By the end of his career, Will Smith was the guy knocking people down — as a talented pitcher, catcher and infielder. He took a scholarship from U of L over opportunities from USF, Bellarmine and Eastern Kentucky. (No Southeastern Conference programs offered.)
He made the permanent move to catcher as a freshman at U of L, starting about a third of the season when two older players were injured.
Smith was the guy who caught Kyle Funkhouser, Zack Burdi, Brendan McKay and other talented Louisville pitchers in 2015 and 2016. Scouts that came to Jim Patterson Stadium to see those arms started filing reports on him.
Who's the kid behind the plate? Unlike many U of L players, Smith was not drafted out of high school.
All that changed during his junior season with the Cards. Smith projected as a guy who would be taken somewhere after the sixth round of the 2016 draft — until he played his best baseball of the season in the Atlantic Coast Conference and NCAA Tournaments.
The Dodgers drafted him with the 32nd overall pick. He fought his way from the minor leagues to the big leagues after less than 300 games — arriving ahead of Mickey Moniak (the first pick), Corey Ray (No. 5 pick), catcher Zack Collins (No. 10 pick) and nearly every player taken ahead of him.
Now he's in The Show.
And the string of "Did You See That?" Moments that Will Smith has delivered for the Dodgers suggests that he won't be going back.
Copyright 2019 WDRB Media. All Rights Reserved.