LOUISVILLE, Ky. (WDRB) -- I didn't have to call Kirk Herbstreit, Maria Taylor, Chris Fowler or anybody at ESPN to make my list of the Top 20 coaches in college football.
Anybody looking forward to tailgating again this season can name the top 10.
There's Nick Saban of Alabama; Dabo Swinney of Clemson; Brian Kelly of Notre Dame; Jimbo Fisher of Texas A&M; Ryan Day of Ohio State; Lincoln Riley of Oklahoma; Kirby Smart of Georgia; Ed Orgeron of LSU …
… oops, I've already been tackled out of bounds by Seth Galina of ProFootballFocus.com.
✍️ @pff_seth ranked the top-20 Head Coaches in all of College Football3. Kirby Smart, Georgia4. Lincoln Riley, Oklahoma5. Dan Mullen, Florida12. Brian Kelly, Notre DameCheckout the complete list ⬇️https://t.co/ANMvlDuq2o

— PFF College (@PFF_College) July 7, 2021
I understand that Orgeron squandered a pocketful of good vibes by going 5-5 last season. But Orgeron, the barrel-chested coach who won the 2019 national title with Joe Burrow and the Tigers, missed the Top 20.
Mark Stoops of Kentucky made it at No. 14.
I'm certain this didn't play well at Bucknuts.com, but Ohio State coach Ryan Day was not one of the three Big Ten coaches to crack the Top 20. Neither did his rival, Jim Harbaugh of Michigan, now reduced to a $4 Million Man.
But Tom Allen of Indiana did, two spot behind Stoops, at 16.
The Internet will be stuffed with more lists until college football camps officially open next month. None will generate as much conversation as a list of the game's Top 20 coaches that includes Stoops and Allen, but not the head men at LSU, Ohio State, Michigan, Oregon, Wisconsin, Iowa, Miami, Texas, Auburn and USC.
Well, well, well.
PFF, as I have written several times, is a subscriber account that provides more information on the NFL than the college game. But there is plenty of college analysis as well as numbers to chew on to earn my subscription dollars.
This list is a talker.
It begins with five guys that everybody would agree belong in the Top 20 — Saban, Swinney, Smart, Riley and Dan Mullen of Florida.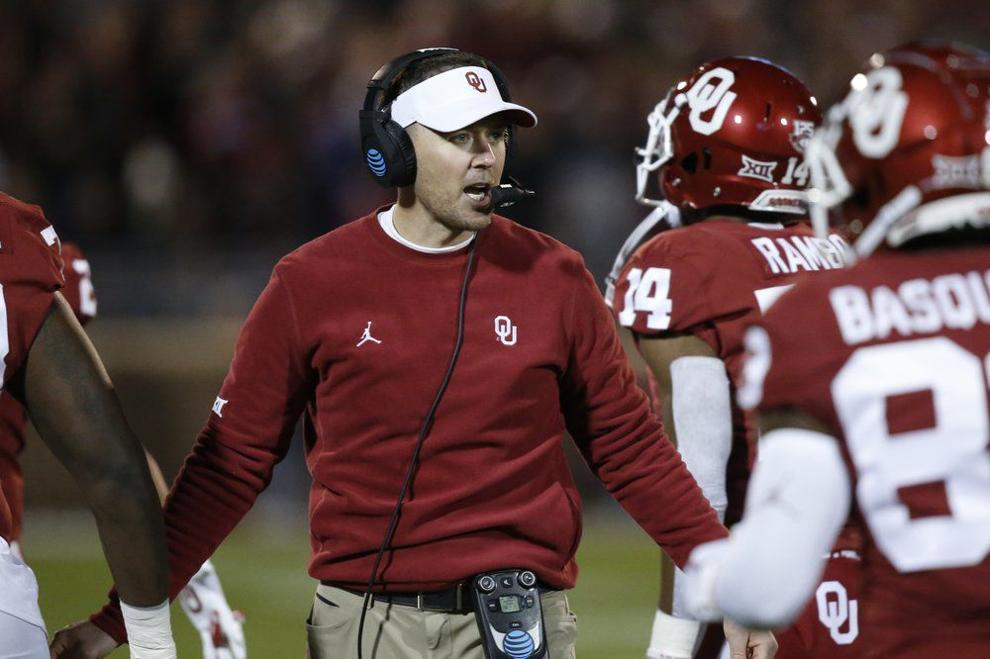 Then the audibles started. Pat Fitzgerald of Northwestern ranked sixth, followed by Matt Campbell of Iowa State. If you believe that Kyle Whittingham of Utah is slightly overvalued at No. 8, what will you say about No. 9?
PFF went with Lance Leipold, who has yet to win his first game at Kansas.
Time out. Time to check the fine print on the criteria for the list. I'm not prepared to put somebody in the Top 10 simply because he won a half-dozen Division III national titles at Wisconsin-Whitewater and 10 games in a season at Buffalo.
Galina wrote that his rankings were a shoutout to the underdog. The opportunity to win games was the biggest factor here. Performance above or below expectations mattered.
That explained the inclusion of Stoops and Allen, but not the exclusion of Day. I realize he has benefited from all the built-in advantages of Ohio State, but Day has won 23 of 25 games in the two seasons and 3 games he has been in charge of the Buckeyes.
One loss was to Swinney and Clemson. The other was to Saban and Alabama.
Nobody in the Big Ten has defeated Day.
I repeat: Nobody in the Big Ten has defeated Day.
Neither Woody Hayes nor Urban Meyer could exceed those expectations.
Stoops and Allen made the list by winning in jobs where winning has been tricky. This is part of what Galina wrote about Stoops:
"Kentucky has been a hard team to win with, but Stoops has seemingly transformed them from bottom-feeders to a mid-table team with a chance to upset the apple cart and win the East every once in a while. Their rushing efficiency stands out for a program like this — they're 14th in the Power Five in EPA per rush over the last three seasons, a mightily impressive figure."
Great expectations are something Indiana has not dealt with since 1968, the season after the Hoosiers lost to O.J. Simpson and USC in the Rose Bowl.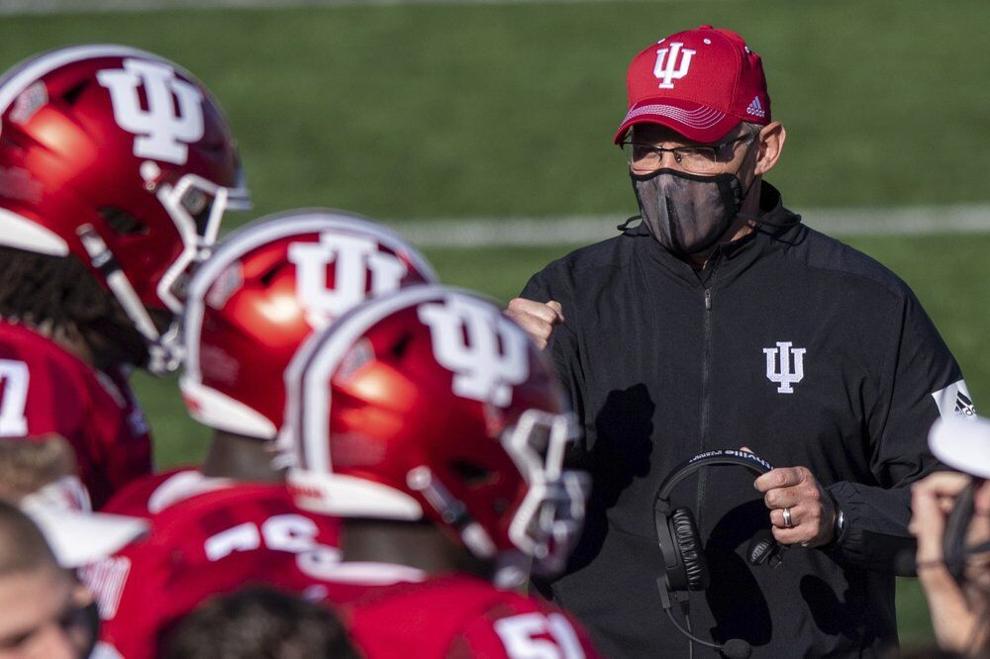 With 17 starters back from a team that won 6 of 8 games last season, Indiana is likely to start the 2021 season ranked in the Associated Press Top 25. People are talking about Indiana football more in July than they usually do in October.
Here is part of Galina's analysis of Tom Allen:
"He has gone 14-7 over the last two seasons, a mark that would have been much better if Indiana could have feasted on some non-conference opponents last year. The future looks bright, as well, as they currently sit 24th on PFF's preseason ELO rankings."
If Stoops and Allen exceed expectations, next year they should be in the Top 10. So should Ryan Day.
Copyright 2021 WDRB Media. All rights reserved.