LOUISVILLE, Ky. (WDRB) -- The NCAA's Independent Accountability Resolution process has thrown another couple of logs on the pyre — excuse me, fire — of the University of Louisville's stack of allegations to be adjudicated at some uncertain point in the probably distant future.
On Friday, the school released a modified Notice of Allegations that includes amended accusations of NCAA wrongdoing that came to light during the process of head basketball coach Chris Mack's decision not to retain assistant Dino Gaudio. In an attempt to extort the program, Gaudio brought two allegations to light, both of which have resulted in NCAA Level II charges.
Essentially, from the day he was hired, Mack and his staff are alleged to have used impermissible personnel in team practices and to have broken NCAA rules in terms of using the name, image and likeness of recruits in creating individualized recruiting materials.
The NCAA's complex case unit found that both ran aground of NCAA bylaws and could constitute Level II violations. It also found that Mack himself is guilty of an NCAA Level II violations of the NCAA Coach Responsibility standard, because, "Mack did not demonstrate that he promoted an atmosphere for compliance due to his personal involvement in the violations and/or the impermissible conduct being done at his direction."
What does all that mean? I'm not an attorney or an NCAA compliance expert, but here are my takeaways:
1. It ties the past to the present
Things just got a lot tougher as Louisville prepares to defend itself. Now, instead of pointing to past allegations as events that are quickly receding into the rear-view mirror, a new cast of leaders at the university is left to explain how its new coach could violate practice and recruiting rules — basically from the day he arrived on campus — and the school's administration not discover it.
The recruiting materials were readily available when the NCAA wanted to see them. The practice video was right where it was supposed to be.
Louisville has been on probation for major NCAA violations and is in the process of defending itself against more NCAA violations. Against this backdrop, its new coach and administration knew that any further NCAA issues could be catastrophic.
"Coach acknowledges that he is well acquainted with the 2017 decision of the NCAA Committee on Infractions regarding violations of Governing Body requirements and the resulting emphasis that the university and Employer place on strict compliance."
Mack's contract includes the words, "NCAA Head Coach Responsibility standard," so often I got tired of counting. My official count is "a bunch."
Everybody knew the stakes, yet here we are. As a result, many of the improvements, safeguards and measures the university might have pointed to in defense of the pay-for-play charges are going to ring a lot more hollow.
That makes the defense much more tricky.
2. It leaves Mack in jeopardy
While a couple of Level II violations would rarely leave any big-time coach sweating over his job security, Mack might have good reason to sweat. He's serving a six-game suspension, which is probably a larger suspension than he'd have faced for these particular allegations on their face but against Louisville's backdrop becomes more understandable.
Worse than the violations is that they were not one-time or isolated events but ongoing violations, some dating back to Mack's arrival as coach.
And, in the estimation of the Complex Case Unit, they occurred either with Mack's personal involvement or at his direction.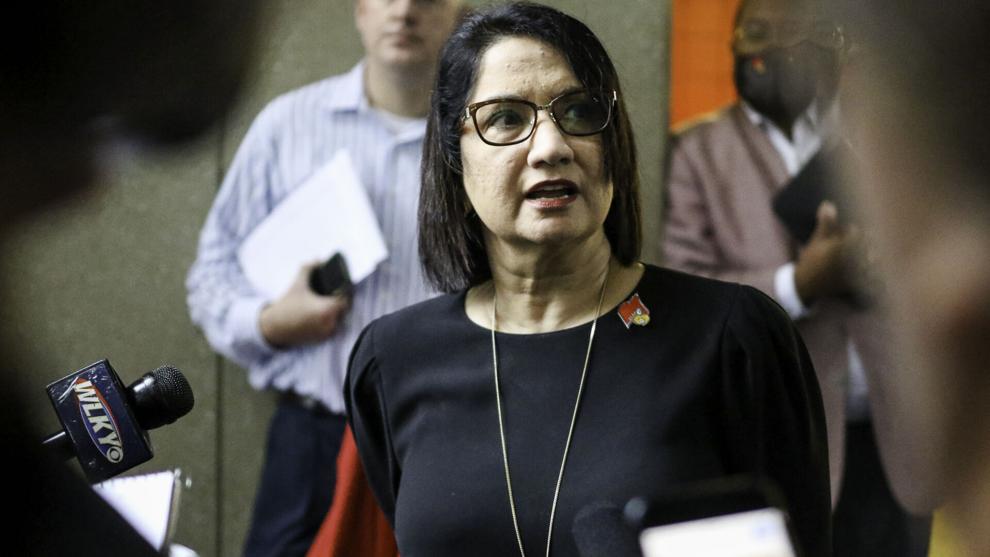 Mack's contract allows Louisville to terminate him for cause for any Level I or II NCAA violation. Whether those violations have occurred, the contract says, is the sole decision of the university, though if the NCAA later determines that violations did not occur, the coach's termination would be considered without cause.
Regardless, Mack's failure, in the NOA's language, to promote an atmosphere of compliance, is in itself a breach of his contract with the university.
3. It represents uncharted ground
It's one thing to have some charges added to other charges in court. With the NCAA, it's less common. Notices of Allegations get amended but rarely from allegations that were not directly connected to the ones already made.
I don't know how others viewed it, but I assumed that these latest charges would necessitate a separate Notice of Allegations on their own, not being directly linked to the substance of the prior charges in seriousness or nature. As a separate issue, they would still merit "repeat offender" status but also could be considered in their proper context, as committed under the authority of a different coach and staff.
Instead, when added to the prior chares — and presumably to be heard at the same time as those charges — the cumulative weight leaves the program in more jeopardy than it otherwise would have been.
The challenge for university attorneys will be to determine whether potential penalties it faces are worse than for other schools who have faced comparable violations or would be worse under this new enforcement apparatus than before.
Perhaps there's a way in which tying all this together helps the university's case. But if there is, I don't see it. Doesn't mean it isn't there.
4. What is the timeline?
Nobody knows. In a statement Friday, the university said, "The University does not determine the dates or the timeline of the IARP process. Realistically, we are preparing for this process to continue through Spring of 2022."
A timeline for Louisville to respond to the newest allegations is not known, as the IARP process is a relatively new one.
5. What is going to happen with Louisville basketball? And the NCAA?
I've stated from the start of the second round of allegations that Louisville was unlikely to escape without another postseason ban, as unfortunate as that sounds with so much time having past since the original offenses.
I feel no different after this development.
But just as interesting is the status of the NCAA. In the Name, Image and Likeness debate that concluded with sweeping reform of benefits for athletes, the NCAA essentially wound up throwing up its hands and letting the laws of individual states prevail.
While no one is questioning the right of the NCAA to police the members who voluntarily associate to give it authority, it's worth wondering how long that authority will last when its influence in other areas is waning.
Regardless, the NCAA still has enforcement authority now, and it's something Louisville needs to deal with the right way.
In the old days of a decade ago, in fact, Louisville would already have been penalized for the pay-for-play scandal and these new allegations would be viewed as separate.
As things stood, the longer the punishment dragged out and the further removed it got from the crime, the better off Louisville was. That's not the case anymore. Tying these new allegations to the old makes things far more complicated, which is the last thing Louisville needed.
Related Stories:
Copyright 2021 WDRB Media. All Rights Reserved.