LOUISVILLE, Ky. (WDRB) – The University of Louisville men's basketball team not only helped its own NCAA Tournament resume on its two-game trip to the Bahamas, it helped the resume of acting head coach Mike Pegues.
The Cardinals could not find their shooting range, but they found their familiar toughness on defense, and on the boards, to earn a pair of black-and-blue (forgive the color comparison) victories, the second coming Saturday morning in a gutty 63-55 win over Maryland in the Baha Mar Hoops Championship in Nassau, Bahamas.
Louisville's Malik Williams said the Cardinals came into the tournament with the goal of being "Baha Bullies." The Cardinals accomplished that. They shot just 35 percent from the field and 22 percent from three-point range on Saturday, but bludgeoned Maryland 51-25 on the boards and frustrated the Terapins' offense all game. The rebound margin was Louisville's largest since a plus-29 effort against Virginia Tech in 1986.
It was a thing of beauty for Pegues, who finished his stint as acting coach at 5-1, and danced with players in celebration after winning the championship. It was also a beauty to behold for suspended coach Chris Mack, who will now return to the club immediately, and who Tweeted a celebratory photo in front of a television screen showing the Cardinals' postgame celebration.
November 27, 2021
The gritty week began with a long and painful video session on Monday, in which Pegues made the Cardinals relive a lackluster win over Detroit Mercy. It continued with a players only meeting, and some very physical rebounding drills.
"If I never become a head coach, I'll always remember the fact that we outrebounded a Big Ten team 51-25, despite shooting the way we did," Pegues said. "It's a tribute to our guys. You know, we have a drill called Knicks Rebounding that we do in practice that we hadn't done very much this year, because it's a really competitive, physical drill. I've been in practices, both at Xavier at Louisville, where guys get really close to fighting in that drill because it's that physical. And we hadn't done that drill because guys can get hurt in that drill. And it can become, you know, overly physical. But I felt like it was time for us to bring that drill out. And we did that on Monday and Tuesday. And our guys handled that drill the right way, and it paid off. So, I would imagine Knicks Rebounding is here to stay."
Williams elevated his play in the Bahamas. The fifth-year senior played his best basketball in the victories over Mississippi State and Maryland. On Saturday, he finished with team-highs of 13 points and 12 rebounds, and also grabbed four steals.
And his play on defense quarterbacked an effort that got the team back to its hard-nosed roots.
"(It's) an identity that we've long believed in, but that we were not executing -- defending, keeping the ball out of the paint, taking away rhythm threes and taking care of our backboard," Pegues said. "And boy, did we excel and do that at a high level, both the day before yesterday and today. And you know, the proof is in the pudding. The fact that you hold a really talented Maryland team to 36% from the floor, 20% from three and you take care of business on the backboard 51 to 25. Unbelievable. Unbelievable."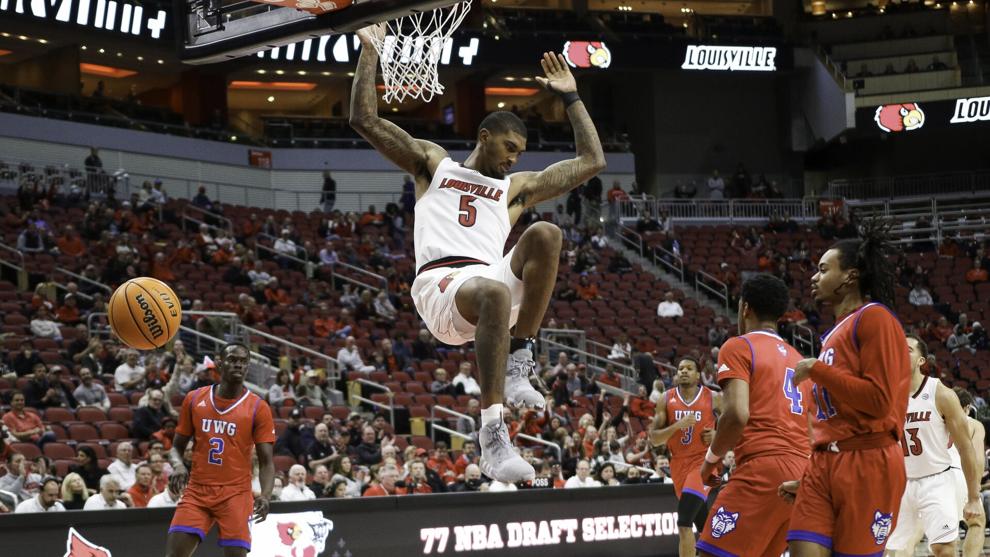 Williams said that who the team was in the Bahamas, he now expects it to be going forward. And it will have to be, starting with Mack's return to the team on Wednesday night against Michigan State in East Lansing.
He gave his teammates and Pegues credit for holding things together in Mack's absence, and for coming together and getting the team on track over the past two games.
"I think we did good, you know," Williams said. "We weren't perfect. Nowhere near perfect. You know, we lost that one game. But I think our response was everything and I think how we responded is gonna be who we be through the rest of the season. It's great to have Coach Mack back you know, looking into this next game, but props to Coach Pegues. He stepped up and took that role in a big way. He held us to a standard, the same standard that Mack holds us to, and you know being a first-time coach like that is not easy but I think he did a great job of asserting himself and remaining same. He was the same guy all the way throughout."
Louisville fell behind 10-5 early, but the defense kept the Cardinals in the game.
"It should've been 17-5," Maryland coach Mark Turgeon said. ". . . You've got to give them credit. They were locked into our guys defensively. . . . This is probably the most physical game we'll play until we see Michigan State later in the season."
Major props to Mike Pegues. He deserves to dance a little. pic.twitter.com/BnzKsXclrB

— Jody Demling (@jdemling) November 27, 2021
Louisville got 12 points from Noah Locke, 9 points and 6 assists from Jarrod West and 8 points and 5 rebounds from Matt Cross. Jae'lyn Withers added 11 rebounds for Louisville.
The Cardinals went nearly 7 minutes without a field goal early, but erased that short deficit and used a 12-2 run late in the half to take a 5-point lead to the break. They had another drought of 6 1/2 minutes midway through the second half that saw an 8-point lead evaporate into a 5-point deficit. But Louisville responded with an 18-6 run of its own to take control, with Matt Cross and Jarrod West scoring 5 points each in that stretch, and Williams 4.
"It was just about facing our mistakes and you know, owning up to them and realizing what we've got to do if we really want to be special this year," Williams said. "So that was a big step and now we've got to sustain it."
Asked if the team found something in the Bahamas, Williams responded, "I think we did. I think we did in a big way. A big, big way. You know, we came out here with the goal to obviously you know, went two games and we completed that mission and we did it on the defensive end."
Pegues will hand the keys back to Mack with some momentum heading into a difficult game at Michigan State. He said he feels as if the team's offense will come around. Louisville is playing faster – averaging three possessions per game more than it did a year ago, even in a low-scoring effort on Saturday.
They Cardinals haven't been making shots, and there have been a few too many unforced turnovers. But Pegues said, "we're going to make shots. … We have good shooters."
More than that, he's pleased with what materialized in the defense and toughness departments this week.
"Tremendously excited for this group," he said. "Given everything that we've been through, you know, to start this season, obviously not having our head coach here to lead us, you know, to have everybody in our locker room, not just me, but every player on scholarship, walk-on, every support staff member, every assistant coach step up, and, you know, be blessed enough to have the opportunity to come down here and win a championship says a lot about the competitive character of this program, says a lot about the people. The key was everybody stepped up. Everybody deserves a piece of that trophy. We did his thing together. And I'm just so proud and so happy for our entire group and our program, our university, our fan base, those who stuck with us, I thank you. Thank you. It was a rough time. But hopefully, you know, this weekend, Louisville basketball fans can sit back and enjoy it and, you know, have a good time. Because we had a good time down here in the Bahamas, that's for sure."
Copyright 2021 WDRB Media. All Rights Reserved.