LOUISVILLE, Ky. (WDRB) -- Ty Scroggins, a longtime high school football coach in Louisville who led Central High School to five state championships, has died at age 49 from COVID-19 complications.
Scroggins' death was confirmed Wednesday night in a Facebook post from DeSales High School, where he last coached. 
"It comes with a heavy heart that we announce that Coach Ty Scroggins has passed away due to COVID complications," the post says. "Please keep his family in your thoughts and prayers."
Scroggins had been battling COVID-19 for weeks. Two of Scroggins' friends told WDRB News in late January that he had been transferred to the University of Kentucky Medical Center for specialized treatments. 
"Please keep his family in your thoughts and prayers," Central football said in a tweet. "He was a Giant In our community."
"A great coach - 5 state football titles @LouisvilleCHS - and a better champion for kids," Jefferson County Public Schools Superintendent Dr. Marty Pollio said in a tweet. "Our thoughts are with his family."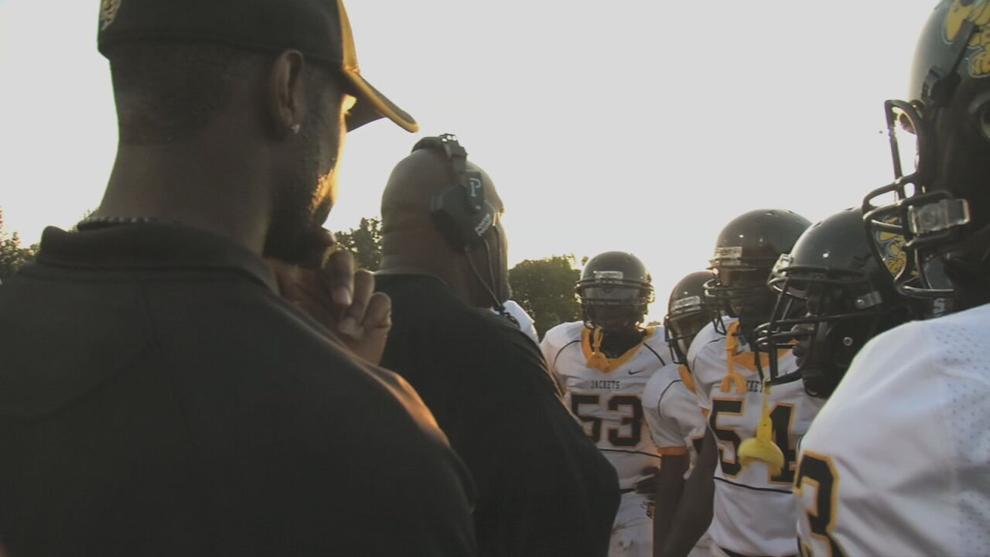 Scroggins played linebacker at Fairdale High School before continuing his career as a linebacker at the University of Louisville for coach Howard Schnellenberger from 1991-1994.
"He was a great player who loved representing the city as a Cardinal," said Purdue football coach Jeff Brohm, Scroggins' teammate at U of L. "He continued to give back to the community as a tremendously successful high school coach and mentor to young people. He was a true leader and role model. My heart goes out to his family and his many friends. God bless Ty and all those who have suffered during this pandemic."
Scroggins began coaching at Doss High School, but his most successful run came during 10 seasons at Central High School. In 2007 he became the first Black high school head coach in Kentucky history to win a state football championship, according to a tweet from the Central football team's account. Four more championships and two other trips to the title game would follow, and Scroggins ended his tenure in 2016 with a 101-43 record.
"Ty Scroggins has given so much time and energy in young people," Ryan Bringhurst, who served as the athletic director when Scroggins coached at Central, told WDRB News in January. 
"It's just a tremendous loss for everybody," Bringhurst said Wednesday. "His family. His friends. His former players and students. It's just a terrible tragedy."
"He helped countless young people in our community as a coach, teacher and mentor," Louisville Mayor Greg Fischer said of Scroggins in a tweet. "Let's keep his family, and the many young people he inspired, in our thoughts."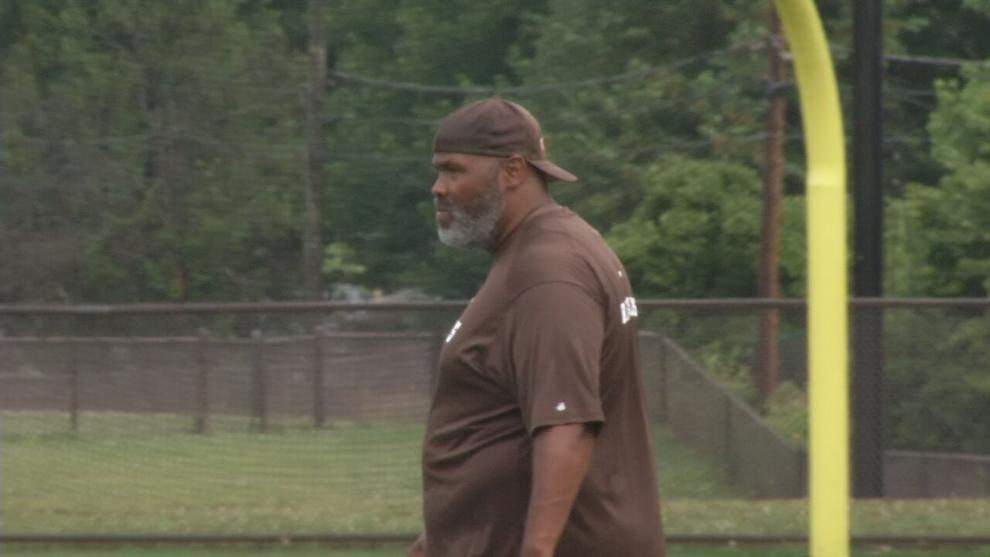 In 2017, Scroggins moved to DeSales, where he worked as an assistant coach for the Colts. His son, Jayden, played quarterback at DeSales. Jayden's twin sister, Jordan, is a softball and basketball player at Pleasure Ridge Park High School. Scroggins also has another daughter, Mikayla, who plays softball at Male High School. 
"Another devastating loss for our community at the hands of this virus," said U.S. Rep. John Yarmuth, D-Ky., in a tweet. "A champion coach, mentor, & positive force in the lives of young people."
"Our thoughts and prayers are with all of those he influenced over his career," the Kentucky High School Athletic Association said in a tweet.
Scroggins in 2020 helped create the Kentucky Minority Coaches Association for up-and-coming minority coaches who were recently hired at Louisville-area schools. To celebrate Juneteenth, Scroggins and 15 other Black coaches from across Kentucky held a march through downtown Louisville.
MCAKY Juneteenth in Louisville pic.twitter.com/nJ9JMZgtz5

— CoachDantzler (@CoachDantzler) June 19, 2020
Related Stories: 
Copyright 2021 WDRB Media. All Rights Reserved.