LOUISVILLE, Ky. (WDRB) -- A Louisville judge may hold Kentucky's state-run psychiatric center in contempt of court for repeatedly failing to follow orders to evaluate defendants on their competence to stand trial.
The inaction by the Kentucky Correctional Psychiatric Center in La Grange, or KCPC, has left hundreds of criminal cases on hold across the state, with some defendants jailed indefinitely and victims unsure when they will get any resolution.
Defense attorneys and prosecutors have been pointing out the problem for many months. KCPC, which is operated under the Cabinet for Health and Family services, has been promising changes since at least March. It reached a boiling point last week, when Jefferson Circuit Court Judge Annie O'Connell asked KCPC officials why they shouldn't be held in contempt.
O'Connell, who held hearings in four cases Friday, could choose to fine the agency or even jail employees if she finds that her orders have been deliberately ignored.
In one of the cases, O'Connell ordered last December that KCPC evaluate a man charged with robbery and provide a written report to the court no later than Jan. 19.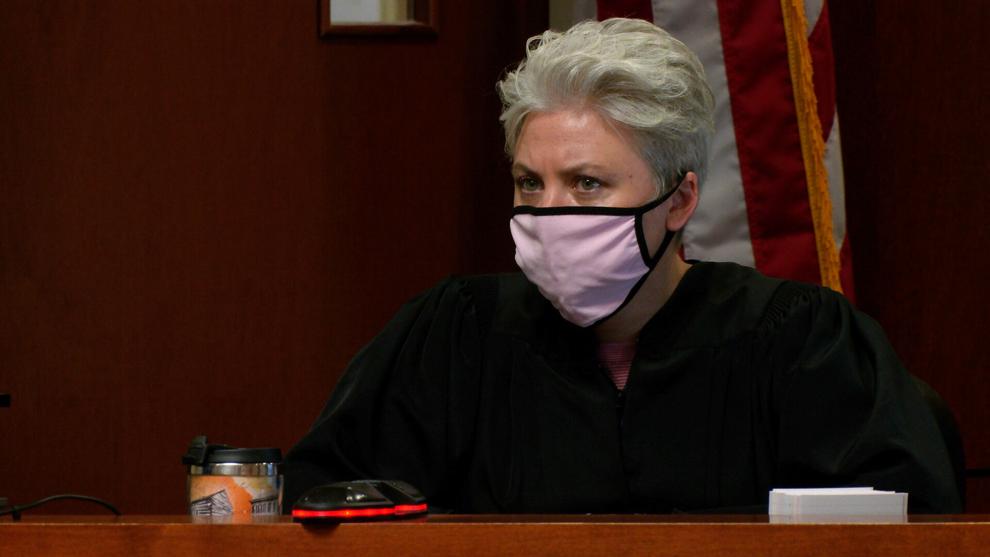 But the man, Ricky Burns, has yet to be evaluated, and no one from the psychiatric center provided the court with any explanation. Burns has said he suffers from severe mental illness and is not being treated while incarcerated, according to O'Connell.
"If KCPC is unable to comply with that order, KCPC just doesn't bother to communicate with the court that it cannot comply with that order?" O'Connell asked Koleen Slusher, facilities director at the psychiatric center.
"We did not communicate with you that we would not meet" the January deadline, Slusher acknowledged in testimony Friday.  
It will take at least another month or two to get space at the facility for Burns to be evaluated, she said.
KCPC is the only facility in the state that can conduct mental competency evaluations for people charged with a felony, the most serious crimes.
Officials at the center previously have said employees aren't intentionally defying court orders. They claim there just isn't the necessary space and employees available.
Slusher testified in March and again last week that there is a waiting list of more than 300 defendants, with a wait time of as much as a year — up from about eight weeks before the COVID-19 pandemic.
KCPC has been unable to take inmates because of coronavirus issues both in jails and at the psychiatric facility. At the same time, staffing levels have plummeted.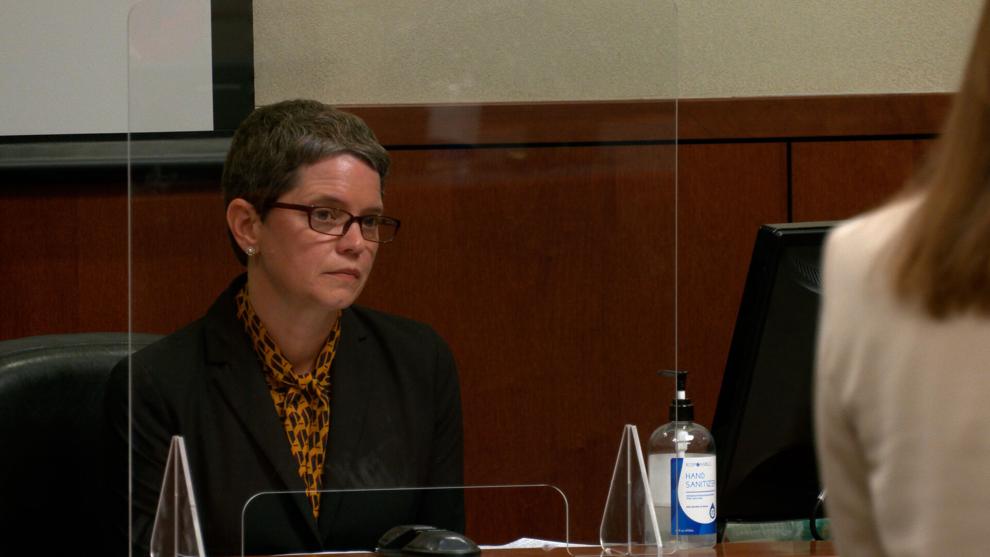 The backlog continues to affect one of Louisville's most high-profile criminal cases.
Brice Rhodes, whose triple-murder trial was scheduled for January, asked for a competency evaluation in December. But prosecutors objected, citing the year-long waiting list to get into KCPC and concerns the trial could be pushed to next year.
The judge in the case said he had no choice, since the verdict could be appealed if it turned out Rhodes' was deemed not competent. Despite the judge's order in December, Rhodes has still not been evaluated. 
Assistant Commonwealth's Attorney Elizabeth Jones Brown said the case remains on hold as they wait for the evaluation. There is a status hearing scheduled for October.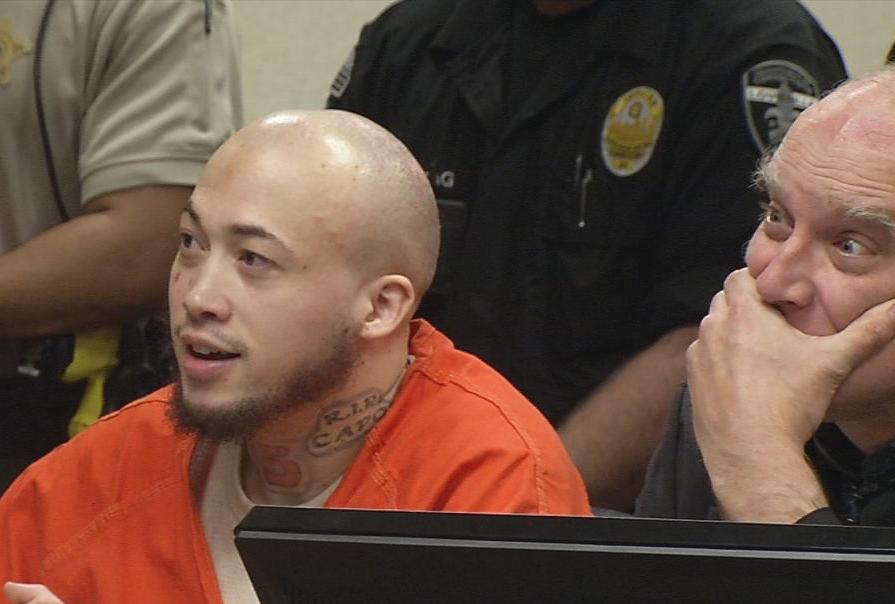 Jessica Williamson, the deputy general counsel for the Kentucky Cabinet for Health and Family Services, which oversees KCPC, said she could not comment for this story. She declined to say why. Slusher also declined to comment. 
Before the pandemic, KCPC had a waiting list of about 80 people. Currently, 304 defendants are in line for evaluations with an additional 25 or so added each week, Slusher said in her testimony.
The facility can only evaluate about 30 defendants at a time right now, as compared to 78 when fully-staffed, she said.
Slusher told O'Connell the center needs about 80 security officers but only has 30.
"We've had significant workforce issues during the pandemic," she said. KCPC doesn't want to "be the cause of delay by any means."
To deal with the backlog, the psychiatric center has begun working with jails around the state to perform some evaluations through video conferences, Slusher said.
Louisville Metro Corrections began video conferencing late last month, and for the first time, psychiatrists are conducting evaluations at the jail.
"The quicker the evaluations are done, the sooner a person's case can be adjudicated," Metro Corrections Director Jerry Collins said in a statement. "This is not only the best thing for Metro Corrections but also the right thing to do for the individual involved."
KCPC officials are also meeting every two weeks with Louisville Mayor Greg Fischer's Office, prosecutors, defense attorneys and representatives from the jail to find solutions.
In addition, KCPC is implementing changes officials hope will lessen the need for as many security officers at the facility and allow for more patients to be seen. Slusher said the center is hiring nurses to open additional units and providing more therapeutic care with a goal of helping defendants in the long term and reducing repeated visits.  
O'Connell asked whether in-patient evaluations weren't the preferred method, since video conferences wouldn't allow for 24-hour a day monitoring over 30 days, as the system typically works.
Slusher acknowledged those reviews are preferable for defendants with a history of mental illness or who are clearly in decline. But she said the video conferences are an option for people whose competency may be more easily identifiable, noting that it has been successful in other states.
The backlog of inmates awaiting mental health evaluations is not unique to Kentucky, Slusher said, adding that officials here have been looking into how other states are handling similar issues.  
Colorado, for example, also had about 300 defendants waiting for available space to open up for an evaluation earlier this year, according to a media report. In January, the governor's office used emergency funds to add 64 inpatients beds, and the Department of Human Services received $5.5 million to add 30 private psychiatric hospital beds.
The American Civil Liberties Union in Kansas filed a lawsuit in May over delays of up to 13 months, with a waiting list of about 100 people.
In her questioning of Slusher last week, O'Connell pointed out that judges have not been in the twice monthly meetings and kept abreast of the changes being made to address the backlog. Slusher said there has been discussion of including judges.
"It has literally been on the agenda every meeting," she said. "This is a point of intervention for me to say this is not something we want to do. We want to have better communication with the court."
An attorney for James Taylor, another defendant who had a hearing Friday, argued that the steps KCPS has taken have come "too late" and noted that there have been nine inmate deaths in Metro Corrections in less than a year.
"There is no staff there for mental health evaluations or to check somebody's mental health," attorney Christy Lay Mumin said.
Taylor has been incarcerated, unable to post his bond, since February on charges of burglary, wanton endangerment and resisting arrest.
Lay Mumin said her client needs an in-patient evaluation and asked that he be released on home incarceration as he awaits his competency evaluation.
"Mr. Taylor should be a patient, not an inmate," she said.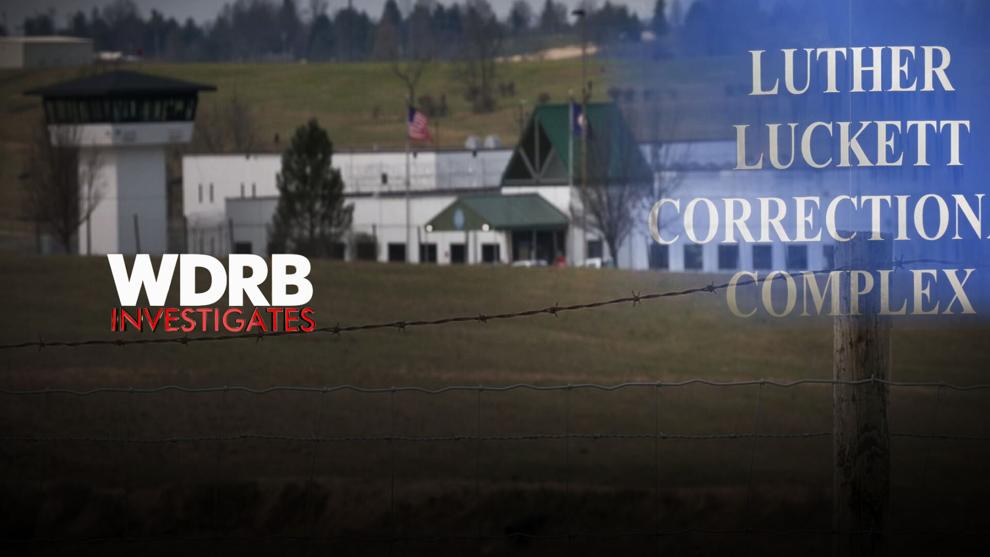 Copyright 2022 WDRB Media. All Rights Reserved.