LOUISVILLE, Ky. (WDRB) -- The Louisville police detectives who drafted the search warrant for Breonna Taylor's home knew they were including multiple lies before approaching a judge, according to new federal court records.  
The addendum to a plea agreement signed by Kelly Goodlett, one of four former officers charged last month by the U.S. Department of Justice, details how investigators allegedly worked to falsify the warrant affidavit to make a connection between drug suspect Jamarcus Glover and Taylor's Springfield Drive apartment.
It also claims that Goodlett's partner, former Detective Joshua Jaynes, made the decision to bring the affidavit to Jefferson Circuit Judge Mary Shaw. Goodlett admitted she had heard Jaynes "make comments suggesting that he believed that Judge Shaw would not closely scrutinize his warrants," the document says.
The addendum to Goodlett's Aug. 23 plea deal is the "factual basis" for her guilty plea. And it provides a behind-the-scenes account of officers intentionally working to tie a drug investigation into Glover and his associates in Louisville's Russell neighborhood to Taylor's apartment some 10 miles away.
According to Goodlett and prosecutors, the Louisville Metro Police Department's Place-Based Investigations Unit was focused on Glover's narcotics dealing on Elliott Avenue, while also looking into whether other properties were involved, such as Taylor's apartment and the home of a woman with whom Glover had a child.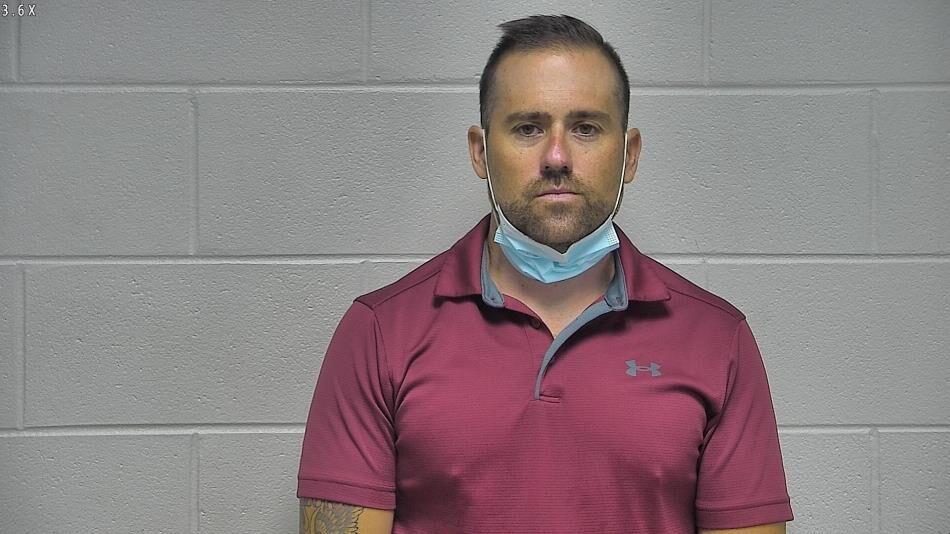 The "most important information" linking Taylor's home to the broader investigation was Jaynes' claim on the affidavit that a postal inspector "verified" that Glover was receiving packages there.
Goodlett and Jaynes saw Glover, who had once dated Taylor, pick up a package from Taylor's apartment on Jan. 16, 2020, and believed it contained drugs or proceeds from drug dealing, according to the addition to the plea agreement. They then "attempted to find evidence supporting this gut belief" but weren't able to find any or prove that Glover even went to Taylor's home after that, it says.
In an affidavit presented to Shaw, Jaynes included the fake validation from the postal inspector that Glover was using Taylor's home to receive parcels. But the plea agreement claims that another officer already told Jaynes that "there's nothing there."
Jaynes "expressed disappointment" to Goodlett, who knew from "her training and experience that this information cut against their assumption" that Glover was keeping drugs or money at Taylor's home, according to the plea.
Goodlett knew the officers had a "duty to disclose" this information to Shaw, but she did not object when Jaynes included information in the warrant about the postal inspector.
"She failed to change the statement or to object to it," according to her plea agreement.
Goodlett said in her plea agreement that Jaynes was the lead drafter of the warrant request, while she fact-checked it and added some additional information.
"Det. Goodlett had been ostracized early in her career for attempting to report a fellow officer's use of excessive force, so she decided not to call Det. Jaynes out on this lie, as Det. Jaynes was the lead detective on the case," the plea agreement says.
Goodlett also expressed concerns to Jaynes that some of the information in the search warrant affidavit was stale, including that Glover had been making "frequent trips" to Taylor's home, although that observation was from January 2020, or six weeks before the warrant was obtained. 
So she added a paragraph stating Jaynes had "verified" from law enforcement databases that Glover used Taylor's apartment as "his current home address," according to the plea.
Both detectives knew this was "misleading" because he did not live there and hadn't been seen at the apartment since January, the plea says.

In addition, Goodlett knew that the reasons Jaynes requested a no-knock warrant – because "these drug traffickers have a history of attempting to destroy evidence" and have cameras – was false in Taylor's case.
"The detective had no absolutely no reason to believe that Taylor was a drug trafficker, or that she had ever tried to destroy evidence or flee from law enforcement, or that there were any cameras around her property," according to the plea.
Goodlett suggests in the plea that Jaynes may have chosen to take the warrant affidavit to Shaw because she had previously heard him say he didn't think she would closely "scrutinize his warrants."
Asked about this on Monday, Shaw said, "I didn't even know him or Det. Goodlett."
Jaynes, Goodlett, Kyle Meany and Brett Hankison face charges that include civil rights offenses, unlawful conspiracies, unconstitutional use of force and obstruction.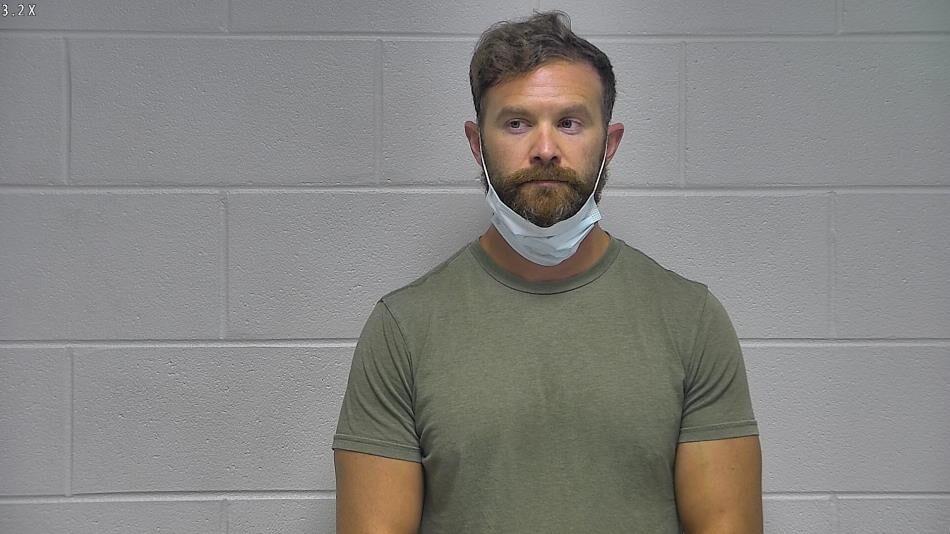 Those charges stem from the federal investigation that looked at how police got the search warrant for Taylor's apartment, an area a prior state investigation by Kentucky Attorney General Daniel Cameron's office did not pursue. Cameron has said that aspect was part of the Justice Department's work.
While Jaynes, Hankison and Meany were federally indicted, Goodlett was "charged on information" and has already pleaded guilty to conspiracy for knowingly including false information in the search warrant and conspiring with Jaynes to cover it up.
She is expected to work with prosecutors and possibly testify against other officers.
Jaynes has told police investigators he didn't intentionally mislead Shaw but acknowledged he could have worked the affidavit "differently."
In October 2020, when WDRB News asked Shaw if she was going to issue a show-cause order as to why Jaynes shouldn't be held in contempt for providing false information in an affidavit, she said that she was "concerned but deferring to the FBI investigation."
Hankison was previously the only officer charged in the raid. A Jefferson County Circuit Court jury found him not guilty of wanton endangerment charges earlier this year.
Tony Gooden, a U.S. postal inspector in Louisville, told WDRB News in May 2020 that Louisville police didn't confer with his office. He said a different law enforcement agency asked his office in January 2020 to investigate whether any potentially suspicious mail was going to the unit. The local office concluded that there wasn't.
"There's no packages of interest going there," Gooden said.
At that point, according to Goodlett's plea, she "realized immediately that she and Det. Jaynes were in trouble."
Jaynes texted Goodlett that he was "stressed" about the postal inspector's statement and the two met in his garage the following day "to get on the same page because if he went down, so to speak, for the Springfield Drive warrant, she would go down too," according to the plea.
Under pressure from Jaynes, Goodlett "eventually buckled" and said they were told by another officer that Glover was getting packages from Taylor's home.
"When they conspired to violate Ms. Taylor's Fourth Amendment Rights, they knew that the warrant would be executed, at night, by officers with firearms, and that it was foreseeable that a person in the home could be injured or killed," according to the court records.
Taylor was inside the apartment with her boyfriend, Kenneth Walker. 
Goodlett's plea addendum says the detectives expected Taylor to be alone.
But Meany, according to the addendum, had seen Walker's vehicle at Taylor's home on March 11 and learned the two were dating and Walker had a concealed-carry license. 
That information "would have undermined the basis to search Taylor's apartment because it called into question the existence of an ongoing relationship between Taylor and (Glover) which was a leading basis for searching Taylor's apartment in the first place," according to the plea. 
LMPD has claimed that while Jaynes obtained a "no-knock" warrant, police repeatedly knocked on Taylor's door and announced themselves before knocking it in.
Walker has said he never heard police announce themselves and believed the couple was being robbed. He fired a shot, hitting former Detective Jon Mattingly in the leg.
Police responded with 32 shots, hitting Taylor six times. The 26-year-old died at the scene.
No drugs were found in her home.
The former detectives who fired the shots that struck Taylor — Mattingly and Myles Cosgrove — were not charged because they didn't know about the false information in the search warrant, U.S. Attorney General Merrick Garland said in announcing the charges in August.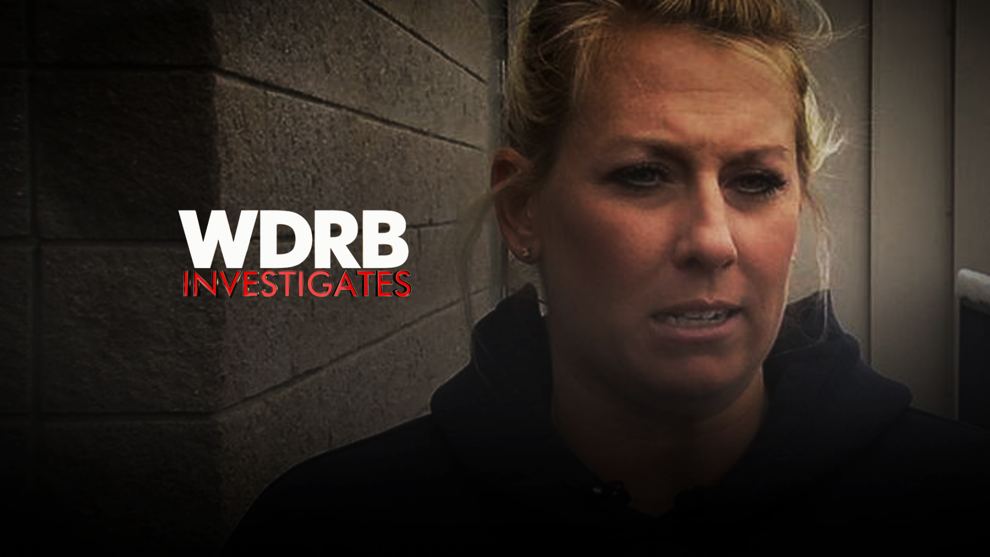 Related Stories:
Copyright 2022 WDRB Media. All Rights Reserved.