It has been a few months since the beginning of the COVID-19 pandemic. Fortunately, the number of those afflicted with the virus has been on the decline, but it is not over yet. There are still patients who need help and, thanks to the partnerships of the Kentucky Blood Center and various local hospitals to collect plasma donations from previous COVID-19 patients, local lives are being saved.
"Using donated plasma is not a new treatment," said Dr. Dennis Williams, medical director of the Kentucky Blood Center. "It's been around since the Spanish flu in 1918. It's collecting blood from patients who previously had the virus and giving the plasma to somebody who currently has the virus, providing an emergency passive immunity until there is a treatment."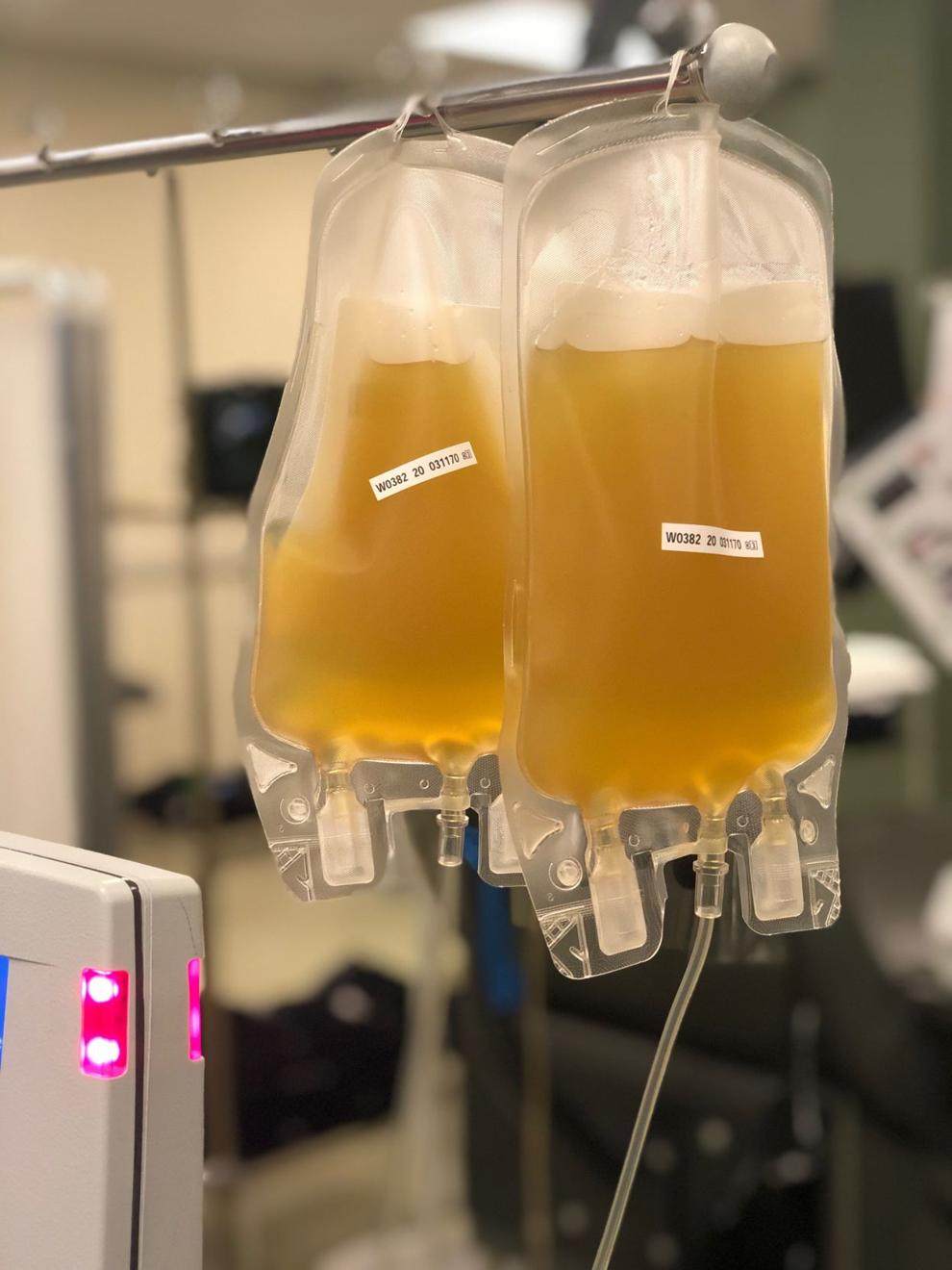 The Kentucky Blood Center is the largest independent, full-service, nonprofit blood center in Kentucky, providing services in 90 counties with donor centers in Lexington, Louisville, Pikeville and Somerset. Kentucky Blood Center began collecting convalescent plasma on March 29 and has drawn donations from nearly 100 recovered patients for hospitals across the state, including all Louisville hospitals.
The good news is that COVID-19 positive donors are stepping up to provide donations for current patients. "Gradually, there has been an increase on our registry," said Dr. Williams. "Probably a third of our donors come through there and then the other two-thirds are coming directly from hospitals that we're working with."
Each recovered patient can donated enough plasma to impact up to four critically ill Kentuckians.
"Kentucky Blood Center is thrilled to assist our partners throughout the state in this cutting-edge medical treatment," said Bill Reed, CEO of the Kentucky Blood Center. "Lifesaving is our business and we hope that this treatment option proves to be a new tool in the fight to save COVID-19 patients in Kentucky."
KBC is thought to be the second blood center in the nation to assist in this cutting-edge treatment, assisting Baptist Health with a collection for a critically ill patient on March 29. Since that time, plasma has benefitted patients across the Commonwealth.
In April, KBC partnered with both Norton Healthcare and UofL Health to assist them in much-needed collection of product, holding a two-day collection event at the nonprofit's Hillview location in Louisville. Those hospitals have continued to utilize KBC's donor centers for plasma collection weekly.
However, additional plasma donors are still urgently needed.
"Donors must have had a positive COVID-19 test, either the molecular diagnostic test or an antibody test, and be at least 14 days post-resolution of symptoms in order to donate," said Dr. Williams.
Donors must also satisfy all regular donor eligibility criteria, including age, travel restrictions and health. To determine eligibility, a health history is taken on the donation day. 
"A plasma donation is a very-well tolerated procedure that takes about 45 minutes ," said Dr. Williams. "We collect blood that's separated in our lab. We keep the plasma, which has all the antibodies in it, and give the donor back the rest of their blood, including their red cells."
"Once the plasma donation is collected, the criteria for a COVID-19 patient to receive the therapy is determined by the FDA, and it's life-threatening or severe COVID-19," he said. "Also, patients who have blood type O can receive any plasma, but those who are blood type AB can only receive blood from those who are also AB. That represents about 5% of the population and that's who we are having the most difficulty collecting plasma for."
Dr. Williams also says that side effects from donating, such as dizziness or nausea, are not as common.
Donors can add their name to the convalescent plasma registry by visiting https://kybloodcenter.org/convalescent-plasma-donation/. The KBC team will contact registrants for additional details based on the registry information provided.