LOUISVILLE, Ky. (WDRB) -- It's another sign that spring is right around the corner: Kentucky Derby Festival Pegasus Pins are now on sale.
The pins are $6 each and can be purchased at grocery stores, gas stations, banks and other retailers in Metro Louisville and southern Indiana.
KDF officials said this year, there will also be a surprise pin in every envelope. Some envelopes will have the new 2021 pin and others will have a vintage pin dating from 1973 to 2021 as a way to honor the tradition of the festival, according to a news release.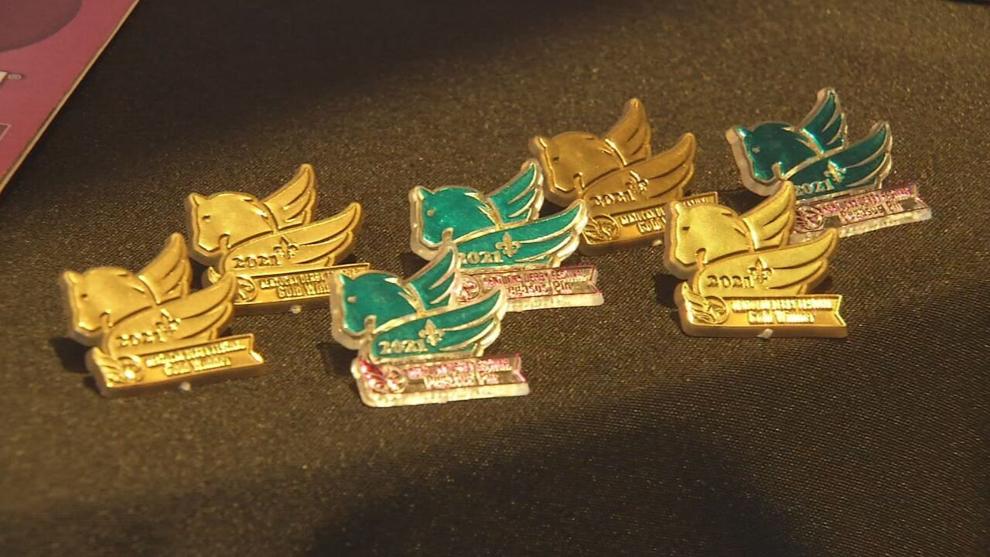 Those who want only a 2021 pin can purchase one online here.
If you find a gold Pegasus Pin, you have the chance to win $15,000 cash. KDF said there are 10,000 gold pins in circulation and will also give away 10 grand prizes just for buying a Pegasus Pin.
Pins must be registered online in order to be eligible for the drawings. To register a pin, click here.
Related Stories:
Copyright 2021 WDRB Media. All Rights Reserved.