LOUISVILLE, Ky. (WDRB) -- Pegasus Pins have arrived in Louisville, along with special bottles of bourbon.
The Kentucky Derby Festival unveiled the first shipment of 2021 pins Tuesday at the Evan Williams Bourbon Experience in downtown Louisville. The attraction will be the first place to offer the $6 Pegasus Pins until March 1.
Heaven Hill also produced a special Evan Williams Single Barrel Limited Edition Kentucky Derby Festival bourbon bottle to commemorate the 49th edition of the collectable pins. The bottle features a Gold Pegasus Pin sealed in hot pink wax on the neck of each bottle. The bottles sell for $74.99 and are available at the gift shop or curbside.
Pegasus Pins started in 1973 as an awareness campaign for the Kentucky Derby Festival. Now it's one of four primary sources of funding for the community celebration.
KDF announced in January that the festival will look different this year. Thunder Over Louisville is planned for April 17, but without crowds. Details have not been announced about how the fireworks and air show will come together without gathering at the waterfront. The festival also says some events won't take place this year because of the pandemic.
Pegasus Pins will have a few surprises including more coupons and chances to win. Most envelopes will have 2021 pins, but some will have vintage pins from 1973 to 2020, which can be valuable to collectors. Festival president and CEO Matthew Gibson says the pins are a way for fans to continue to support the festival during these extraordinary times.
"What we've got different this year is new opportunities within the Pegasus pin. We encourage folks that when you open them to be careful because there's a multitude of coupons in here where you get your funds back. Also new this year is a $15,000 cash prize for folks," says Gibson.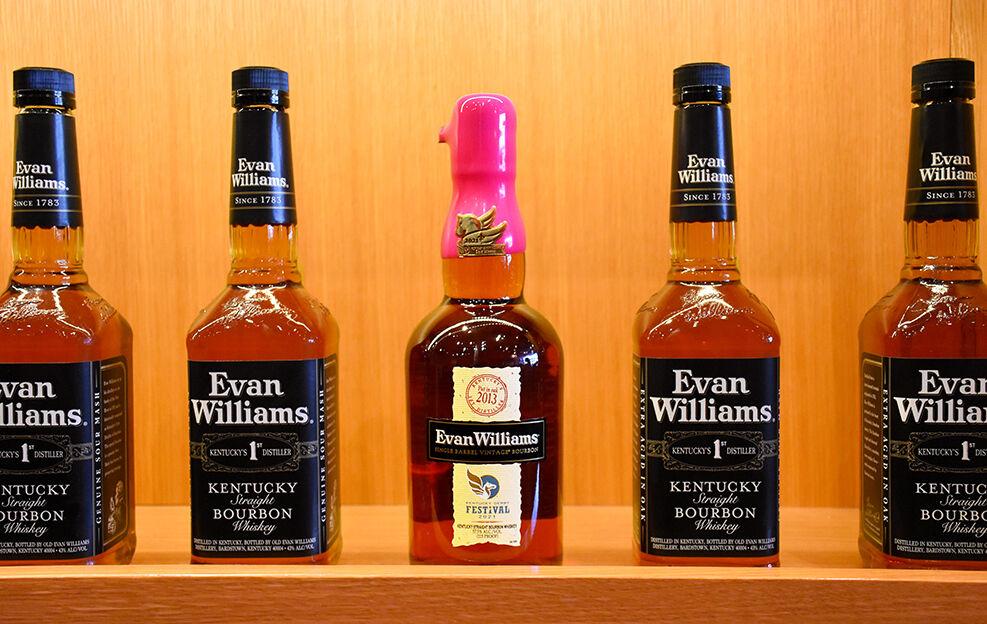 The Festival will give away 10 Grand Prizes over the course of eight weeks and any 2021 Pegasus Pin can win. Among the prizes are:
$2,500 Evan Williams Bourbon Experience Speakeasy Bourbon Party
$2,500 Main Event Entertainment Gift Card,
$2,500 Great Clips package with haircuts for a year and a travel package
$2,500 AAA East Central Vacation Package
$2,500 Commonwealth Credit Union Visa Gift Card
$2,500 Cox's Smoker's Outlet and Spirit Shoppe The Cox's and Maker's Mark Bourbon Experience
$3,000 Meijer Shopping Spree
$2,500 Papa John's Gift Card for FREE pizza for a year
$2,500 Kroger Fuel Card
$2,500 Kroger Grocery Card
Starting March 1, Pegasus Pins will be available at retail locations including grocery stores, gas stations and banks around Metro Louisville and Southern Indiana, and online at PegasusPins.com. They will sell for $6 each or in a Variety Fun Pack, which includes 5 Pegasus Pins for $25.
Related stories:
Copyright 2021 WDRB Media. All Rights Reserved.