LOUISVILLE, Ky. (WDRB) -- Ballard High School's new turf field and scoreboard may soon bear familiar names after a donation from Dr. Mark and Cindy Lynn to the school's alumni association.
The Jefferson County Board of Education is set to consider Tuesday a licensing agreement that would place the couple's names near the turf field's 30- and 35-yard lines and on the back of the newly rebuilt stadium's scoreboard facing Old Brownsboro Road, meeting materials show. The scoreboard will feature "Dr. Mark and Cindy Lynn Field/Home of the Ballard Bruins," according to board documents.
Details of the arrangement were not immediately available, though Dr. Mark Lynn said in an interview Wednesday that he expected the exact amount of his donation would be made public soon. He said the family's contributions would cover two field cycles.
"We're hoping to put some longevity to it," Lynn said.
The school board is also set to consider accepting $150,000 from the Ballard Alumni Association to complete installation of the stadium's new turf field, according to Tuesday's agenda.
Representatives of Jefferson County Public Schools and the Ballard Alumni Association were not immediately available for comment.
Lynn said his family supported the project because their daughter, Dr. Brittany Lynn Holeman, graduated from the school in 2004.
"Ballard was a big piece of her life when Brittany was there," Lynn said. "It's a great school with great people, and they're doing a great job getting kids the tools they need to succeed in life."
"Most people go, 'Well why don't you buy books instead of athletic fields,' and you know, I'm a big believer that the athletics part of any school, group, organization is sort of the front porch, and if you can make it feel good to the community and the parents want to come out or the people that live around there want to come out and enjoy what's going on, then everybody gets into making things better," he said.
Ballard's stadium closed for competition at the start of the 2019-20 school year after the school discovered some of the bleachers in the venue's home section were not structurally sound. Jefferson County Public Schools has spent about $2 million to raze and rebuild the stadium's home section and make other improvements.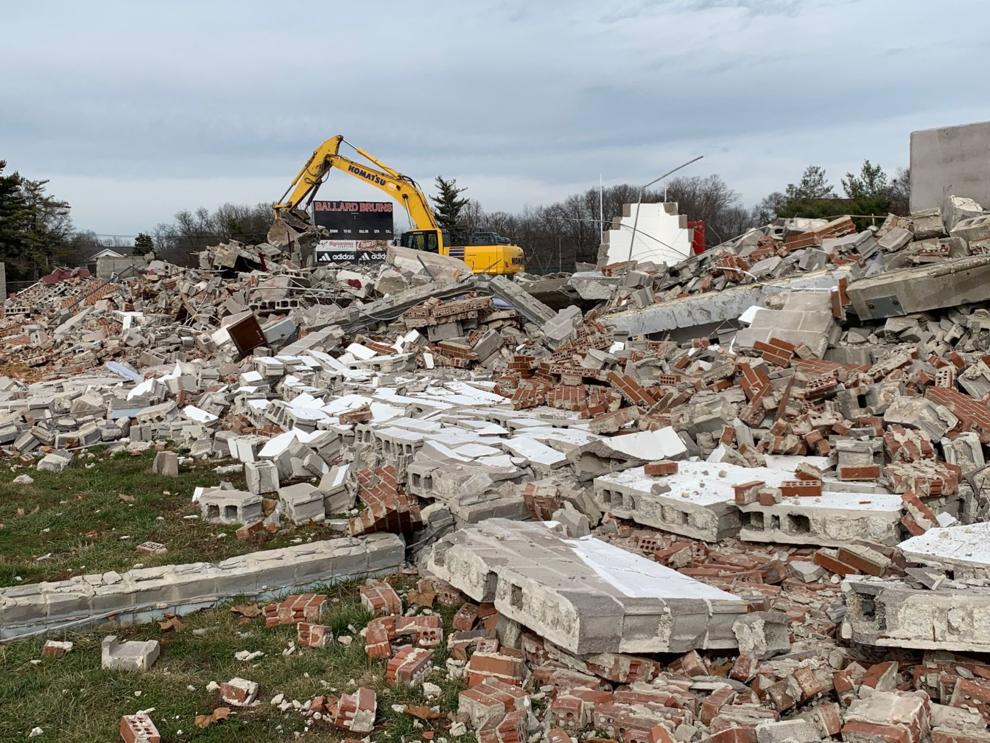 The Ballard Alumni Association was formed around the time the stadium's bleachers were deemed unsafe and planned to help finance the reconstruction project.
The Lynns also have naming rights for Lynn Family Stadium, the new 11,600-seat venue for Louisville City FC and Racing Louisville FC soccer teams, and Dr. Mark & Cindy Lynn Stadium, home for the University of Louisville men's and women's soccer teams.
The family has also donated to Male High School and Sacred Heart Academy, where their children and grandchildren also attended schools, Lynn said.
Copyright 2021 WDRB Media. All Rights Reserved.