LOUISVILLE, Ky. (WDRB) – After an unprecedented school year in the midst of the COVID-19 pandemic, Western High School senior Lupita Pichardo wasn't even sure whether she and her classmates would have a graduation ceremony.
But she and others in the Class of 2021 walked across stages Thursday, elbow-bumping administrators and accepting their diplomas as family and friends looked on.
"I'm very grateful that we got to have at least a graduation," said Pichardo, who graduated Western with an associate degree from Jefferson Community and Technical College. She plans to study political science at the University of Louisville.
"I'm finally done after four hard years of working very hard for this," she said.
About 6,000 of the roughly 6,200 seniors at Jefferson County Public Schools will participate in graduation ceremonies in the coming days, according to the district.
After the COVID-19 pandemic derailed plans for traditional rites of passage like in-person graduation ceremonies for the Class of 2020 last year, Thursday marked a more normal end to an otherwise abnormal school year.
Schools are also hosting ceremonies recognizing graduates in the Class of 2020.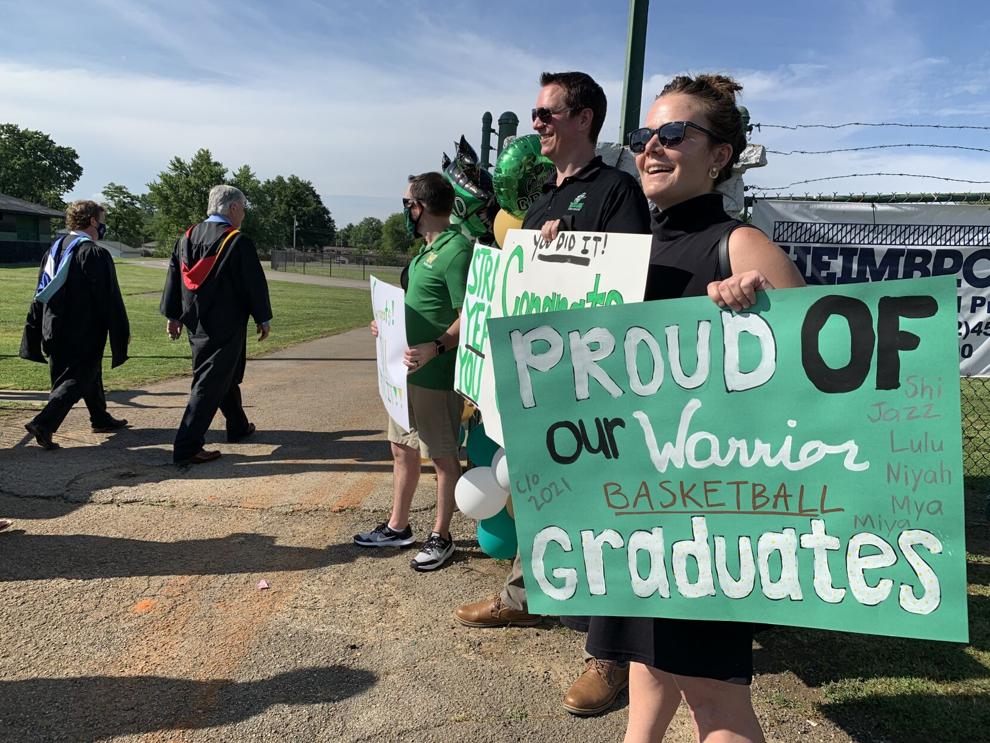 JCPS Superintendent Marty Pollio said graduation ceremonies are among his favorite school events and that he plans to attend at least four in the next several days.
The graduation for seniors at Doss High School, where Pollio was once principal, was on his agenda for Thursday, which was also the final day of the 2020-21 school year.
While he doesn't know the students as well as when he was principal, Pollio says he understands the journeys that graduations represent as teenagers mature and prepare for their next phases of life.
"By the time they leave, they're 18 years old going off to college or career and they've accomplished so much," Pollio said outside Luhr Elementary School after students departed for the final time in the 2020-21 school year. "You have so many memories with the kids."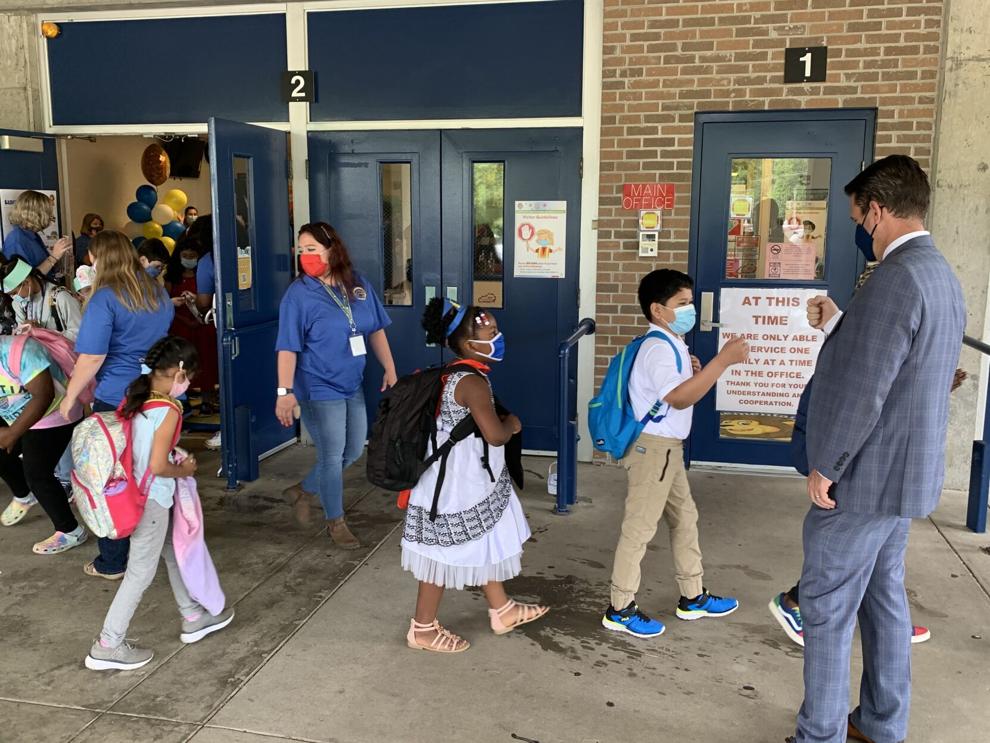 JCPS and high school officials will be monitoring weather conditions with a chance of rain in Friday's forecast. Schools are holding outdoor commencement ceremonies because of the COVID-19 pandemic, but Pollio said the district will be flexible and allow schools to postpone graduations if inclement weather strikes.
"Tomorrow is going to be dicey," Pollio said, noting that some schools have already changed the start times of their ceremonies in anticipation of rain.
 "I would just encourage parents to stay in touch with their schools and on our social media and websites. It will all be posted there," he said. "We're going to have the ceremonies even if we have to delay them to Tuesday."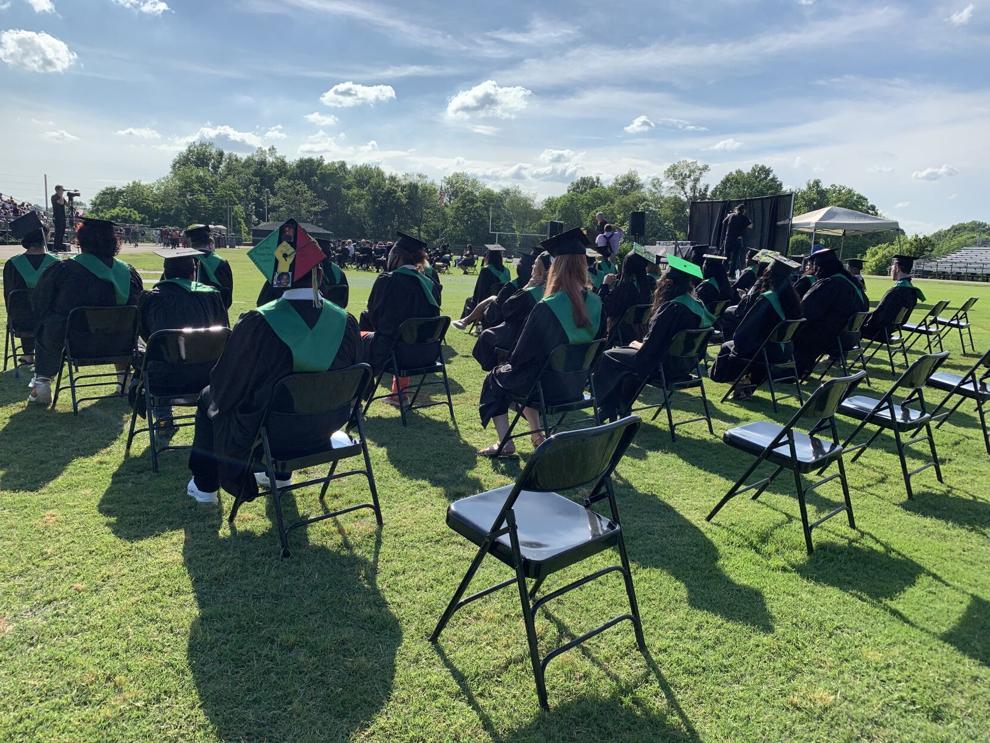 While JCPS celebrates its latest graduating class, it's also looking ahead to the start of summer programming and the more than 5,000 students who have already enrolled. Pollio expects the district will eventually reach 10,000 students through a variety of camps, programs and extracurricular activities in the summer months, he said.
It's part of a comprehensive strategy to help students who have struggled with academics during the COVID-19 pandemic, which forced JCPS and school districts throughout the country to shift to distance learning. The district has millions of dollars in federal stimulus money in response to the coronavirus outbreak, and Pollio reiterated his belief that the district needs to add more learning time for students.
While a pitch to add instructional days to the 2021-22 school year failed to gain support of the JCPS Calendar Committee, the Jefferson County Board of Education can still consider such a proposal without the committee's backing.
"Our goal is the reengage them, to support them, to make sure they come back and know that they can rebuild the relationships that they had starting the school year," Pollio said. "… I think it's going to be a five-year plan at least."
And after two school years upended by the COVID-19 pandemic, Pollio noted that the 2021-22 school year will start with full in-person instruction five days a week for most JCPS students while adhering to state public health guidance. The district will also launch a new virtual school for students in sixth through 12th grades next school year.
"It is exciting to know that we will be back on a normal schedule five days a week with all of our students back in school," Pollio said.
Copyright 2021 WDRB Media. All Rights Reserved.