LOUISVILLE, Ky. (WDRB) – Two Louisville defense attorneys got into an altercation in the Hall of Justice Wednesday morning, with one hitting the other with a blunt object, sending him to the hospital.
The other attorney also went to the hospital, complaining of chest pains. That attorney, Lindsey Scott, was charged with 2nd degree assault.  
Attorney J.R. Moore was in a lawyer work room next to a district courtroom around 8 a.m. preparing a case when Scott came in and "some sort of altercation developed," said Lt. Col. Carl Yates, a spokesman for the sheriff's office.
Scott hit Moore in the head with a blunt instrument, an aerosol can, said Yates, causing head lacerations and sending Moore to Jewish Hospital. Yates believed Moore needed stitches but was not seriously injured.
In a Facebook post, Moore denied that he got into a fight, saying he was eating breakfast when Scott walked in and struck him without provocation. 
Scott was charged with felony assault. He went to University hospital, complaining of chest pains. He has since been booked into Metro Corrections on a second degree assault charge.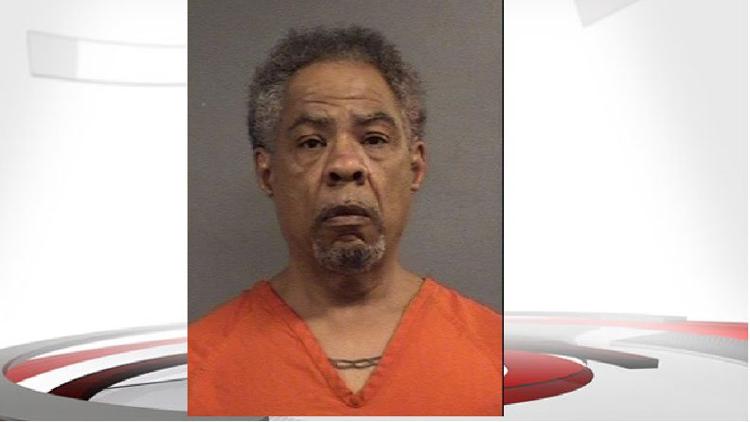 Yates did not know what prompted the fight. Surveillance video taken from outside the room shows blood streaked across the floor. Scott, 63, can be seen breathing heavily, blood smeared on his white suit, as he sits handcuffed on a bench shortly after the fight. 
Moore can be seen in the video walking around without a shirt on. A picture of him shows a large gash on top of his head. 
In his Facebook post, Moore said he was "totally blindsided while peacefully eating my breakfast. First thing I felt was a thud. Just a scalp wound. My friends need not be concerned. all concerns should be for my perpetrator. Something is apparently very wrong in his life. He is a good man."
Moore declined to comment beyond his post. 
Scott is scheduled to be arraigned on July 22 in Jefferson District Court. 
Copyright 2019 WDRB Media. All Rights Reserved.