SELLERSBURG, Ind. (WDRB) -- Silver Creek School Corporation will soon sell $55 million in bonds for facility improvements that leaders at the newly created district say they need to handle projected enrollment growth.
The district is still considering exactly how the $55 million will be spent, but interim Superintendent Thomas Brillhart expects most of the money will help expand schools in Silver Creek that are near or past capacity limits.
The district believes enrollment will grow by about 2% every year, bringing more students into an already crowded school system, he said.
"I think you will definitely see additional added square footage in three out of four of our buildings that are basically at capacity or definitely over capacity, which will, in turn, broaden programming capabilities," Brillhart said Thursday. "Because right now, we're kind of limited to what we can do just simply due to the fact that we just don't have the space."
Silver Creek High School is a focal point in a March 15 resolution passed by the district's school board, which offers a general spending strategy for the $55 million bond sale. Classrooms, flexible learning spaces, a new media center and renovations for the school's auditorium, cafeteria, kitchen and gym are among possible items listed for Silver Creek High School in the resolution.
While the high school has undergone some renovations, including a newly built vestibule at its entrance, much inside the building has remained the same for decades.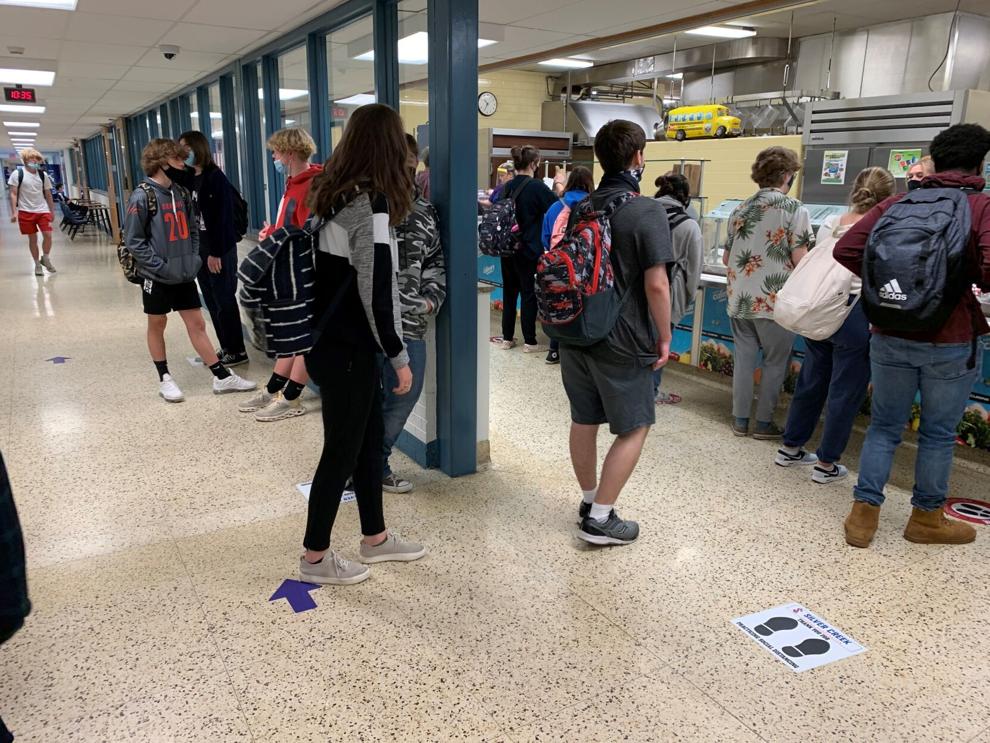 Al Eckert, Silver Creek High School's principal and a 1983 graduate of the school, said the place where he first asked his wife for a date hasn't changed since they were students.
"It would be nice if it was a shiner, newer, renovated spot instead of being the same old floor and walls and windows that have been here since then," he said. "So we're just real excited."
Silver Creek High School has about 900 students in a building that was originally built with half that number enrolled, he said.
"And we're expecting to grow over the next couple years," Eckert said, adding that some of the school's classrooms have fewer than 800 square feet of space.
Brillhart said the high school's average of about 160 square feet per student is nearly half Indiana's average of more than 300 square feet per student.
"We're literally about half of what we need to be for current enrollment," he said.
Eckert hopes Silver Creek High School's renovations include more collaborative learning spaces so students can work on projects outside of classrooms, which may in turn allow the school to expand programs like biomedical and robotics.
He also believes the school's auditorium needs a major overhaul. Silver Creek High School bought its auditorium seats secondhand from another school that was renovating its theater, and the school uses overflow seats from that lot to repair or replace the auditorium's current seating, he said.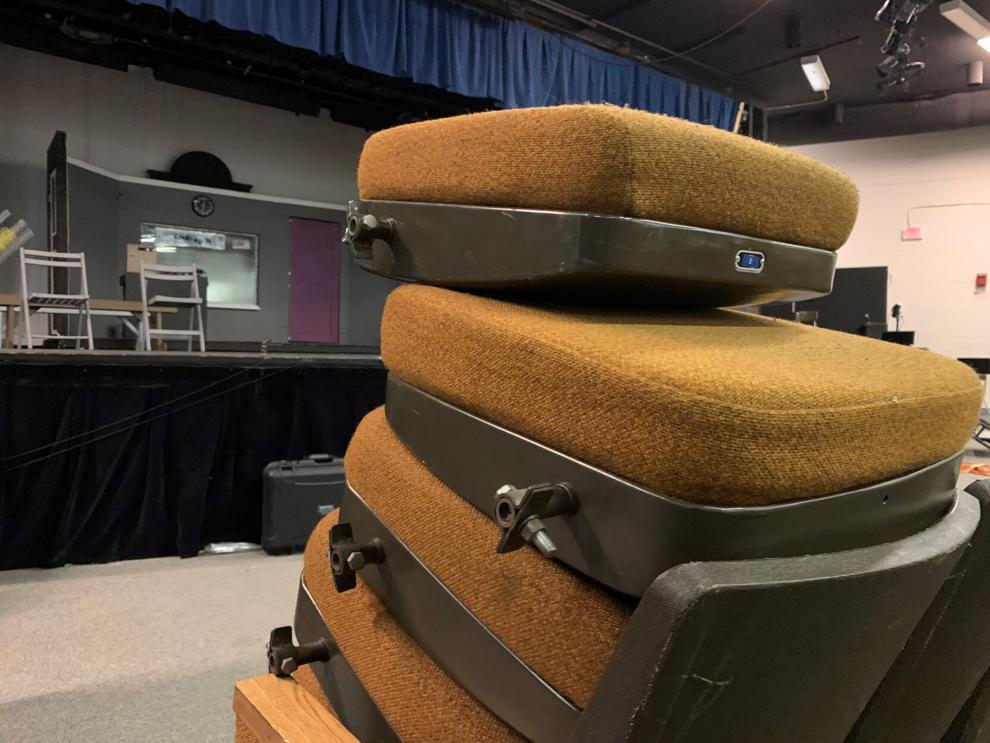 On Thursday, one front-row spot in the space had a backrest but not a bottom seat. About half a dozen bottom seats were stacked nearby.
Eckert believes the lackluster space has hurt recruitment for the school's theater program.
"It just isn't a very inspiring place to walk into, and we have done very well with what we've had," he said. "That's a compliment to our teachers and our kids, but it's really time to give them what they deserve."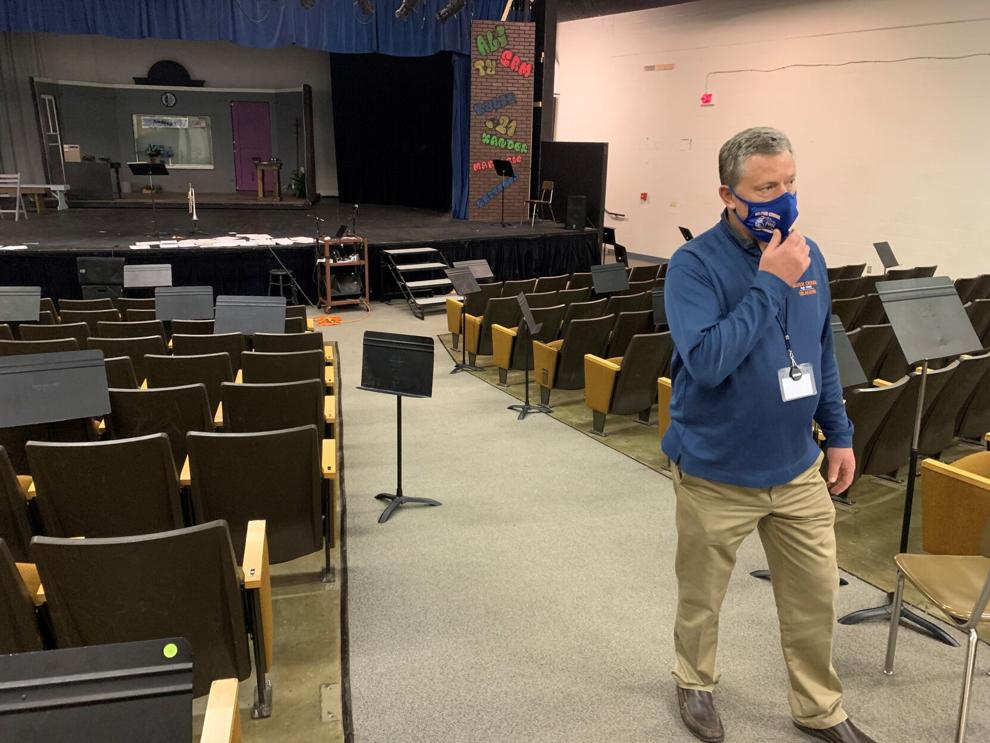 The school board's March 15 resolution lists construction items like classroom space, classroom equipment, and window and floor replacement at Silver Creek Middle Schools; playground improvements, landscaping and window replacement at Silver Creek Elementary School; and classroom space, equipment and landscaping at Silver Creek Primary School.
Brillhart said the district is considering moving second-grade classes to Silver Creek Primary School and using nearly nine acres of land near the primary school to build a new central office and transportation headquarters, potentially opening more space for the high school's expansion.
Brillhart said Silver Creek was notified Monday that no one had filed a petition against the bond sale, allowing the district to avoid a political fight that has hampered similar efforts in other Indiana school systems.
That means residents in the Silver Creek taxing district will have to pay higher property taxes starting in June 2022, he said. The district will seek about 89 cents per $100 of assessed property value for debt service, the same rate as levied by the former West Clark Community Schools and higher than the district's current rate of 78 cents per $100 in property value.
Brillhart believes the bond sale going unchallenged demonstrates the community's support for its new school district.
"I think it shows that we were very respectful to local taxpayers in not going above and beyond what our capabilities should be, but it also, I think, shows the support that we have from the community in the sense that we are now our own standalone school corporation and the community recognizes that and the community is in support of us moving forward with building and facility needs," he said.
Construction could begin early next year, Brillhart said.
Copyright 2021 WDRB Media. All Rights Reserved.