LOUISVILLE, Ky. (WDRB) -- Xavier Strange and Chloe Carter have two goals for their time in Jefferson County Public Schools' Summer Backpack League: learn and make new friends.
"I want to be here because I think it's going to be fun," Xavier, who is entering the fifth grade at Kennedy Montessori, said Monday outside his classroom at Crums Lane Elementary.
"I can make new friends and learn things that I haven't learned yet," said Chloe, a rising fifth grader who attends Foster Traditional Academy.
Monday marked the start of the second Summer Backpack League at JCPS after last year's summer programming transitioned to virtual delivery. This year's version features courses for about 6,000 students entering first through 12th grades.
At Crums Lane Elementary, about 180 students entering first through sixth grades have registered for the six-week summer learning program. In all, JCPS has about 20 schools and 80 community sites operating camps during the Summer Backpack League.
"We are just thrilled to have them in the building, and they are here to have fun learning and hone in their academic skills," said Amy Vanover, Crums Lane's Summer Backpack League administrator and a counselor at the school.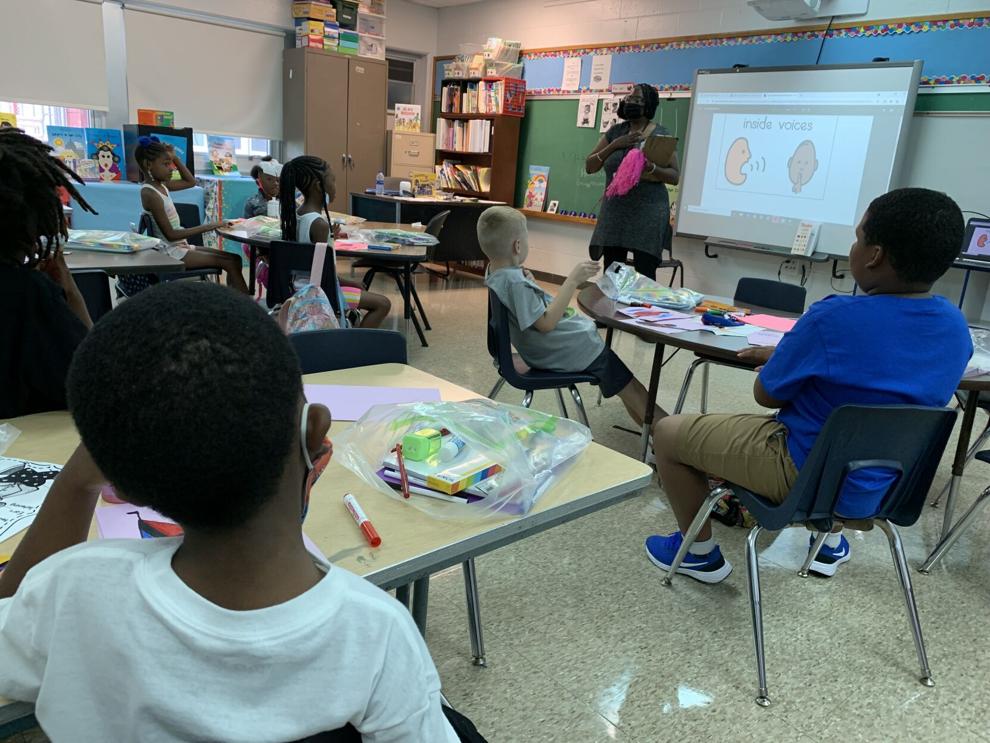 The program intends to keep students engaged in learning during the summer months, particularly in reading and math.
Students at Crums Lane, for example, will emphasize community building in the camp's opening days, Vanover said. Critical thinking, social interaction, literacy and math education, tutoring and flexible learning will be offered at Crums Lane during Summer Backpack League, she said.
"Those critical learning skills and those backpack skills that they learned throughout the school year, we're just helping to enhance those here," Vanover said.
The Summer Backpack League is the largest in-person summer learning program at JCPS and follows two tumultuous school years affected by the COVID-19 pandemic.
JCPS students mostly learned from home during the 2020-21 school year, which featured a mix of in-person and remote instruction in the closing weeks. Coronavirus mitigation measures like masking and social distancing also no longer apply to schools, giving Summer Backpack League a more pre-pandemic look.
"It's better than being virtual now that I can actually come to school and see my friends," Xavier said.
JCPS Superintendent Marty Pollio has mentioned expanding summer learning programs as a way to help students who have fallen behind academically during the COVID-19 pandemic.
This year's iteration of Summer Backpack League is about four times as large as the inaugural 2019 program that had about 1,500 students registered.
JCPS first contacted students it believed would benefit most from participating in the Summer Backpack League before opening registration to others, said Renee Murphy, the district's communications chief.
"A lot of our students that are here today are coming from homes with working families," Vanover said. "This gives them an opportunity to have that supervision to where it is academically focused, and so it's just going to strengthen their skills.
"Now that's not to say that all of our friends at home can't be going to the library and reading and practicing those math facts, but this is just another opportunity to help them."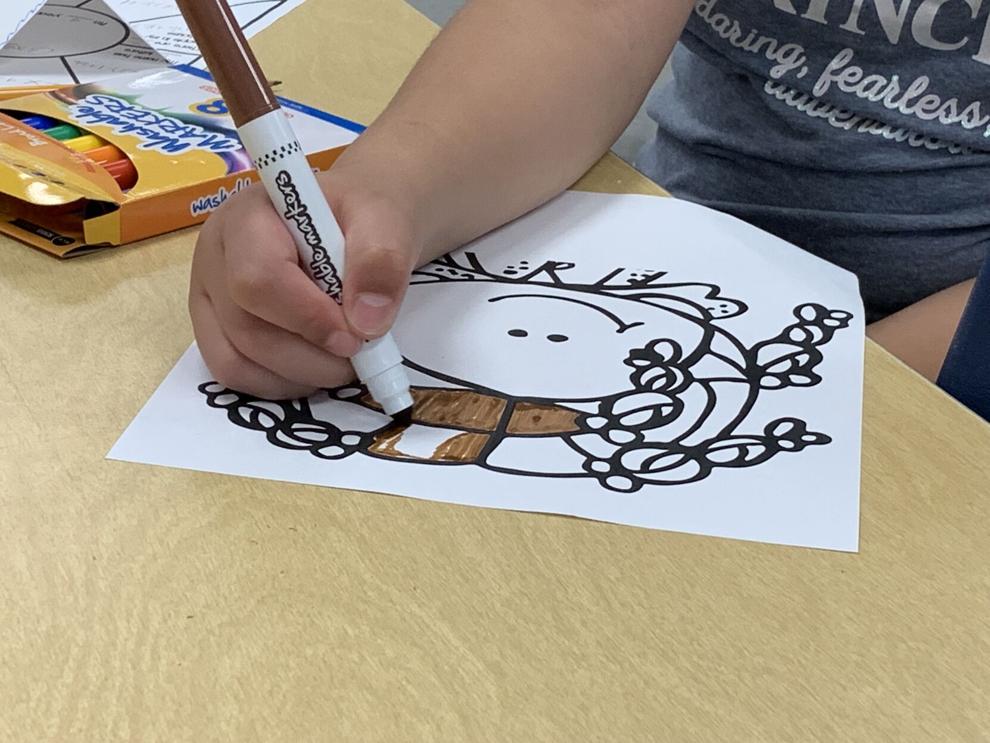 JCPS is also offering a virtual learning option in its summer programming through Summer League, which was created last year as in-person camps were scrapped in response to the COVID-19 pandemic.
Crums Lane and some other Summer Backpack League sites will get additional help from older JCPS students and recent graduates.
Elana Brown, who graduated this year from Jefferson County High School, will help teach groups of students as part of the Leader in Me program, a partnership between JCPS and Louisville's SummerWorks initiative.
She and other teens will teach seven leadership habits to students through activities and games, she said. Those habits include being proactive, synergizing and beginning with the end in mind, she said.
"I wanted to come back to give back and spend time with kids and really interact with them because some kids are just left at home and don't really have someone to talk to," Brown said. "I want to be that inspiration in their lives."
Copyright 2021 WDRB Media. All Rights Reserved.