LOUISVILLE, Ky. (WDRB) -- The COVID-19 pandemic has sucked the life, money and resources out of many organizations that help people in need.
That has motivated one nonprofit in Louisville to find ways to continue its life-changing mission. 
Since 1995, Family Scholar House has been helping single parents attending college. One of the beneficiaries was Heather Glidewell, who said she found out she was pregnant as a 16-year-old junior in high school.
In 2016, Glidewell became a teenager mother facing some tough odds and criticisms.
"I was told that I wouldn't amount to anything," she said.
After graduating from high school, Glidewell was a single parent with a young child and limited resources.
"I was really scared that I wouldn't be able to provide for Chloe," she said.
But she eventually found a home and a strong support system at Family Scholar House. Heather Blazis, assistant director of mission advancement, said they helped more than 1,100 families last year.
"Last year, with the pandemic, we saw a 325% increase in need for our resources," Blazis said.
Not only was there more need, but Blazis said the pandemic created some challenging roadblocks.
"With the pandemic, our campuses closed," she said. "So they couldn't come to us."
So instead, the organization asked the community for donations and took the help to the people they serve.
"We actually did door deliveries and we had a huge community outpouring of diapers and food essentials and toiletries and cleaning supplies," Blazis said. "Our CEO is amazing. Cathe Dykstra, she said, 'I don't want to change what we are doing. I want to meet every need. If there's a gap out there, I want to fill it.'"
Four years after coming to Family Scholar House, Glidewell is the proud mother of a 5-year-old. And Saturday, you can add collage graduate.
"I honestly don't think that I would have graduated college if it weren't for Family Scholar House," she said. "I get to walk across the stage. I graduated from U of L from their nursing program."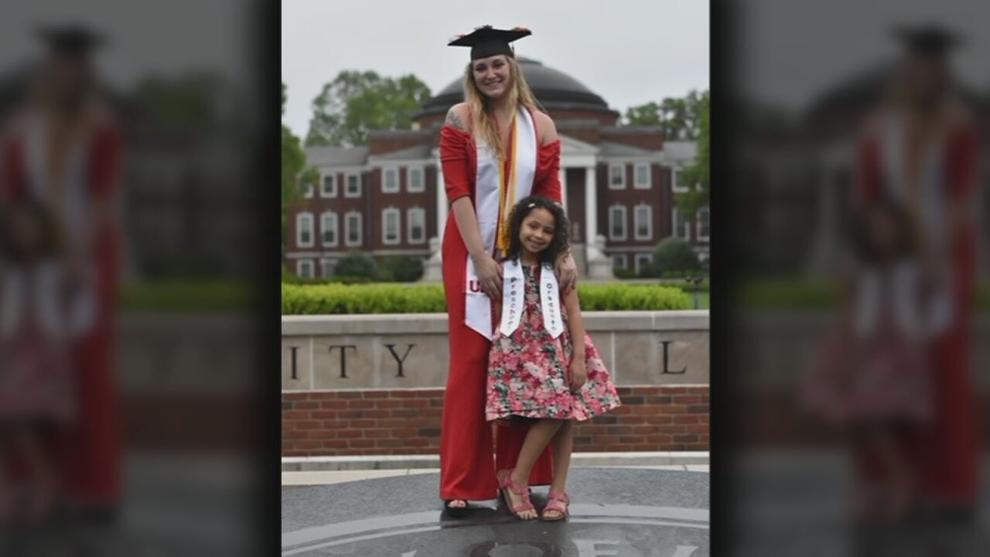 If you would like to donate or volunteer at Family Scholar House, click here.
Copyright 2021 WDRB Media. All Rights Reserved.