LOUISVILLE, Ky. (WDRB) -- Students warned JCPS about gunshots near the bus stop at the corner of Chestnut and Dr. W.J. Hodge streets weeks before 16-year-old Tyree Smith died there Wednesday in a drive-by. 
Salena Smith-Garrett, Tyree Smith's young sister said the morning of the drive-by marked the third shooting in the area near the bus stop in the six weeks since Jefferson County Public Schools started a new school year.
The 14-year-old said the first shooting occurred around the first week of school, but the kids didn't say anything. The second shooting happened two weeks ago.
"We're getting close to our bus stop and the dudes yell out 'get across the street, get across the street,'" Smith-Garrett said. "We weren't going to move to the other side if our bus stop was on this side.
"If we would have moved out the way and gotten across the street they were probably going to shoot up the bus stop that time."
Smith-Garrett said after this incident she was interviewed with other students by staff at Eastern High School. She said students asked along with their parents for the bus stop to be moved.
JCPS confirmed Eastern High school sent a letter to parents alerting them to a report of shots fired near the stop in the Russell neighborhood a couple weeks prior to the drive-by that killed Smith. Spokesperson Renee Murphy said the school was not aware of any other incidents and she had no information about families asking for the stop to be relocated. Murphy said JCPS asked LMPD to place an officer at the stop. 
"It never happened, " Tyree's mom Serita Smith said. "I know people think I'm trying to place blame on JCPS or LMPD. I thank them, I thank LMPD they're doing their best. I don't blame nobody but the person who took my kid's life."
The day before Tyree died lingers for his mom and step-dad. Serita says she kept her son home with a slight cold, forced him to drink orange juice, which he didn't like and gave him some medicine. By dinner, the 16-year-old was up and running around the house chasing his younger brother and playing with their dog. 
"And I was like, 'Yeah you feel better, you going to school tomorrow,'" Sherita said as she began to cry. "I should have let my kid stay home. I should have let my kid stay home."
Smith would rather remember the joyous teen running through her home than the memory that is now keeping her up at night. 
Six minutes after her son walked to the bus stop on Wednesday, she received the call she can't forget.
"I'll never forget the time: 6:18," Sherita said. "It was a loud scream. It wasn't a scream, it was like 'Momma, I've been shot,' and I said, 'What?' and he said, 'get here now please,' he said, 'I'm dying.'"
Smith's sister was with him at the scene and said at first she didn't know he'd been hit by gunfire. She thought he was hiding in a bush as kids scattered in all directions when the shots fired. 
"I just heard gunshots and I take off running. I'm ducking and running at the same time." Smith-Garrett said. 
She thinks there were around 10 shots fired into the crowd. She remembers children screaming and people saying call 911.
"I just know it was traumatizing. It happened fast, but it replays slow motion in my head," Smith-Garrett said.
LMPD said a 13-year-old boy was shot in the arm and taken to Norton Children's Hospital and a 14-year-old girl was grazed and treated at the scene. Both are okay physically. 
Smith was taken to University of Louisville Hospital, where he died.
Smith-Garrett says she lost her best friend. 
"He was the best brother ever," Smith-Garrett said. "If he knew I had a bad day at school or something, he would walk in the hallway, our room was right across from each other, he would cut on the light, open the door and just start dancing."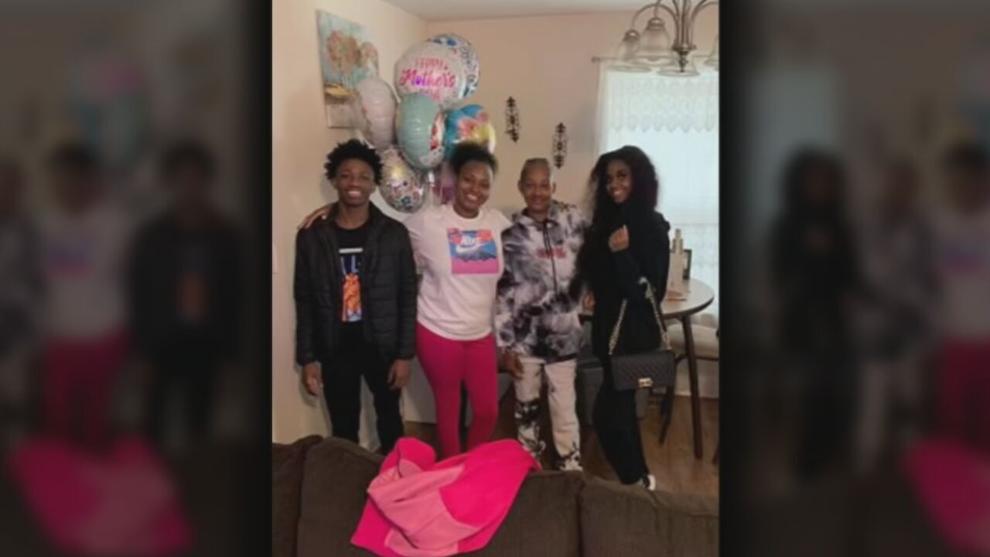 Smith's death marks the 145th reported homicide in Louisville this year, and he's the 21st child to die by crime.
"We did all we could to protect ourselves to protect him from the streets and he ended up dying in the streets," Smith's step-father Eric Shirley said. "Somewhere he was never at."
Loved ones say Tyree wanted to be barber, and constantly cut and styled his own hair and friends. He worked part-time at McDonald's in hopes of saving enough money for a car and took up video editing as a hobby.
"He wasn't no criminal and we raised him right and that's what hurts us so much," Shirley said. "That's why we can't sleep at night because we know we did all he could."
Smith death's prompted outrage and calls for action in the community as it highlighted the trend of young people killed, arrested or being the suspect in some of the city's most disturbing crimes. 
JCPS says after Wednesday shooting it moved the location of Smith's stop.
"I'm not going to get no rest, I'm not going to get no peace of mind until I figure out," his mother said. "Until I get justice. My boy deserved justice."
Related Stories:
Copyright 2021 WDRB Media. All Rights Reserved.