LOUISVILLE, Ky. (WDRB) -- The trial for three demonstrators arrested at a federal building in downtown Louisville last year was scheduled to start Thursday afternoon. 
A total of nine protesters -- who have since been nicknamed the "Heyburn 9 -- were taken into custody at the Heyburn building in July when authorities say they formed a human chain to block entrances to Louisville's Immigration Court.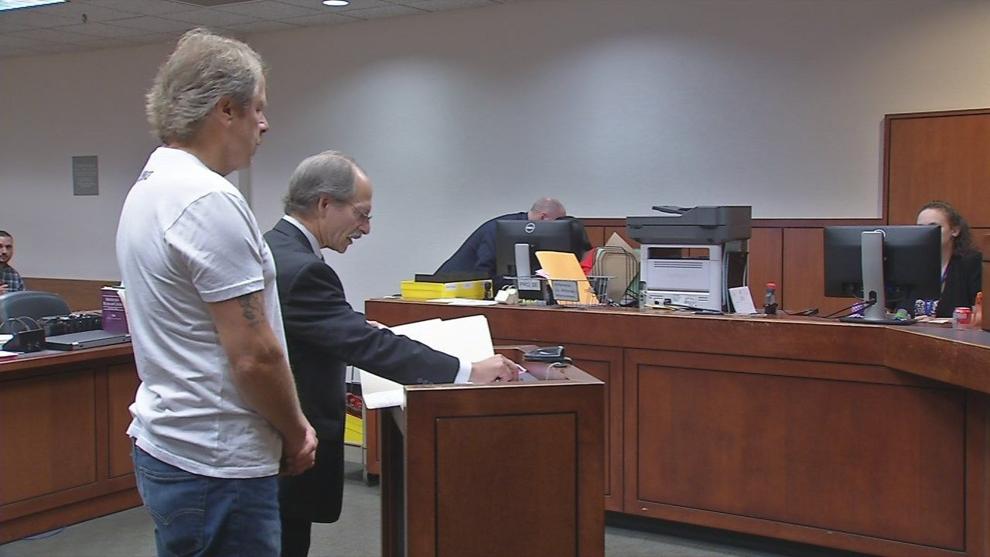 The Occupy ICE demonstrators say they were protesting the nation's immigration policy and won't rest until ICE is abolished.
When they refused to move, authorities arrested them and charged them with criminal trespassing. Six of the nine protesters have since settled their charges through plea agreements. Trial for the remaining three was scheduled to begin at 1 p.m. on Thursday in Jefferson District Court.
Thursday morning, several demonstrators from Showing Up for Racial Justice  and Black Lives Matter rallied on behalf of the three protesters in front of the Hall of Justice.
"In addition to physically ripping children from parents at the border, ICE agents across the country detain and deport people every day for infractions as simple as not filing the right paperwork or showing up to appointments that they were informed of only verbally in a language they do not speak," the group said in a written statement.
"Some have been here for years, contributing to their communities and providing for their families. Some face the threat of deportation to lands they don't remember, because their parents sought a better life for them in the best way they felt possible."
Stay with WDRB News. We'll update this story as it develops.
Copyright 2019 by WDRB Media. All rights reserved.