CHARLESTOWN, Ind. (WDRB) -- The popular phrase goes, "family is like music, high notes, low notes but always a beautiful song."
Gail Batke has always believed that, even when she didn't know every member of her family.
"Growing up, my mom had told me about a little brother that was adopted," Batke said. "She also told me about someone who claimed their daughter was my biological father's."
She and Melissa Schellenberger, the sister she grew up with, had so many questions for so many years.
"I mean, I've always wanted to know where they were, always, since I was a little girl," Schellenberger said.
"We knew nothing," Batke added.
Then a funny thing happened on Thanksgiving of 2019, when Batke's son jumped online.
"He had a match with 23 and Me, and he texts me and tells me, 'Mom, I think I found one of your cousins,'" she said.
The back and forth began. Numbers were exchanged. A phone call revealed it was no cousin.
"I said, 'Oh my god, you're my sister,'" Batke said.
Just weeks later, at a Florida condo, they met for the first time.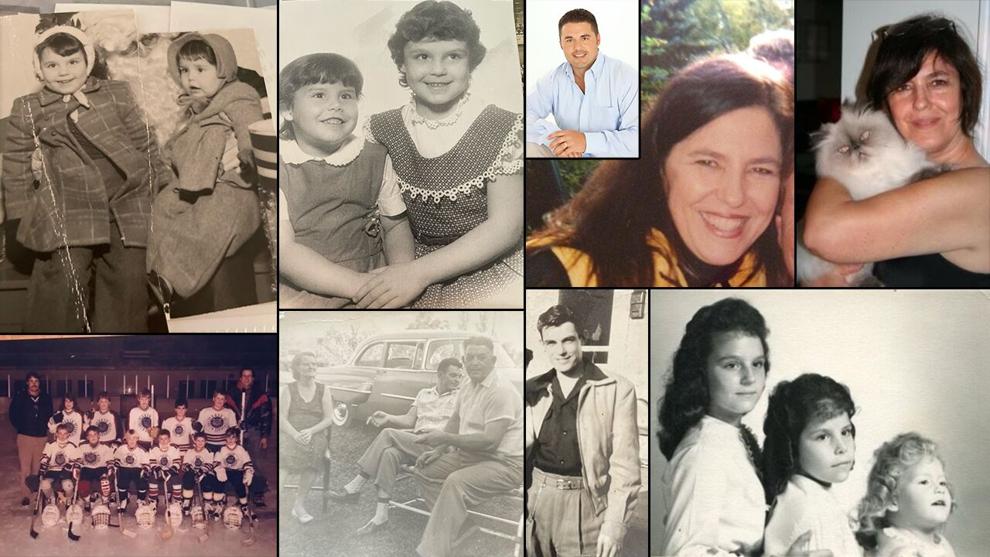 "It just felt like a miracle, and it still does," Batke's sister, Elaine Belling, said.
"She looked so much like our dad," Batke said. "Her expressions are so much his, and I knew her instantly."
Belling tried her hardest for 12 years for that moment.
"If you want something, never give up," Batke said as she fought back tears.
It's in that spirit they all started looking for their brother, Brad. They didn't know it, but he was looking for them too. His adoption was closed, and the law got in the way of him getting his original birth certificate, at least for a while.
"Out of the blue, (the adoption office) got ahold of me and said the laws in Illinois have changed," Holt said.
The original birth certificate, some internet searching and a visit with his biological mom unlocked years of information.
"I wanted to know their lives, their families," Holt said.
Calls and messages lead to complicated planning.
"He was coaching in Italy at that time, so he had to go back over there," Batke said. "So that happened, and we didn't get to meet. Then the pandemic happened, and we didn't get to meet."
Finally, just days ago at Louisville Muhammad Ali International Airport, it happened.
"Hi my brother! Oh my God," Batke said to Holt as all of the siblings laughed and cried.
It was the first time ever all four siblings were in the same place at the same time, and it was the first time they could all share a hug.
"Now that it is actually happening, it just feels really good," Holt said.
That night in Charlestown, at Batke's house, they all looked through stacks of pictures, talked about the father that bonded them and how technology and fate brought them together.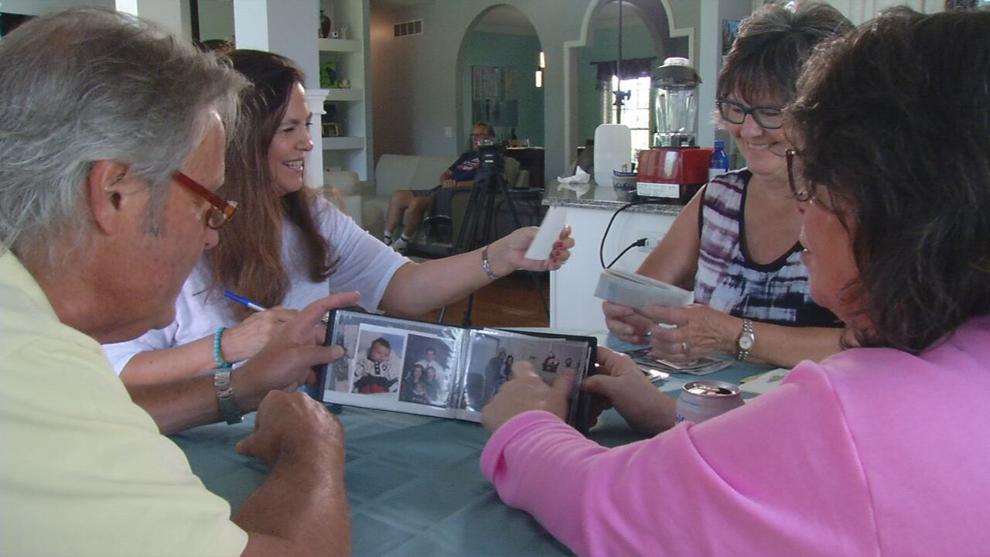 "It was a fairytale," Belling said.
"Without one of those pieces fitting into the puzzle, none of it might have happened," Holt added.
Every twist, every turn was key. Now, they're planning vacations and more get-togethers. Gail, Melissa, Elaine and Brad have a lot time to make up.
Copyright 2021 WDRB Media. All Rights Reserved.