SEYMOUR, Ind. (WDRB) -- A southern Indiana family found proof of life during the Ice Age.
Last week, a construction crew was digging on the family's farm in Seymour and found the remains of a mastodon.
Tony Nehrt, whose family owns the farm, got a call from an Indiana conservation officer, which he thought the call was a little unusual.
"He just told me that they found some bones where they were doing the dig," Nehrt said.
Nehrt then made a phone call to his brother in-law, Joe Schepman.
"I think Tony and I both thought that, well, it's a chicken bone or a cow bone or something like that," said Schepman, who owns the farm in Seymour.
Little did they know, everyone was in for a mammoth-size surprise.
"When I got there to the site and saw them, I thought, yeah, this is something very old and very large," Schepman said.
It turns out it was an ancient discovery.
"The conservation officer was telling me that this was probably a mastodon or a mammoth," Schepman said.
After sending pictures to the Indiana State Museum, Schepman learned the tusk, jawbone, teeth, leg and skull were positively the remains of a mastodon.
"I kind of sensed by the tusk it was a big male," said Ron Richards, senior research curator of paleobiology at the Indiana State Museum & Historic Sites.
Richards believes the animal is without question from the Ice Age.
"Probably 13, 14, maybe even as old as 20,000 years ago," he said.
Mastodons were forest-dwelling animals, lived in herds and were comparable in size to the elephant, which is a distant relative.
Richards believes the mastodon was about 40 years old and full size when it died. 
"Probably about 12,000 pounds," he said.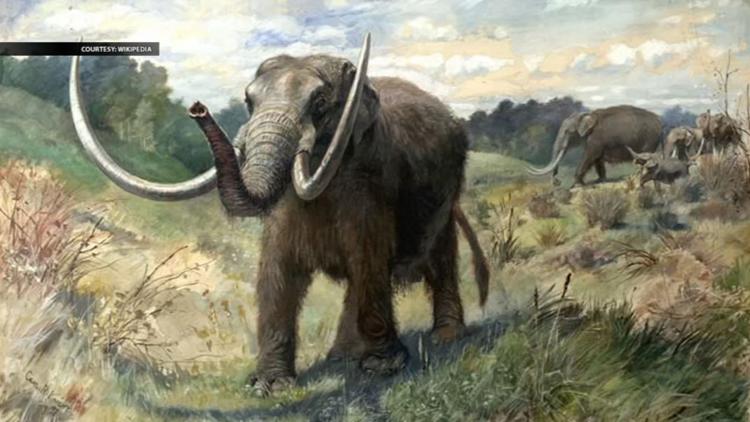 Schepman still hasn't had time to size it all up, but he believes there could be more to the story.
"I'm thinking that to find this many bones in one spot, that there might possibly more of this mastodon there," he said.
After all of the tests are done, the family plans to donate the bones to the Indiana State Museum in Indianapolis.
Copyright 2019 WDRB Media. All Rights Reserved.