LOUISVILLE, Ky. (WDRB) – Baptist Health, along with local and state leaders, celebrated the groundbreaking of its newest facility in Louisville on Monday morning.
Baptist Health Breckenridge will be a outpatient medical center on the site of the former Breckenridge Inn near the corner of Breckenridge Lane and Interstate 264. The hotel has already been torn down, and now crews are excavating the six-acre site for the five-story building.
The outpatient medical complex will have enough space for more than 50 providers, including 30 primary care physicians.
"This will also allow us to create a space to integrate behavioral health into primary care, which is something we are so excited about seeing," said Larry Gray, Baptist Health Louisville president.
Construction should be done sometime in 2023.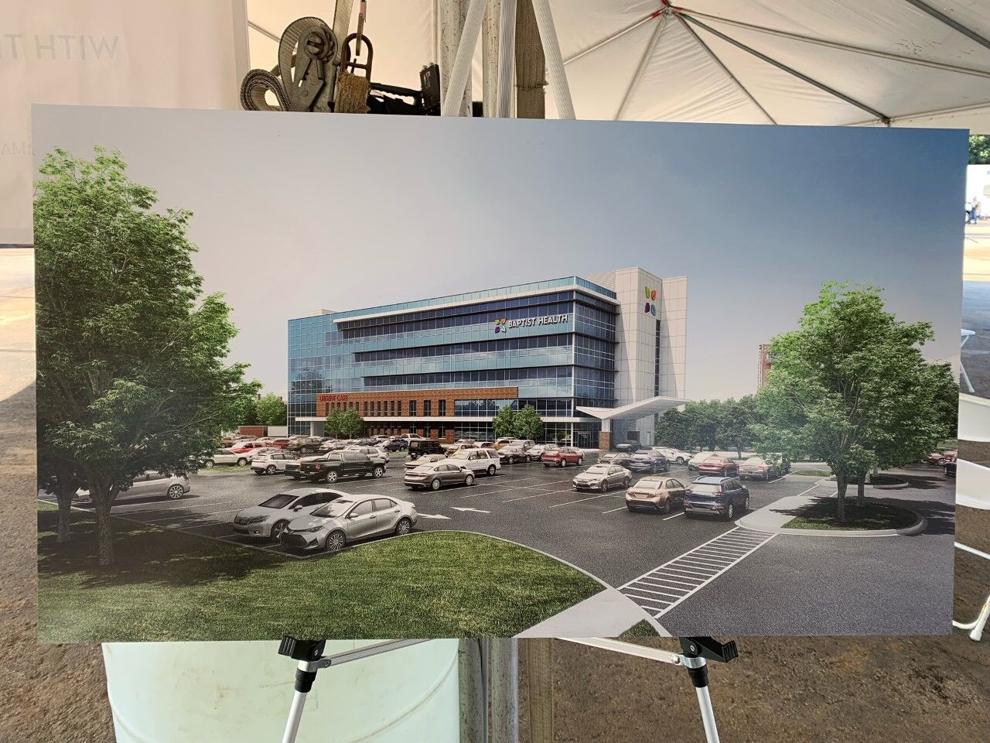 "Additionally, we're going to have ambulatory surgery, we'll have full diagnostics including imaging and labs, pharmacy, physical therapy, and urgent care," said Dr. Jody Prather, Baptist Health chief strategy and marketing officer.
Baptist Health had been searching for years for the right location to expand, but property in the St. Matthew's area that's large enough to hold a 126,800 square foot facility does not often come available. This property is owned by the McMahan Group, a company specializing in commercial property leasing and sales. The building will be owned by the McMahan Group, and Baptist has an agreement to lease the space.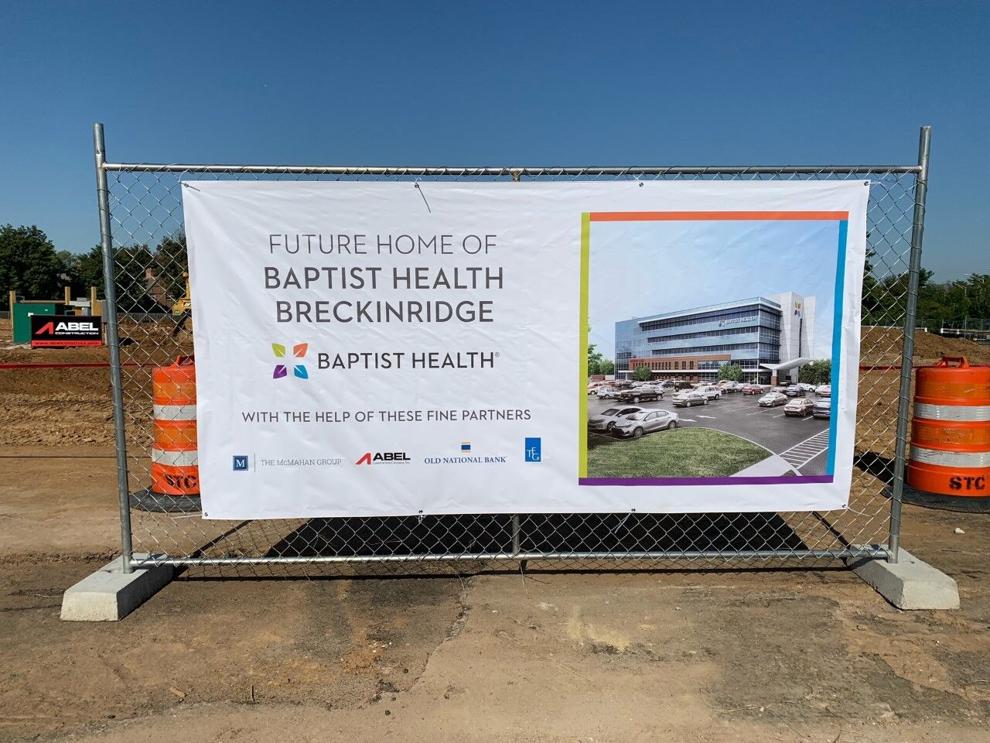 This property is part of Baptist Health's $1 billion strategic plan of building and expanding its healthcare network across Kentuckiana. Prather said Baptist will be investing $50 million into Baptist Health Breckenridge so it is custom built to its medical needs.
"We're building these as multi-disciplinary care collaborative centers," said Prather. "We've paid a lot of lip service over the years to being 'patient centered,' but with these kinds of investments we're going to be delivering on 'patient-centered' care."
Prather said the timing and location for this new complex worked out perfectly, as it is just 1.5 miles from Baptist Health Louisville.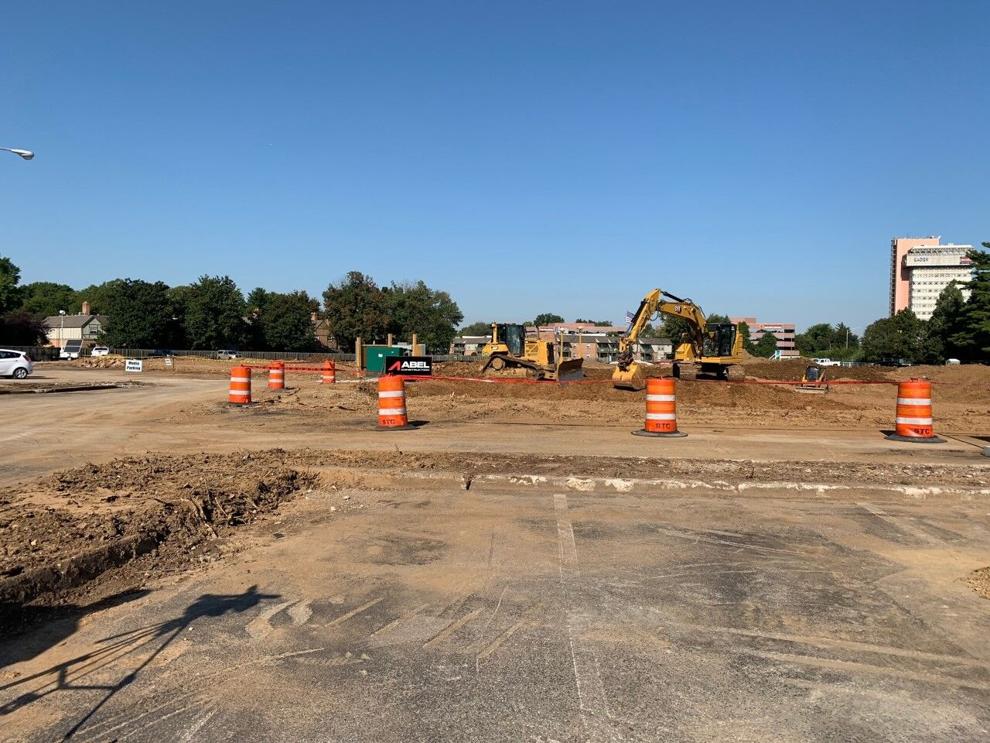 Gerard Colman, Baptist Health CEO, told the crowd gathered for the groundbreaking ceremony that that hospital "is just not large enough for everything we want to do for our community."
By expanding to a new building, Baptist Health plans to keep similar services together and take some pressure off the packed, busy hospital. And that will also allow the hospital to continue expanding its specialty services.
"We're tying to put the facilities in place where our hospitals become the highest technologically advanced in-patient centers. But then all the services that don't necessarily have to be on those hospital campuses, we're trying to put in the most accessible locations," said Prather.
Prather said he expects Baptist Health to continue to make more announcements like this one in southern Indiana and across Kentucky in the near future.
Copyright 2021 WDRB Media. All Rights Reserved.