LOUISVILLE, Ky. (WDRB) -- Kentucky's attorney general has issued an opinion arguing that the state can't block access to state buildings by the public including protesters.
In early June, the Bevin administration limited protesters from entering the Capitol to only two at a time.
The Poor People's Campaign was protesting poverty and systemic racism in cities across the country. They were eventually allowed into the Capitol.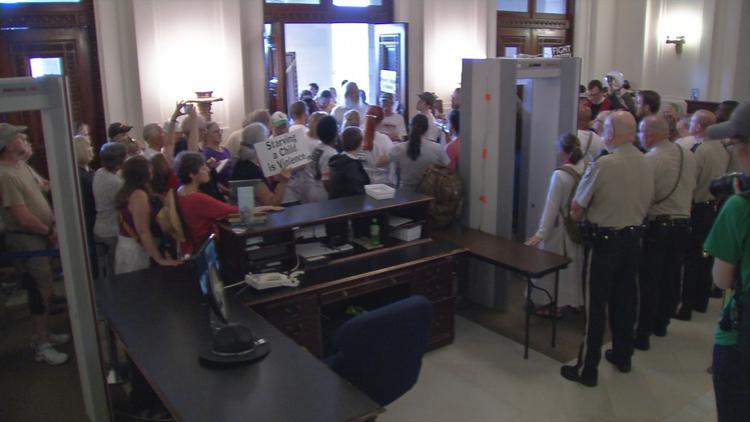 Then, in early July, Attorney General Andy Beshear said that the limitation policy violated state law. Beshear confirmed that ruling Thursday and said protesters have a right to be in the Capitol and other state properties without being blocked.
Copyright 2019 WDRB Media. All Rights Reserved.