LOUISVILLE, Ky. (WDRB) -- As colder weather approaches, the memorial for Breonna Taylor in Jefferson Square Park will soon have a permanent home at the Roots 101 African American Museum on Main Street in downtown Louisville. 
The memorial, which for months has served as the epicenter of ongoing racial justice demonstrations sparked by Taylor's death, will be moved to the museum at 4 p.m. Nov. 7, according to a Facebook post from Shameka Parrish-Wright, co-chair of the Kentucky Alliance Against Racist and Political Repression. 
Demonstrators will pick up individual pieces of the memorial and march them to the museum to be rebuilt, Parrish-Wright said during a news conference Sunday, which was livestreamed from the Taylor memorial by independent journalist Tara Bassett and shared to the Kentucky Alliance's Facebook page. 
Roots 101 shared the announcement of its newest addition in a Facebook post, saying, "We're more than a museum!!" 
Taylor, a 26-year-old Black woman, was shot six times and killed in March by white Louisville Metro Police officers serving a search warrant at her apartment near Pleasure Ridge Park. None of the officers who fired into the apartment were charged in connection to her death. 
Taylor's mother, Tamika Palmer, supports moving the memorial to a permanent home, Parrish-Wright said. 
"We want to be realistic about the weather and the conditions," Parrish-Wright said. "... Breonna will be able to rest with her ancestors, with our ancestors."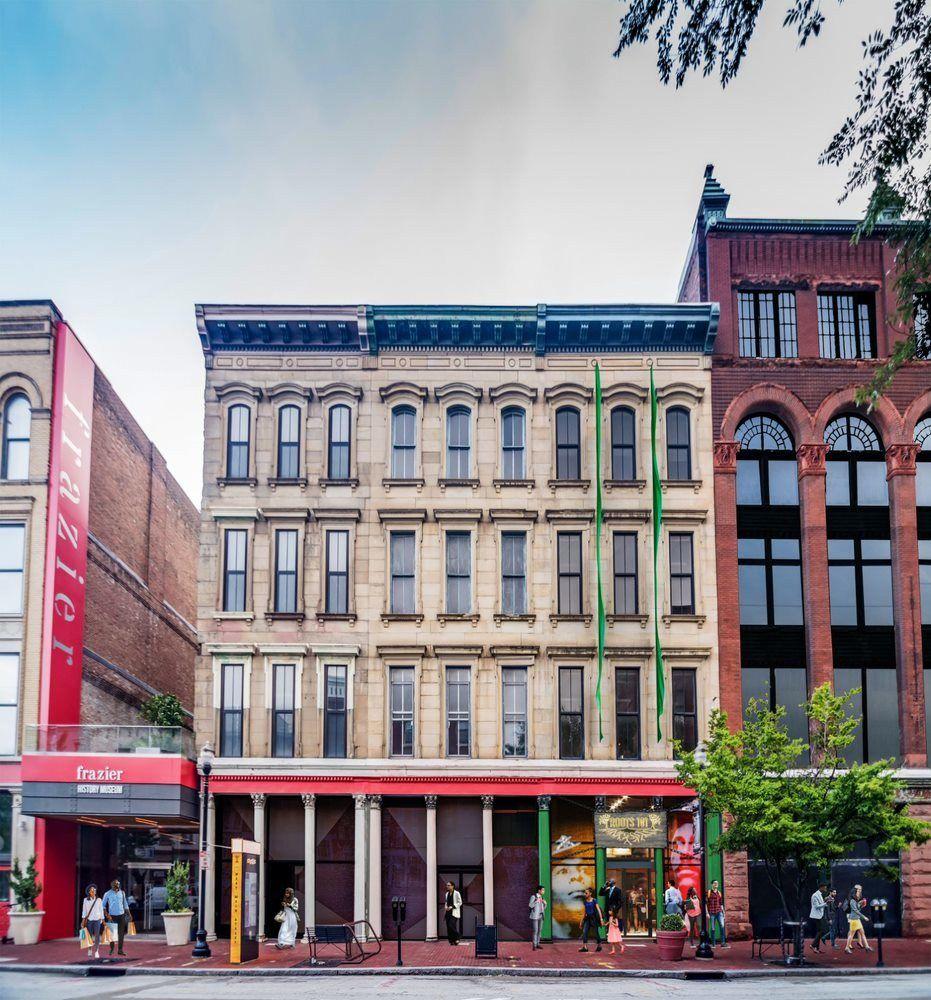 Located at 819 W. Main St., Roots 101 is "dedicated to tell the story of the African-American journey from Africa and all ports in between," according to its website. 
"I think what they should feel is the pride of the history but also the warts of the history," museum founder Lamont Collins told WDRB News in 2019. "And you can't heal a wart, or you can't heal a scab, until you allow it to breathe."
Parrish-Wright said protest organizers and demonstrators who have tended to Taylor's memorial since it took shape at the square in May will be able to visit it at the museum. She also hopes that Roots 101 housing the memorial will generate interest in one of Museum Row's newest offerings. 
"Mr. Lamont Collins is amazing; he is so supportive," Parrish-Wright said. "When I called him with the idea, I woke up and I was just like, 'We gotta think about next steps; we gotta think about what we're gonna do.' I immediately messaged him, and he said, 'Oh my god, I was thinking the same thing.'
"The same faces you see here will be there."
Related Stories: 
Copyright 2020 WDRB Media. All Rights Reserved.