LOUISVILLE, Ky. (WDRB) -- The brewery that moved into the former Kroger on Second Street in Old Louisville is hoping to host its soft opening in the coming weeks.
Noble Funk Brewery began remodeling the former grocery store space now called 'The 922' with more than 28,000 square feet earlier this year.
The cavernous venue with exposed ceilings is an open space divided into particular sections. The bar area that includes the draft tower looks into the brewery operation. The pizza oven and dining area is to the right of the front entrance.
The spacious outdoor area can potentially be used for seating or events.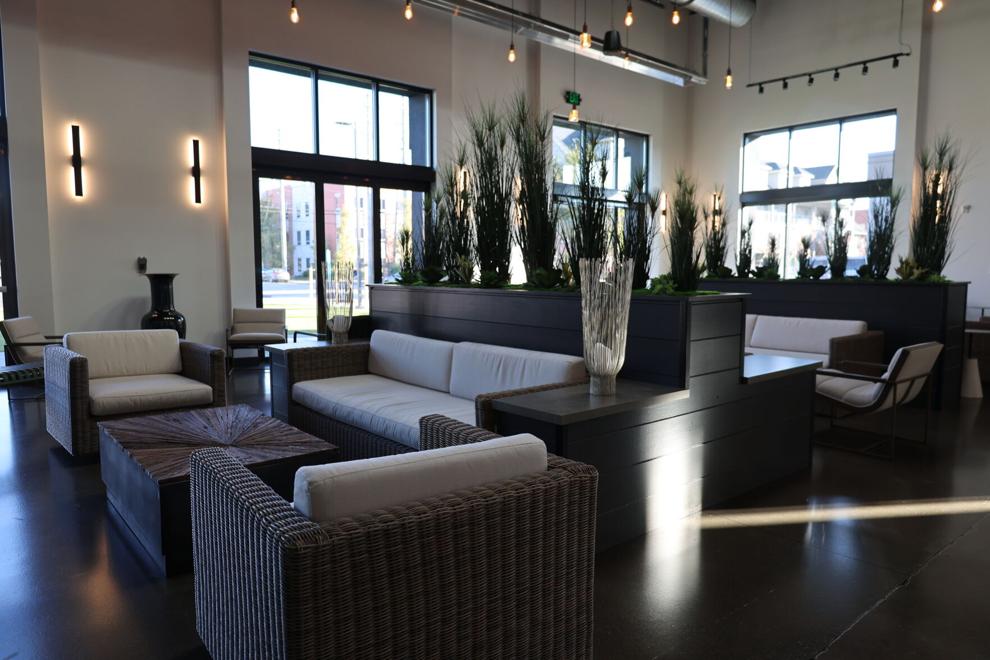 Dominique Shrader, co-owner, says the brewery system for Noble Funk Brewing Company has taken longer than expected to become fully operational, but that hasn't stopped the space from being used for private functions. The Urban Bourbon concert tour performed at the venue on Oct. 31.
"We're having some meetings in here so we can show off the space and get exposure, and our chefs are practicing," Shrader said.
The draft tower is up. It has 24 taps on it, which will feature beer by Noble Funk Brewing Company. There will also be Kentucky Kombucha on tap.
Originally from Louisville, Shrader and her husband, Johnathan -- the head brewer -- had planned to return to their hometown to open a brewery while living in Florida.
Initially the couple looked at a building on Third Street in Old Louisville, but with limited space and structural renovations needed, they passed on that site.
Spalding University bought the grocery store building after Kroger closed in 2017, but it remained empty. Two years later, Domino Partners LLC, Shrader's mother's company, purchased the building.
"The idea was to really create a space that wasn't only just the brewery and a bar, but also had some food and potential for events," Shrader said. "Different things that we could offer the students to come here, as well as the community and the surrounding community where people can come in and enjoy the space."
The choice of area was done purposefully. Domino Partners LLC has developed numerous properties in Old Louisville for small businesses, according to Shrader.
The brewery adds a new option for the neighborhood.
"It's an iconic location, it's very visible," Shrader said. "We've always loved Old Louisville and the cultural feel of older houses and the community there. We wanted to put something that could offer some more resources and spaces for folks because there's not a ton of restaurants around here."
While there were thoughts of using a space like Logan Street Market, they opted to stick with where their expertise lies.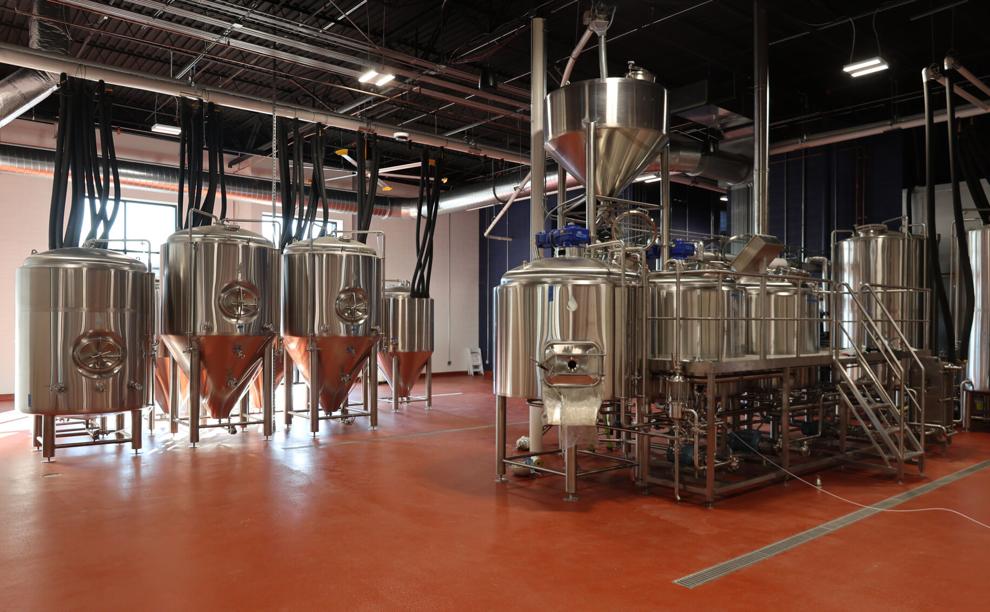 "We decided to go with what we knew we wanted to do," Shrader said. "The brewery is sort of the centerpiece, and then we decided to put in pizza because it's a good counterpart to beer and it's an approachable concept that can be versatile."
Along with the pizza oven near the front of the venue, the space also has room for pop-up chefs with a kitchen in the back that can be used for dinners and events.
Although the space is bigger than Shrader admittedly anticipated, it's going to be used for a variety of things. With an occupancy of over 550, there's areas for meetings and private parties, along with spots that students can use for studying, with Wi-Fi offered.
A coffee shop could potentially be added in the near future. A drive-thru window has already been installed.
"We do want to incorporate coffee in some way," Shrader said.
Noble Funk Brewing Company does have plans to distribute, but a timeline for a rollout hasn't been established yet.
"Hopefully one day we'll be able to get a canning line in here and actually package," Shrader said.
Shrader says a soft opening is targeted for the end of November, and she hopes an official grand opening can happen sometime in December.
Related Stories:
Copyright 2021 WDRB Media. All Rights Reserved.