LOUISVILLE, Ky. (WDRB) -- People who live along the Preston Highway corridor had a chance to ask questions about the future plans for the area on Thursday.
Louisville's Office of Advanced Planning and Sustainability scheduled three opportunities on Thursday for people to talk to the team behind the expansion plans, as well as look at proposed renderings and provide their feedback.
"We're at the point now where we've gotten thousands of points of engagement and we've taken all the ideas we've heard and put them into feasible concepts," said Michael King, director of the Office of Advanced Planning and Sustainability for Louisville Metro.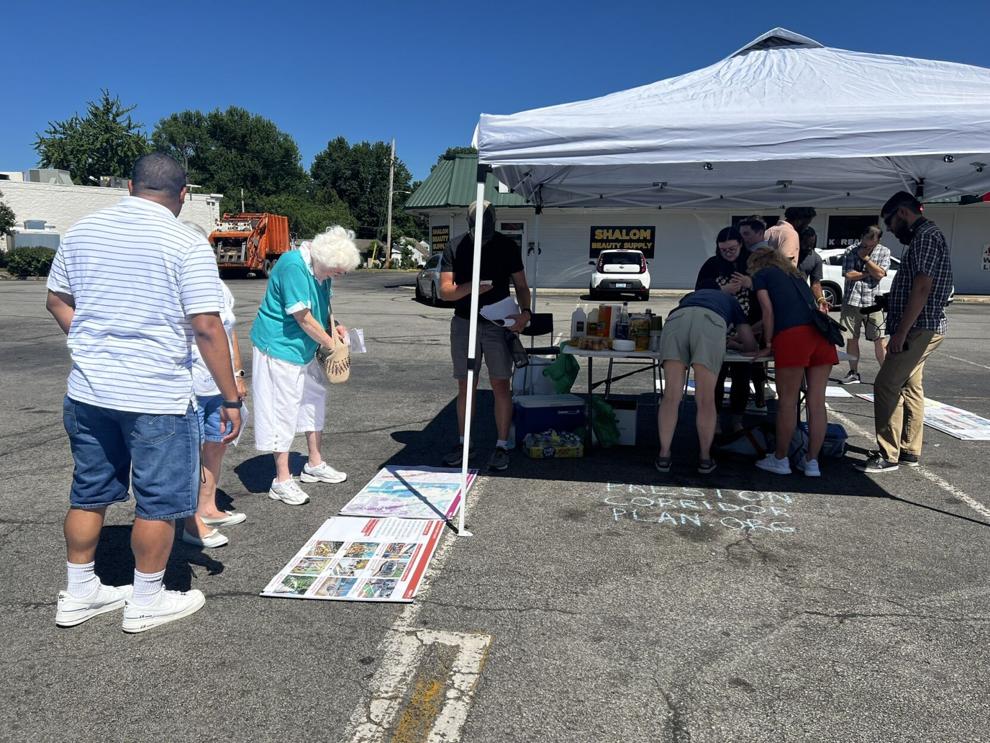 The proposed plan is said to utilize CHASE principles, with "CHASE" being an acronym for Connected, Healthy, Authentic, Sustainable and Equitable.
King says community engagement is crucial to the successful implementation of the plan. 
"Preston's such a long and diverse corridor, it touches so many different neighborhoods that we have to think sort of the authenticity of each neighborhood and what's really critical," said King. "It can't be a one size fits all approach."
Proponents of the plan say that it will prioritize "people-first transportation, land use and economic development" for Preston Highway, which stretches from River Road downtown to the southern edge of Jefferson County.
King says one of the biggest points of feedback they've heard is about improving transportation throughout the corridor. The city official says planners are working closely with TARC to establish a route that would better connect people from downtown to the outer loop.
Under the new designs, car lanes would be reduced from 12 feet to 10 feet in order to create bus only lanes along with bike lanes in some areas. 
Joyce Freadreacea has lived in the area for 61 years and describes the corridor as "wild and woolly." She is open to the creation of bus lanes but thinks reducing car lane sizes could be hazardous. 
"People are so anxious and in such a hurry. They cut in and they cut out," said Freadreacea. "The big semis take up such a big area. I mean you can look at it, one will go from this yellow line, all the way over to the end of the road and I keep thinking how can you take two feet off of that?"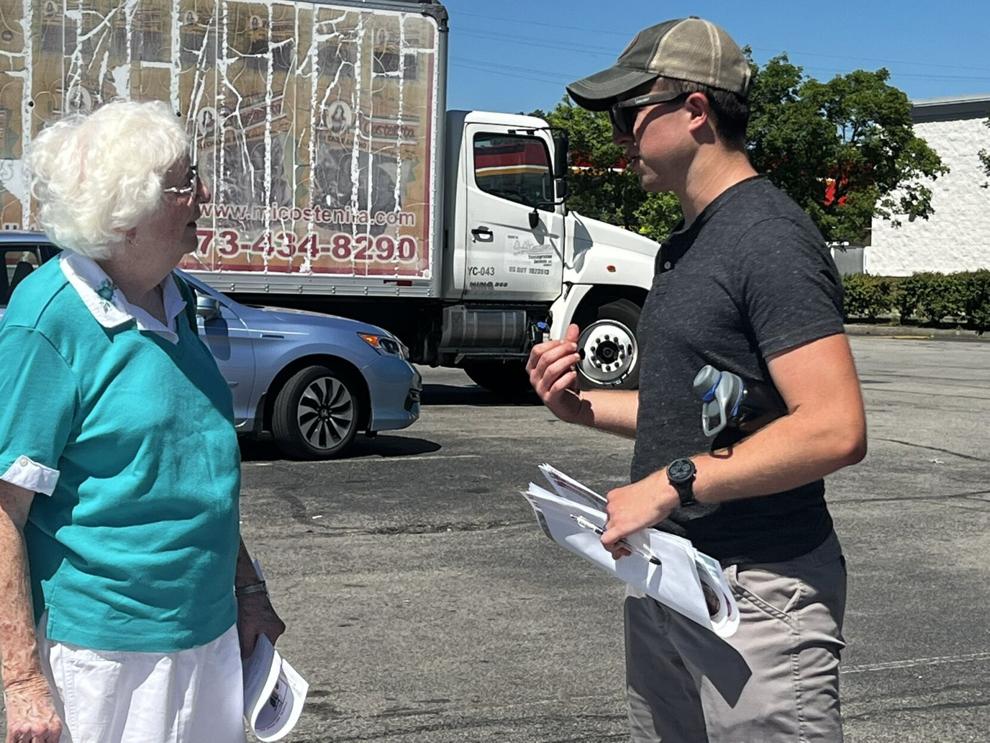 Freadreacea and nearby resident Joyce Matthews are both also concerned with speeding and traffic hazards.
"We need a signal at Lynnview so bad on Preston. It's really hard to get out because of the traffic and because of the speeding," said Matthews. 
In order to make the turn, Matthews says many try detouring through a nearby neighborhood but now that route has become congested as well. 
Matthews also expressed concerns over the need for more law enforcement monitoring crime in the area and for repaving on the southern section of Preston Highway. 
Both women said they were glad to see the city seeking public input and looking for ways to make the area safer. 
"We're so thrilled that they're here that the city is looking at this area," said Matthews. "It's wonderful they're focusing on us now."
Freadreacea says it was her first time hearing more about the plans and was eager to share what she learned with her neighbors who aren't able to attend the meetings.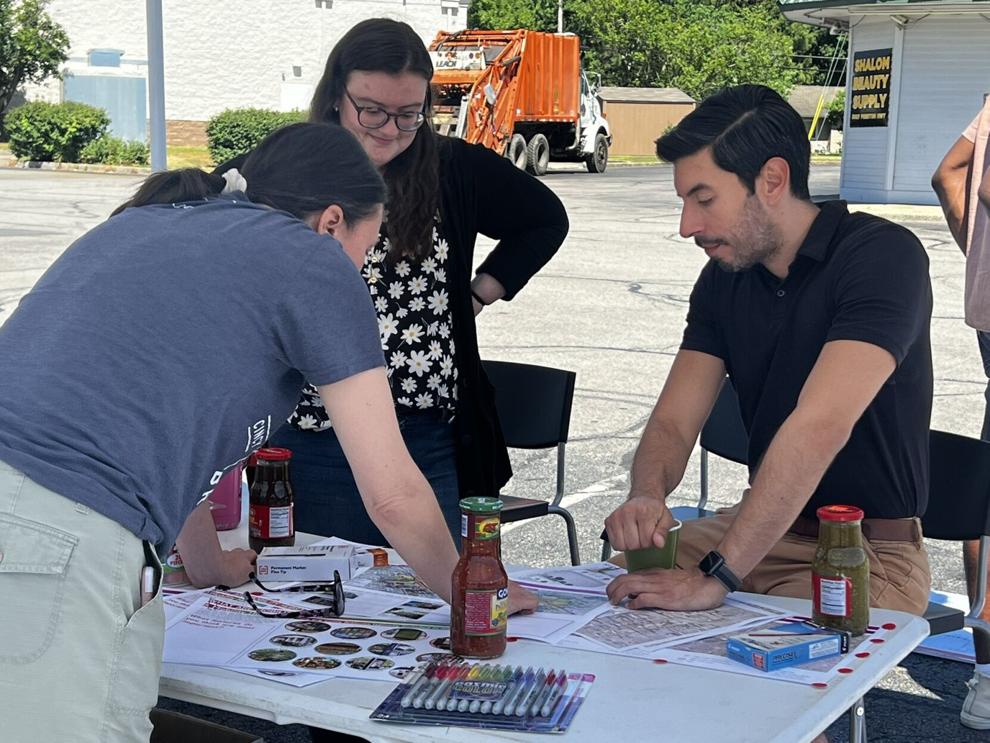 "My family grew up here, my dear friends are here. I just love people and I would not want someone getting hurt because they had made a change that was not quite perfect," Freadreacea said.
The three opportunities for public input are scheduled for the following times and locations on Thursday:
8 a.m. to 10 a.m. at the Norton Health Campus at the intersection of East Chestnut Street and South Preston Streets.
11 a.m. to 1 p.m. at the Lynnview Shopping Center at 5005 Preston Highway.
5 p.m. to 7:30 p.m. at the South Central Regional Library at 7300 Jefferson Boulevard.
Engineering firm WSP is the lead consultant on the project. Representatives of both WSP and Louisville's Office of Advance Planning and Sustainability will be on-hand to answer questions. 
For more information on the project, click here.
Copyright 2022 by WDRB Media. All rights reserved.