LOUISVILLE, Ky. (WDRB) -- A Shelby County distillery has launched a new bourbon that has been nearly six years in the making.
Jeptha Creed released its new "Straight Bourbon" in early May.
Unlike regular bourbon, Jeptha Creed Straight Bourbon uses grain instead of corn. The Nethery family, which runs Jeptha Creed, made the decision to change the ingredients after wild animals kept eating the distillery's corn.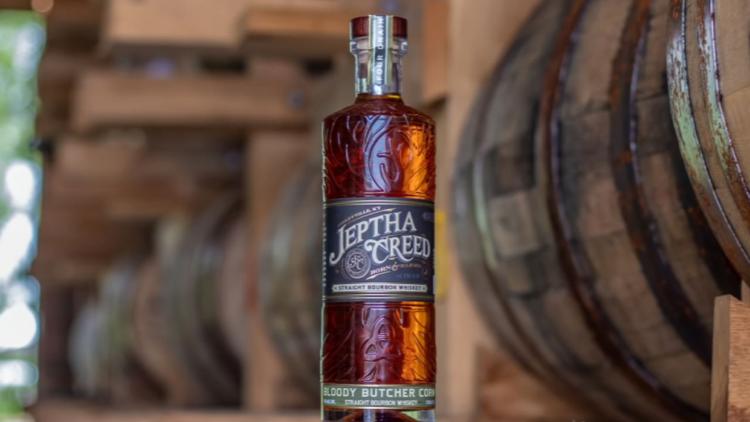 Currently, you can only buy the Straight 4-Grain Bourbon in stores around Kentucky. The bourbon, which will cost about $50, will be released in Tennessee and Indiana markets during summer 2019. 
Copyright 2019 WDRB Media. All Rights Reserved.