LOUISVILLE, Ky. (WDRB) -- The snow might not be everyone's cup of cocoa. For those not wanting to or able to clear the snow around their homes, an app will help connect residents to local snow-removal professionals.
The free app called GreenPal was created in 2012 to help homeowners find pre-screened landscapers near where they live. The company is based out of Nashville, but it now has vendors and customers across the country.
"GreenPal started out as basically the Uber for lawn care," said Gene Caballero, the app's co-founder. "We are fortunate we're able to provide a service that can connect people that can do it to the people that don't want to do it."
Caballero said the app expanded to include snow removal after many of the lawncare pros using it suggested providing the service during the offseason. Around 80-90 landscaping vendors in the Louisville area are currently hooked up with the app.
"All you have to do is enter in the address of the property that they want serviced, and what that does is alerts all the pre-screened vendors in the area that there's a property up for bid," Caballero said.
Once vendors see a request, they send back bids and residents can pick which one to hire.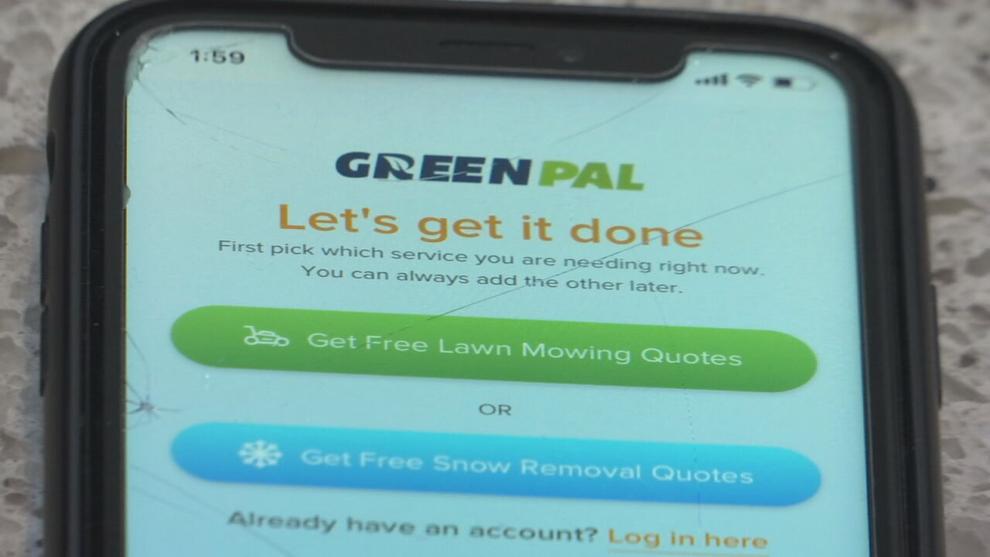 "Whether it's the driveway, the back patio or just a walkway, people can specify their request," Caballero said. "And whether you want the cheapest or someone who has hundreds of reviews, which might be a little more expensive – the homeowner has the power to choose who they want to work with."
The app will show ratings, reviews and prices. Depending on the size of the area and how much snow has accumulated, Caballero said prices for a job could range between $30 and $80.
Vendors are screened before they're put into circulation on the app. Caballero said each landscaping professional passes an application process, must be at least 18 years old, has commercial grade equipment, has a valid social security number, has a valid bank account and has pictures of previous work.
You can download the GreenPal app from the app store or sign up on the company's website.
If GreenPal does not provide services in your area, another app called Lawn Love also connects homeowners with landscaping and snow removal professionals. To see if Lawn Love is active where you live, check the company's website.
Copyright 2021 WDRB Media. All Rights Reserved.