NEW ALBANY, Ind. (WDRB) -- One of the biggest festivals in Indiana will be seeing some changes this year.
Nearly 500,000 people will be filling the streets during the nine-day Harvest Homecoming festival, but festival organizers are trying to make things run smoother based on years past and construction in the area.
"We wanted to do more food, so this year, we have the space in front," said Roger Baylor, the beer manager of Pints and Union in downtown New Albany.
Festival organizers encouraged more brick and mortar businesses to rent the spaces in front of their stores this year instead of farther down the street.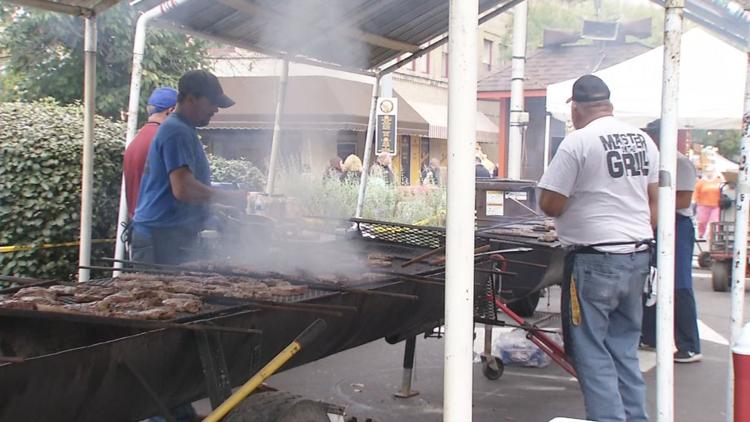 "For them to see that we are meeting them out on the street I think is very important for the outreach," Baylor said.
Paula Wimsatt, who owns Wimsatt Soap Company and last year rented a vendor position, has since opened her own store located in the festival area. She is hoping the move will pay off.
"[Visitors are] not just coming to walk around to get corn dogs," she said. "They get those, too, and donuts, but they also shop. So a lot of us depend on that."
Another change this year are wider medians on Market Street. The area recently went through a renovation adding new lighting a benches. However, wider medians means narrower streets for vendors and pedestrians at the festival.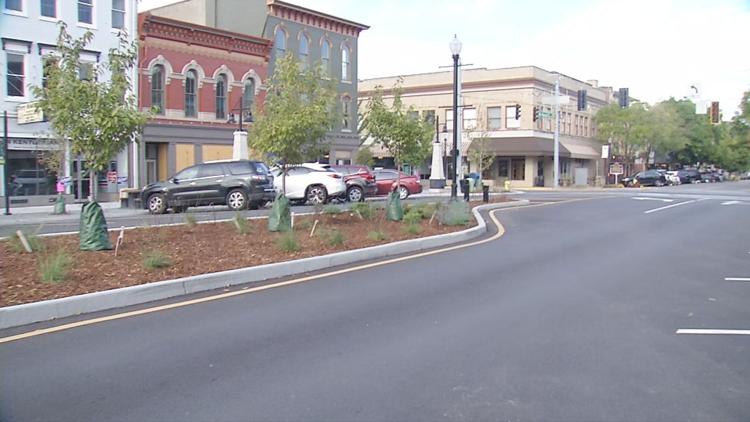 "That is a change for us," Festival President Art Neimeier said. "[We] had to move some booths around, kind of stretch things out a little bit down Bank Street."
In total, the nine-day festival brings in $7-8 million locally, but not all businesses see a financial boost.
"Economically, it's a break-even for us," said James Corbin, director of operations for Brooklyn and the Butcher, a restaurant in the heart of downtown New Albany. "We lose the dine-in crowd, but we pick up a lot of the street crowd."
Business owners said there's one thing there's never enough of: parking. Niemeier said that's something they are looking into the next couple of years as the festival grows. This year, they are offering shuttles for those going to certain new ticketed events. Also, more bathrooms have been added.
Baylor hopes having his restaurant's typical indoor space, and now outdoor will be something he can do for years to come.
"If you can just make a few friends every day in a business like ours, that is a good thing" he said. "This is a chance to make many more good friends every day, so I think it works out pretty well for all of us."
The Harvest Homecoming Booth Days starts Thursday and runs through Sunday. For more information and times, click here.
Copyright 2019 WDRB Media. All Rights Reserved.