LOUISVILLE, Ky. (WDRB) -- Mental health experts say it can be stressful for kids going back to school full-time during the pandemic.
"We can expect some children to face some anxiety," said Dr. Eloise Weeks, a child psychologist and director of behavioral health for Anthem Medicaid who cites a 30% increase in children reporting unhappiness since the pandemic started.
"There are children who are going to have some worries about contracting the virus," she said.
That's why talking to your child is key, she said, suggesting to reassure your child that you're doing everything you can to be safe and taking advice from medical experts.
For students at JCPS, they'll be required to wear a mask, in which case a routine before school starts could be helpful.
"Practicing wearing a mask, as long as you can throughout the day, can help lessen the anxiety or concerns children can have regarding mask wearing," said Weeks.
Students may also face different opinions about the pandemic. Weeks said that's an opportunity for parents to teach kids a lesson.
"Teaching children not to be judgmental, teaching them to be tolerant, teaching them they can still remain friends with the person that has a different belief system can help them," she said.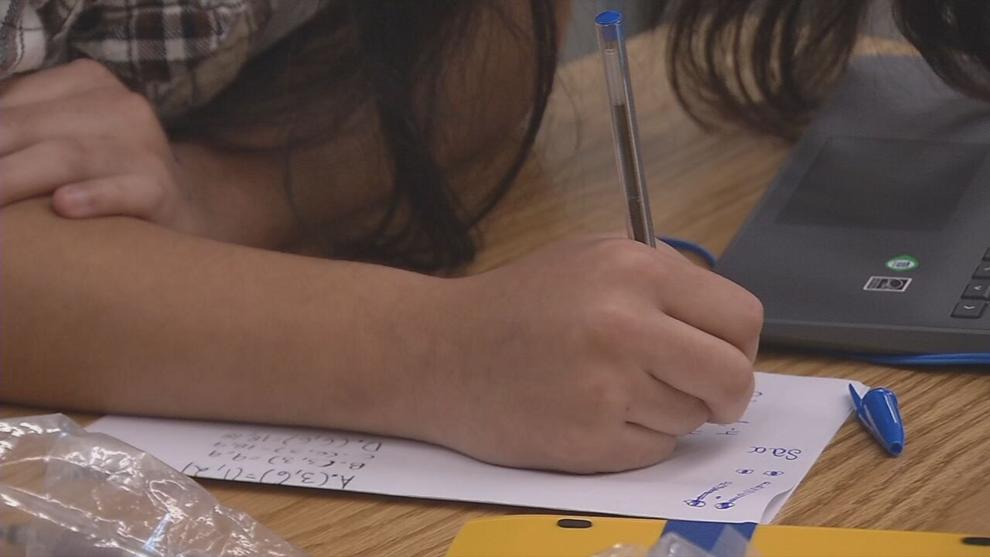 Kids may not tell parents they're struggling — but they could show it. Younger ones could be afraid to go to school, or say they feel sick.
"If you notice changes in their sleep or appetites, those are signs there may be something else going on," said Weeks, adding that older kids may become withdrawn from their friends, lose interest in hobbies, or act out.
Weeks said parents shouldn't hesitate to call a family doctor or school counselor for help. She urges using emergency services for any child experiencing thoughts of suicide.
The National Suicide Prevention Lifeline is available 24 hours a day at 1-800-273-8255.
Copyright 2021 WDRB Media. All rights Reserved.