LOUISVILLE, Ky. (WDRB) -- Dozens of community members came together Friday afternoon in the Russell neighborhood for a block party in honor of Juneteenth. 
The block party, held by New Directions Housing Corporation, included free food, vendors, community resource information, face-painting and events for kids, as well as a panel discussion on Black fatherhood.
"This is our very first Juneteenth celebration with our residents," said Jasmin Meaux, director of Resident Programs for New Directions.
The block party is something New Directions plans to host every year. New Directions is Louisville's largest affordable housing nonprofit. Its mission is to develop and maintain affordable housing and vital communities in partnership with neighborhoods and other stakeholders, while empowering residents to lead self-sufficient, meaningful lives.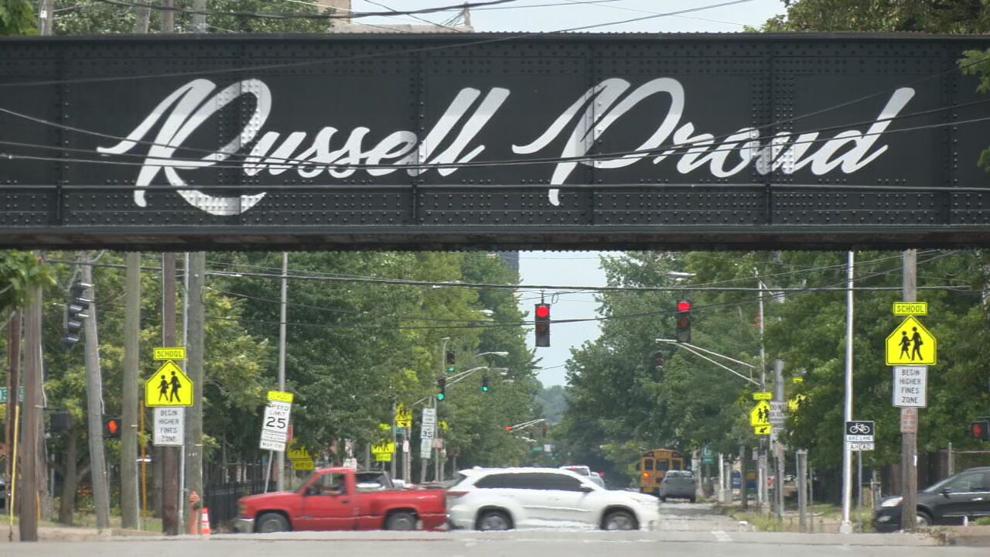 "They really helped me get back on my feet, basically, and start a new life and start fresh," said Robyn Milan, who moved to the Russell neighborhood last month and took part in Friday's block party after seeing flyers posted for the event. 
"It's a lot of violence and everything going on in the world, so seeing everybody come together and do something for the kids and families, it's really good. It's great, actually."
This block party is one of several steps bringing the community together in recent years. Since 2015, Vision Russell Choice Neighborhood Initiative has helped grow the area through grants and projects.
"We've also tried to create things that make Russell a destination neighborhood and a neighborhood of choice for the people that want to live here," said John Hawkins, a special activities project manager for Louisville Metro's Housing Authority. 
Hawkins has also served on a Vision Russell team. He said things from housing improvements to street-scape projects, public artwork, stylized bus stops, free public WiFi and small business support have all been part of the plan. 
Data shows the Russell neighborhood has seen three criminal homicides in 2022, out of the city's 76 total. This shows a more positive trend from past years that have seen much higher numbers.
Up next, Hawkins said there will be a 4,500-square-foot expansion and rehabilitation of the Historic Baxter Community beginning later this summer. He also said there is a 7.5-acre park coming to the corner of 13th street and Muhammad Ali Bouleavrd. 
"(Russell is) a very helping and caring and living community," Milan said. "Everybody tries to come together and be a team."
Copyright 2022 WDRB Media. All Rights Reserved.