LOUISVILLE, Ky. (WDRB) -- Even from a young age, basketball was more than just a sport for Brycen Doughty. 
His father, Marty, said he started coaching Brycen at the age of 5 and realized his son's true talents around the age of 8. 
"Basketball is home, you know?" Marty Doughty said. "It's me and him."
With multiple AAU championship titles, Marty Doughty said his 15-year-old son dreams of playing at the University of Louisville. 
As an eighth-grader, Brycen made the junior varsity team at Eastern High School and made varsity as a freshman last year.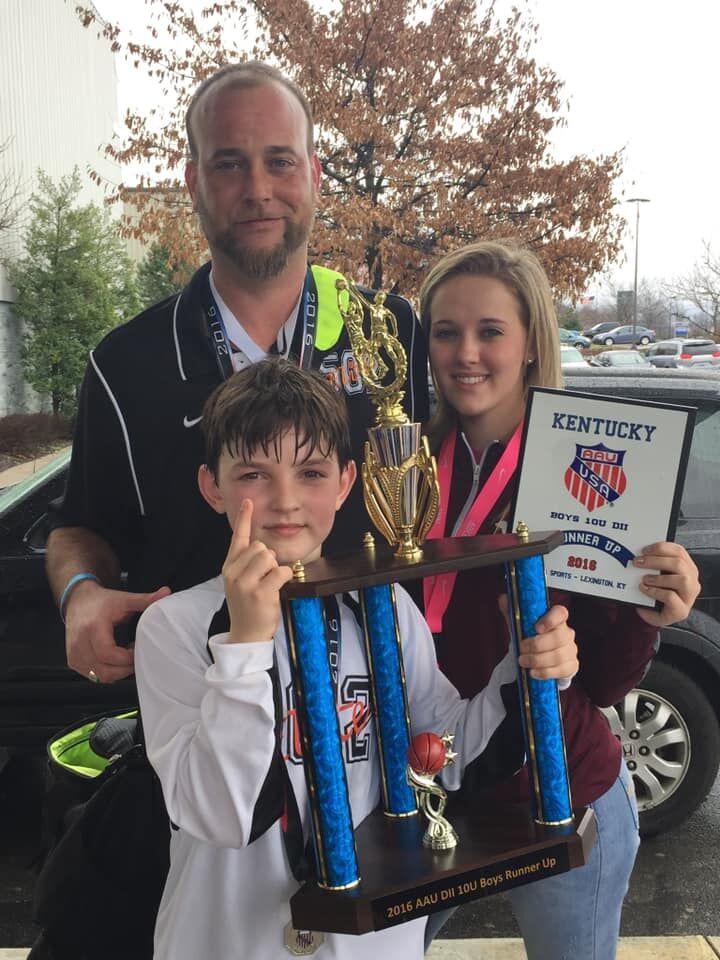 "Brycen is just one of those kids that makes you excited to show up to the gym every single day and coach," said Aaron Mathews, Bryce's high school coach. "He's probably one of, if not, the most coachable kids that we have on the team."
Now as a 6-foot-3-inch sophomore, Brycen was ready to take on another season on the court until he got a life-changing diagnosis two weeks ago when he went to see a doctor for what he thought were growing pains.
"It was a constant pain that he couldn't get rid of, so we knew something was wrong," Marty Doughty said. "He did call us back immediately and let us know there was a large tumor."
Marty Doughty said his son's doctors informed him there was a 5-inch tumor on his femur that they believe is osteosarcoma. He said they learned Tuesday the cancer had spread to Brycen's lungs.
"It's tough," Marty Doughty said. "I mean, he is my best friend, that's for sure. He's a good kid. He's done everything right. He's an awesome friend. He's an awesome teammate. He's a great student."
Even with the diagnosis, Marty Doughty said Brycen has kept his spirits up and remained positive.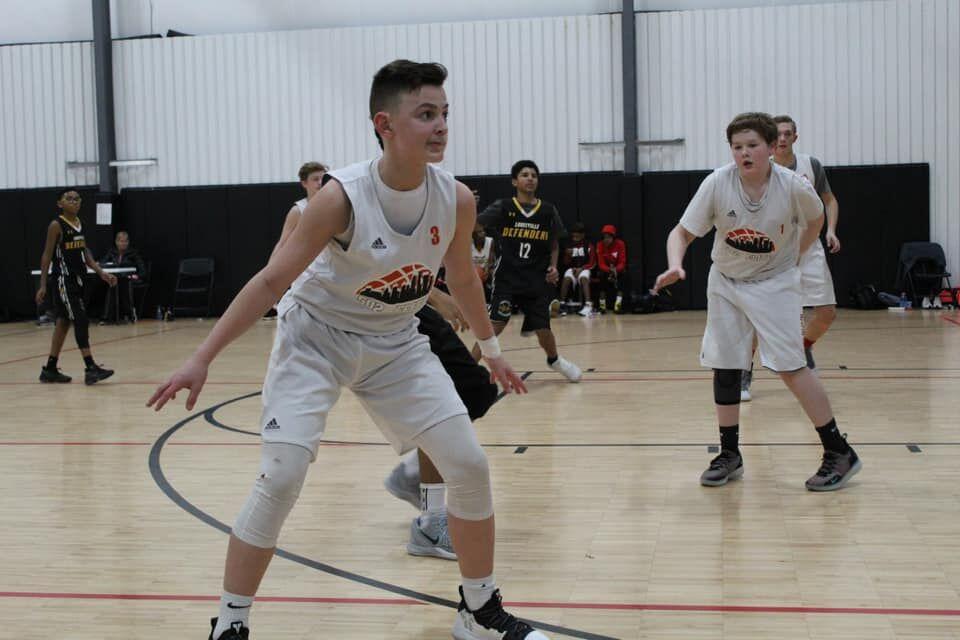 "He knows this is an opponent that we're gonna have to fight and he's done that his whole life," Marty Doughty said. "He's not scared to get in there and battle. He's doing a lot better with this than we are."
To support the leader who always pushed his teammates to do better, Mathews started a fundraiser. In less than 24 hours, the community has raised over $19,000 for Brycen.
To support Brycen's battle, click here to donate. 
"He's not a kid that's just an Eastern kid," Mathews said. "He's a Louisville, Kentucky, kid that I think the whole city can get behind and let him know that he's not fighting this alone. It shows that there's still great people in this world that are still willing to lend a hand."
As more money continues to be donated, the athlete's impact is still being felt on the team, even when he's off the court. 
"We have a team motto for the past couple years, and it's 'All-in,'" Mathews said. "We say it after every timeout. We say it after every practice. We say it after every game. 'All-in' just means all 15 or all 18 guys have to be all-in toward the same goal. As of a couple weeks ago, we actually started changing the motto, and when we break down huddles it's, '1,2,3 Doughty.' That just shows how much he means to the team, how much he means to the coaches."
Other area teams are also posting videos to support Brycen on social media including the Atherton High School basketball team. 
Marty Doughty said Brycen is recovering after having a biopsy Tuesday and was able to speak with some of his teammates while he was recovering.
"His spirits are high," Marty Doughty said. "The guys texted him last night. To see him actually smiling a couple of times, chuckling, that was awesome."
As Brycen stays focused and determined, his father said the family is asking for prayers as the athlete gears up for the matchup of a lifetime. 
Copyright 2021 WDRB Media. All Rights Reserved.