MADISON, Ind. (WDRB) -- After more than two years of construction, the revamped and improved stretch of road from downtown Madison to the Milton-Madison bridge is complete.
The $9.5 million project was first introduced in 2017, but construction did not begin until April 2019. 
The intersection just past the Milton-Madison Bridge was widened to bring Highway 56 into the mix. A four-way intersection with stoplights was installed to help traffic flow in what was a clustered area.
"This is about tourism, quality of life, infrastructure, safety all wrapped into one," Madison Mayor Bob Courtney said. "Now that they can really see what everyone was designing five years ago, they love it."
Courtney said the Indiana Department of Transportation finished striping the roadway in the past few weeks. 
The area now includes walking paths and green space. It also creates an easier path for drivers that avoids sending them through a neighborhood before reaching downtown Madison.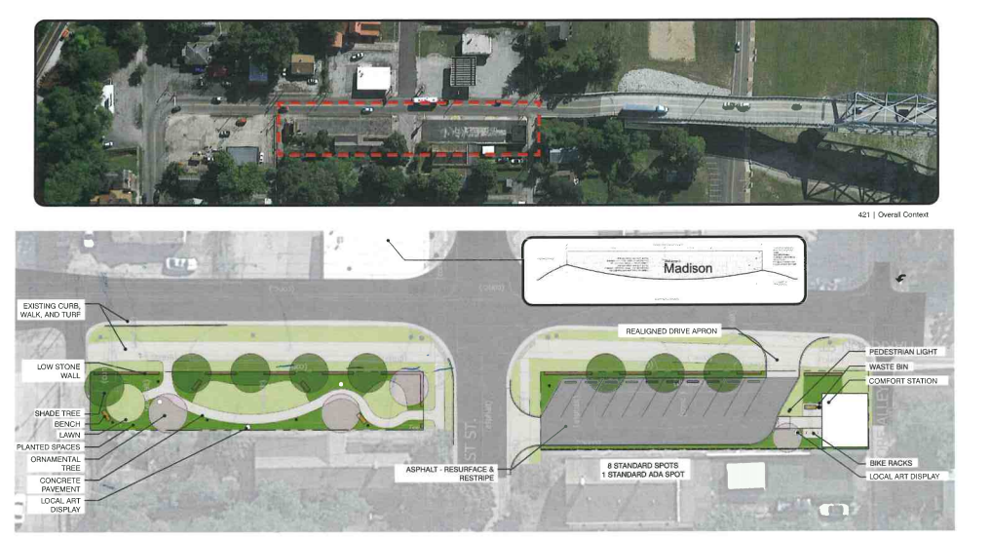 The city has already purchased two plots on land on the western side of the redesigned area. The plan is to turn it into a greenspace and parking area. It will also include a small welcome center with bathrooms.
"It's going to be green space," Courtney said. "It's going to focus on outdoor recreation and quality of life." 
Originally, the project was expected to be completed in August 2020, but various delays due to the the COVID-19 pandemic pushed the timeline back. 
Copyright 2021 WDRB Media. All Rights Reserved.