LOUISVILLE, Ky. (WDRB) -- A curfew on Kentucky's bars and restaurants will be lifted May 28, Gov. Andy Beshear said Monday. 
The curfew — currently a last call of midnight local time and closure at 1 a.m. — will end the same day that capacity will be increased to 75% for indoor and outdoor gatherings of less than 1,000 people and 60% for gatherings of more than 1,000 people. Bar seating will also be permitted again starting May 28, Beshear said Monday. 
"We are going to continue to be loosening these restrictions, but be reasonable," the governor said during a briefing from the state Capitol. "Just because you can doesn't mean you should. Look at your own facilities. Look at the ability for air to move in and out. Look at what your vaccination rates are in your county and what your incidence rates are and try to make good decisions."
Beshear implemented a curfew (10 p.m. last call, 11 p.m. closure) on bars and restaurants in the summer of 2020. On Sept. 15, he pushed the curfew back an hour, asking establishments to do a last call for service at 11 p.m. and close by midnight. In March, the curfew was extended another hour, but some owners said that wasn't late enough. 
"We were hoping to go to at least 2 a.m. for those of us who have licenses," Alan Hincks, the owner of Dundee Tavern in the Highlands, told WDRB News in March.
Beshear announced the end of the curfew Monday after 8,517 more Kentuckians had received at least the first dose of a coronavirus vaccine. In total, more than 1.87 million Kentuckians have received at least their first dose. 
After the governor's briefing, U.S. regulators expanded use of Pfizer's shot to those as young as 12. Shots could begin as soon as a federal vaccine advisory committee issues recommendations for using the two-dose vaccine in 12- to 15-year-olds, expected Wednesday.
Beshear said the state is preparing to administer vaccines to its younger residents. Dr. Steven Stack, Kentucky's public health commissioner, said that includes developing ways for schools to work with vaccine providers. 
"We're really committed to trying to make this as available as possible," Stack said.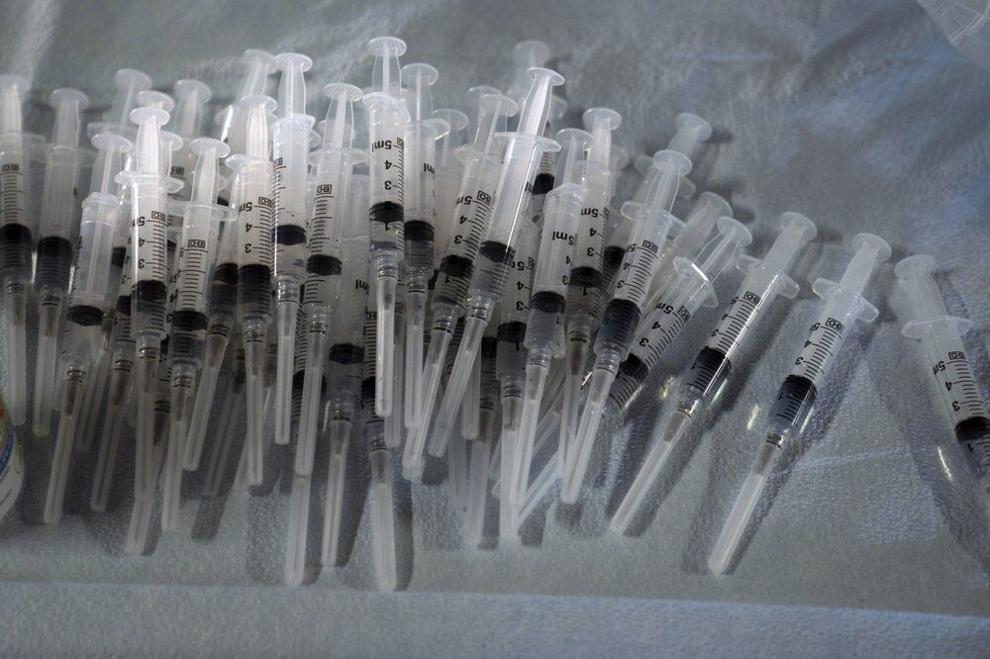 Once the Pfizer vaccine is authorized for those ages 12 through 15, Beshear said he believes the state will be able to "set a timeline for 100% capacity, certainly, in events, venues, businesses, etc. with under 1,000 people.
"What we want to do is give time for this age group to get vaccinated because they are certainly out and about in those types of activities." 
Anyone 16 or older is currently eligible to receive the COVID-19 vaccine in Kentucky. For more information on where you can get vaccinated, click here.
Kentucky reports 167 new COVID-19 cases, 11 deaths 
Health officials on Monday confirmed 167 new COVID-19 cases in Kentucky and 11 more deaths in which the virus was a contributing factor.
"We are not out of the woods, but we are in such a better place than in the late fall and early winter," Beshear said.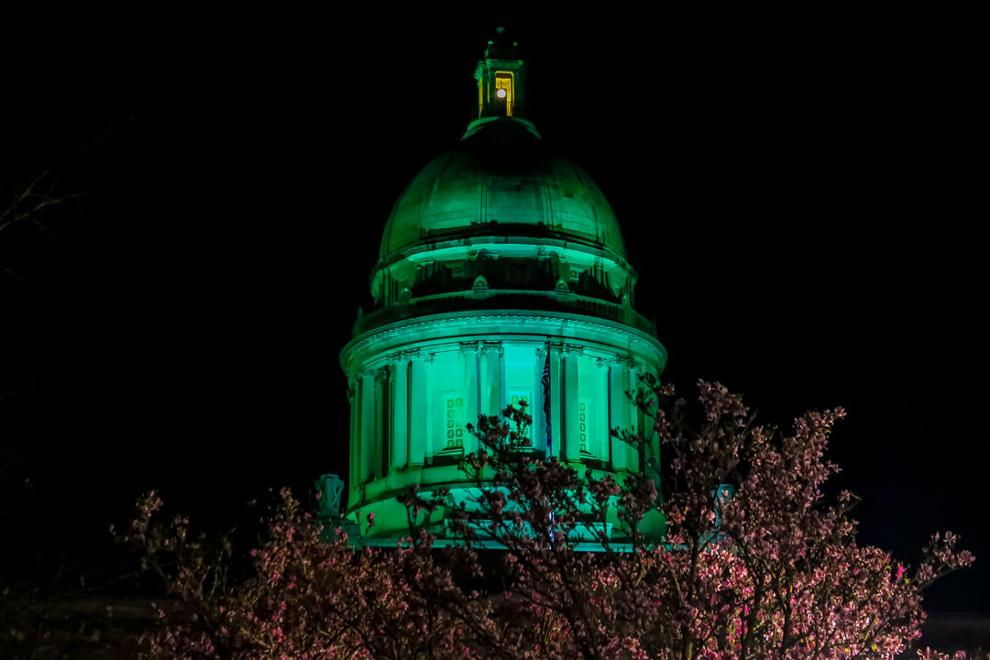 Monday's update brings Kentucky to at least 338,829 confirmed cases of the respiratory disease since it was first reported in the state, according to a report from Kentucky Public Health. Of the deaths reported Monday, two were from the state's ongoing audit of death certificates. 
The coronavirus has been a contributing factor in the deaths of at least 6,597 Kentuckians. Since Feb. 1, 852 of the 857 Kentuckians who died as a result of COVID-19 were unvaccinated, the governor's office said Monday in a news release. 
"We need people to keep getting vaccinated," Beshear said. "It's proven to be incredibly safe. The vaccines have been incredibly effective."
Kentucky's positivity rate, which measures the proportion of COVID-19 tests returning positive, fell slightly from 3.28% on Sunday to 3.25% on Monday. Data show 404 Kentuckians hospitalized with COVID-19 on Monday and 109 patients being treated in intensive care units. More than 50 virus patients were on ventilators.
For most people, COVID-19 causes mild or moderate symptoms that clear up within weeks. The vast majority of people recover. Of the state's confirmed cases reported since March 2020, at least 51,825 have recovered, according to Kentucky Public Health.
But for others, especially older adults and those with existing health problems, the virus can cause severe symptoms and be fatal.
To find a COVID-19 testing location near you, click here.
Related Stories: 
The Associated Press contributed to this report. Copyright 2021 WDRB Media. All Rights Reserved.