LOUISVILLE, Ky. (WDRB) -- On the day Kentucky surpassed 400,000 confirmed cases of COVID-19 since the start of the pandemic, the state's positivity rate dipped below 6% for the first time in nearly four months. 
The rate, which measures the proportion of COVID-19 tests returning positive, dropped from 6.30% on Tuesday to 5.90% on Wednesday, according to a report from Kentucky Public Health. In a news release, Gov. Andy Beshear said the rate is currently at its lowest point since Oct. 27.
"We are getting these vaccines out faster than the federal government can provide them, so there's a lot of hope moving into the future," Beshear said. "We are going to defeat this virus this year, but until then, we've got to protect each other."
Although it has decreased significantly after surpassing 12% in January, Kentucky's rate still remains slightly above the World Health Organization's recommended threshold of 5% or lower for states to reopen.
Health officials confirmed 1,306 new COVID-19 cases Wednesday alongside 51 more deaths in which the virus was a contributing factor. Of the new cases, 173 were reported in Jefferson County, according to Kentucky Public Health.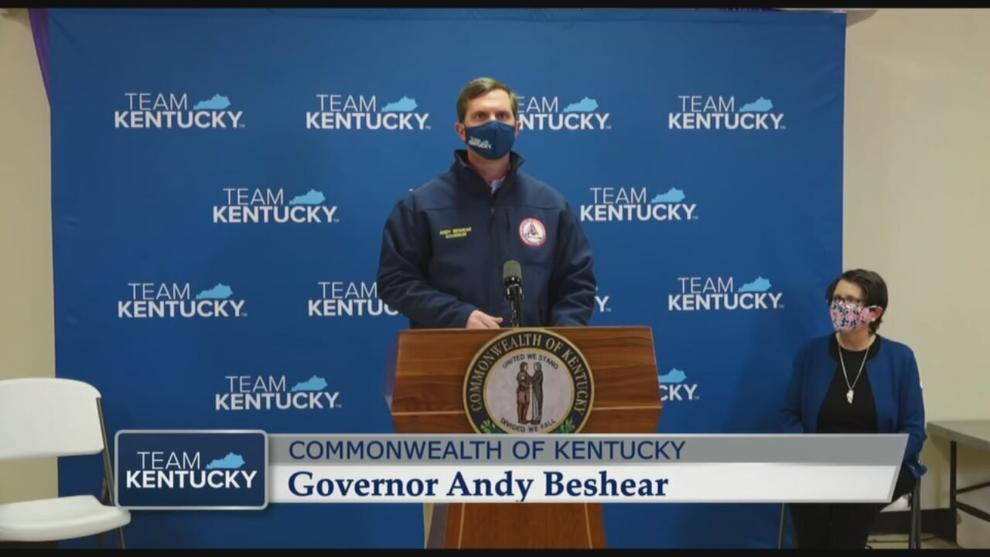 The coronavirus-related deaths announced Wednesday bring Kentucky's death toll to 4,527 since the virus was first reported in the state in March 2020. Among the new victims were three women, a 58-year-old and two 84 year-olds, and three men, ages 62, 75 and 92, from Jefferson County. 
As of Wednesday, 883 Kentuckians were hospitalized with COVID-19, according to health officials, while 228 were being treated for the virus in intensive care units. More than 110 patients were on ventilators. 
Beshear on Wednesday joined members of the Lexington-Fayette County NAACP at a pop-up COVID-19 vaccination clinic to encourage more Black Kentuckians to sign up to receive the vaccine. 
Black residents make up 8.4% of Kentucky's population and 8.5% of the state's virus-related deaths, but only 4.6% of those residents have been vaccinated thus far, according to data from the state. 
"It is critical that the color of your skin or the size of your bank account does not matter in the accessibility of getting this vaccine," Beshear said.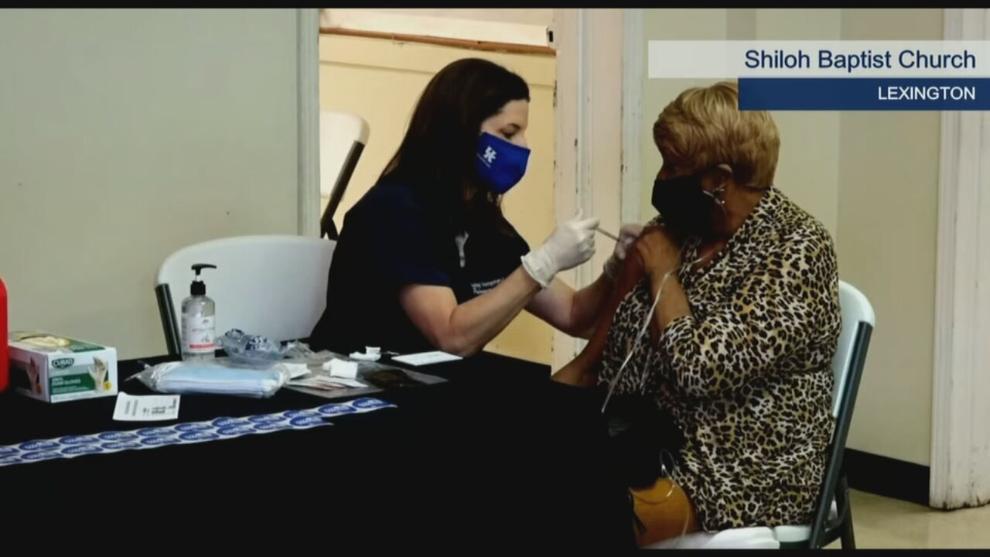 According to the state's vaccination dashboard, 611,550 Kentuckians as of Wednesday had at least received the first dose of the two-shot coronavirus immunization. 
For most people, COVID-19 causes mild or moderate symptoms that clear up within weeks. The vast majority of people recover. Of Kentucky's 400,307 confirmed cases reported since March 2020, at least 47,225 have recovered, according to Kentucky Public Health.
But for others, especially older adults and people with existing health problems, the virus can cause severe symptoms and be fatal.
To find a COVID-19 testing location near you, click here. To find out if you're eligible for a vaccine and for more information on Kentucky's vaccination process, click here.
Copyright 2021 WDRB Media. All Rights Reserved.