LOUISVILLE, Ky. (WDRB) — An emergency relief fund has been created to help Louisville residents, families, businesses and community organizations that have been affected by the novel coronavirus outbreak. 
Louisville Mayor Greg Fischer announced the One Louisville: COVID-19 Response Fund during a Wednesday afternoon news conference. The fund will be managed by the Community Foundation of Louisville and already has collected $3.6 million from donors including Humana, UPS, local philanthropists and the James Graham Brown Foundation.
An initial round of grants is expected to be made in April, according to Fischer's office.
Funds will provide assistance to those who may need help with rent or utilities payments, childcare, transportation, food, pharmaceutical needs and "other support as determined," according to a news release from the mayor's office.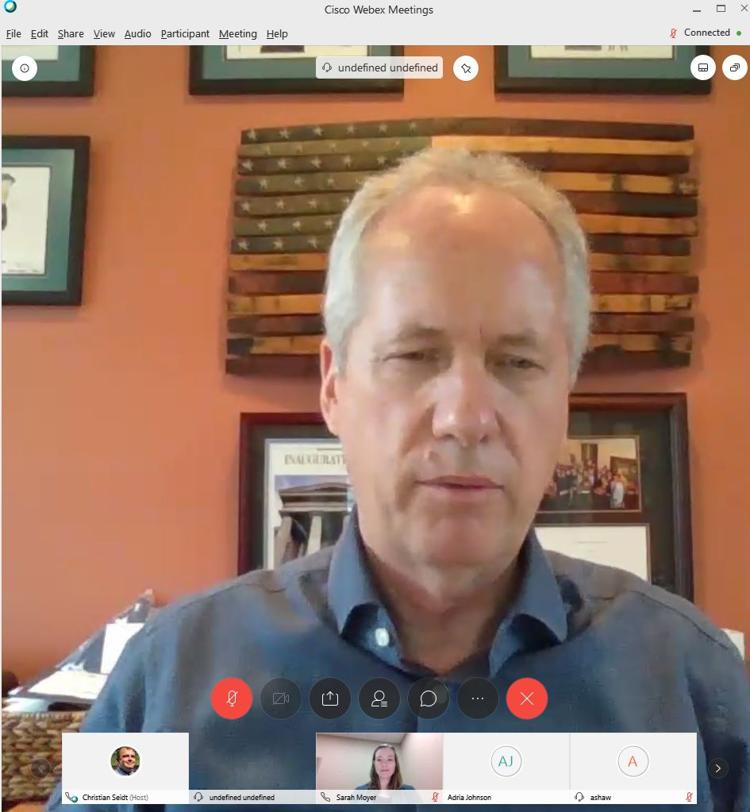 "We know that the necessary response to stem the spread of COVID-19 is creating hardships for so many in our community, especially some of our most vulnerable," Fischer said Wednesday. "This fund is meant to ease that burden somewhat."
Individual households will be eligible for up to $1,000 in emergency funding, according to the mayor's office. Distribution of funds to households will be managed by Louisville Metro Government's Office of Resilience & Community Services. 
To be eligible, individuals must be Jefferson County residents with an income at or below 80% Area Median Income, according to the mayor's office. The AMI for Louisville is $76,400 for a four-person family, according to the U.S. Department of Housing and Urban Development. Individuals must also demonstrate a loss of earned income related to the COVID-19 pandemic due to medical reasons, business closure or layoff or school closures, the mayor's office said.
Households may request support by contacting their nearest Neighborhood Place location, which you can find by clicking here or calling 502-574-5000. Locations will be closed to walk-ins but will have drop boxes in which people can leave the verification documents required to receive assistance. 
"The fund will help struggling families stay in their homes, meet transportation needs, provide food and medicine, and education services for their children," Fischer said.
It's also open to community groups, including but not limited to non-profits that provide meals for the homeless, job training or childcare assistance for working parents.
The Community Foundation of Louisville, in coordination with Metro United Way and fund partners, will oversee funding to community groups, Fischer's office said, and there will be no formal application process for the initial round of funding.
Funding for organizations will "be released on a rolling basis as fundraising continues throughout the outbreak and recovery phases, making it possible to move resources quickly and adapt to evolving needs in subsequent funding phases," according to the news release.
"We're going to keep watching and see what's needed later on," said Mason Rummel, President & CEO of the James Graham Brown Foundation, "but we're here for the long haul."
Organizations seeking funds should click here or call 502-585-4649.
To donate to the fund, click here.
Copyright 2020 WDRB Media. All Rights Reserved.