LOUISVILLE, Ky. (WDRB) -- Darryl Isaac's billboards are all over Kentuckiana, but arguably his best ads will appear during the Super Bowl.
The personal injury attorney known as "The Hammer" gave WDRB News a behind the scenes look at his 2020 Super Bowl commercial airing Sunday between the third and fourth quarter.
Last year, Isaacs said, his ad got about 12 million views on YouTube and Facebook. He's battled zombies, dragons and robots in past years, but this time, The Hammer is going to space.
Isaacs said the commercial took months to plan and four days to shoot with a stunt team in New Orleans.
He says the "viral" ads really work.
"I think a lot of times, when clients contact us, they'll mention certain ads," he said. "So yes, I think it works."
Viewers will see some reoccurring themes from years past, like a horse and always a big check. There's not much of a story behind the horse, though. Isaacs said the first commercial he launched of this size was shot in a barn. There was a horse he liked to feed, and from then on, the production team decided to plant a horse in every commercial going forward.
Isaacs said the goal is to "out-do" the year prior. And for The Hammer in space commercial, the force is strong with this one.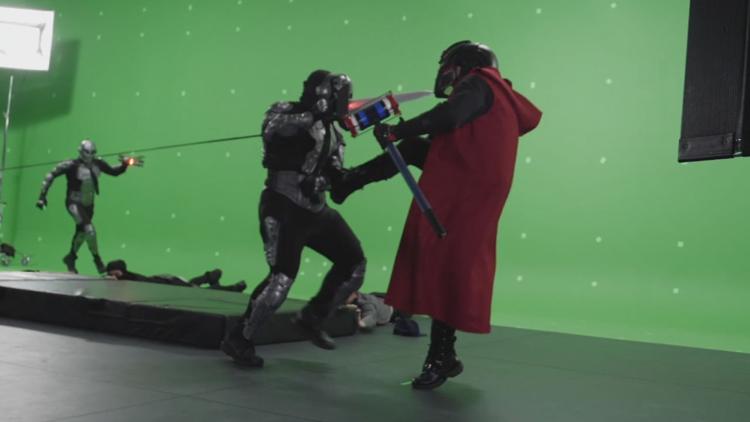 The full commercial will launch on the Isaacs and Isaacs website on at 2 p.m. Friday. There's also a contest to win a drawing to be featured in a future commercial.
Copyright 2020 WDRB Media. All Rights Reserved.