LOUISVILLE, Ky. (WDRB) -- Activists, faith leaders, racial justice protesters and others all had a seat at the table Tuesday, as the U.S. Department of Justice began a series of interviews in its probe of the Louisville Metro Police Department. 
To Pastor Tim Findley, having a seat at that table was important.
"They're taking this very seriously," he said. "They are planning on going very deep into our culture of policing here. They are wanting to uncover if there were any civil rights violations and how many."
Attorney General Merrick Garland on Monday announced the DOJ would launch a sweeping federal investigation of LMPD's policing and practices.
The "pattern or practice" review will target officers' use of force, including against people participating in First Amendment-protected activities. It also aims to determine if the department engages in discriminatory policing or if it makes unconstitutional stops, searches and seizures on patrols and when executing search warrants at private homes.
Findley was one of several groups interviewed and briefed by the Department of Justice on Tuesday at the U.S. Attorney's Office on West Broadway. 
"It seems like this is going to be a very in-depth investigation," Findley said. "Once they start getting into emails, text messages, personnel files, body camera footage, all these different things that many times the public does not have access to, I do believe that there are going to be some tough days ahead."
The DOJ will host another session virtually at 7 p.m. Wednesday. According to a tweet, the entire Louisville community is invited. To register for the Zoom session, click here.
Findley said the probe, according to investigators, will likely take more than a year to complete. He hopes the effort will yield results, bringing more reforms and greater accountability to LMPD. 
Shameka Parrish-Wright and Ashanti Scott, two others interviewed Tuesday, hope so, too. Both are actively involved in Louisville's movement for racial justice.
"I'm hoping this one with the civil we can see systemic change and policy change," said Scott.
Both Parrish-Wright and Scott, along with Ashanti's mother, state Rep. Attica Scott, were arrested in September near the main branch of the Louisville Free Public Library and First Unitarian Church. LMPD accused them of rioting and being a part of a large group that wouldn't disperse.
The charges were quickly criticized and later dropped.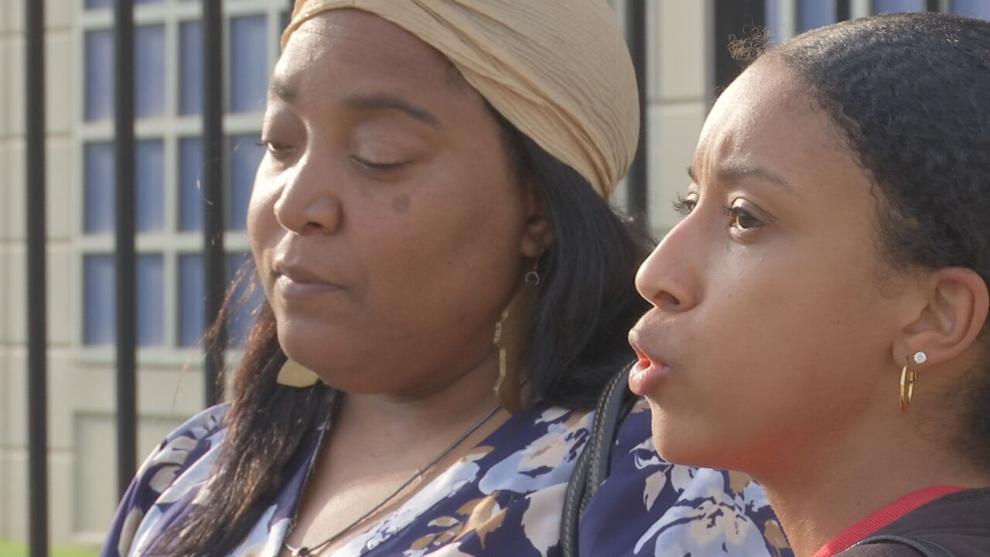 "We want to be held accountable, but we want them to be held accountable as well, and everyday, I got a mark on my arm from where my arm was cut and arrested on bogus charges," Parrish-Wright said. "I can never forget what happened that night and how much it scared my family, how much it scared Ashanti, who was worried about her scholarship." 
After their interviews, they left feeling encouraged.
"I don't want people to get over confident, because we don't know, but I do want people to be open to sharing their stories and bringing a lot of these issues to the light," Parrish-Wright said.
Rev. Clay Calloway, another interview participant, was also encouraged by what he described as a "fruitful" dialogue with federal investigators.
"They're not looking at individuals. They're looking at things that have occurred over time — systemic occurrences," he said. "Likely, it may result in some real change — perhaps, some consent decrees, as it has in other cities — to make some very real, substantive changes to the police department here in Louisville."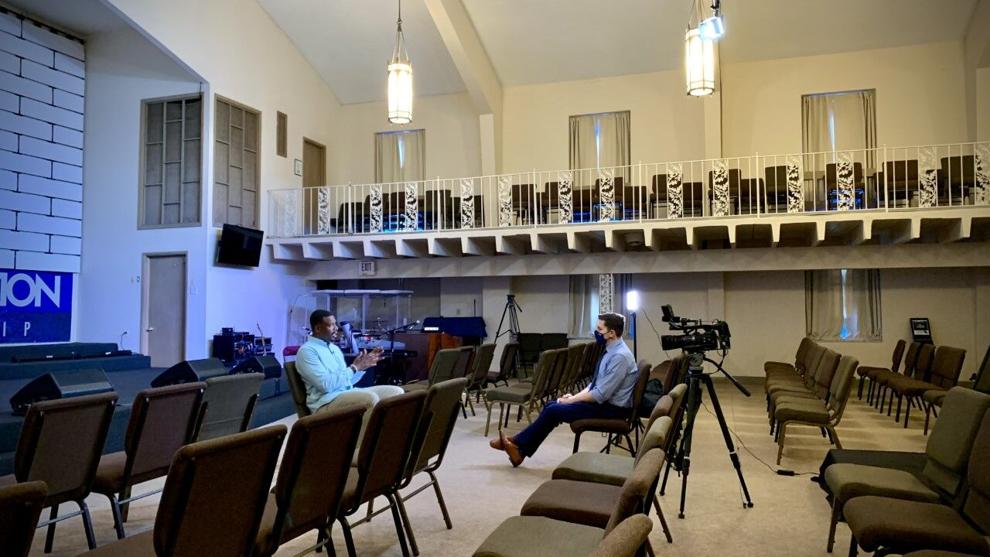 Some of the participants said federal investigators explained how the process worked in other communities. They left with the impression that the muscle of the federal government, in those cases, produced changes that otherwise would not have occurred.
Back at his church, Findley admitted he's cautious of yet another study — yet another investigation — but he feels this one could come with meaningful consequences and changes. For that reason, he's happy he could help.
"There are young boys, young girls that what I do today will affect their future tomorrow," he said.
Related Stories: 
Copyright 2021 WDRB Media. All Rights Reserved.