CRESTWOOD, Ky. (WDRB) -- Parishioners of several Louisville-area churches are now better trained when it comes to protecting others from a gunman.
More than 50 people came out to Openrange Gun Range on Tuesday for a free church security conference. The two-hour class taught gun safety and what to do in case of an active shooter situation.
"Hopefully, this will let people know that churches are safe to go to," said Shawn Killinger, who recently began attending Good Shepherd Church. "We found out it didn't have any security, so I talked to the pastor, and he was all supportive. They had nothing."
Many of those in attendance Tuesday night are already trained in gun safety but wanted help when it comes to awareness, what to look for and accuracy.
"Just because you have conceal carry license does not mean you know how to shoot in an environment or hit what you are aiming at," Openrange President Barry Laws said.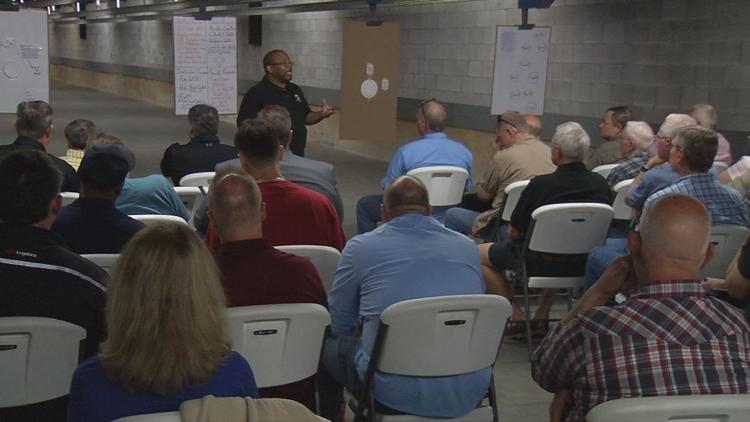 Only 16% of the time is an active shooter stopped by a private-armed citizen, and most of the time the shooting is over by the time officers arrive to the scene.
Recent church shootings around the world, including 26 people killed in Texas in 2017, prompted the conference, something its organizer said is sadly needed.
"It's ridiculous in a lot of ways, but it's reality," Laws said. "We want to make sure everyone is safe and feels secure in their own environments. What we're trying to do is raise the bar for everyone that is going to take on that responsibility."
Tuesday night's conference was the first of three. The others were added because of such high demand. The next session is July 16 from 6-8 p.m.
For more information, click here.
Copyright 2019 WDRB Media. All Rights Reserved.