LOUISVILLE, Ky. (WDRB) -- Eastern High School's football team honored two teachers who are battling breast cancer on Wednesday. 
Players surprised the teachers with No. 1 jerseys, which are reserved for people who make a positive impact on the team and school.
"We battle every day on the field, but after that we go home. They go through it every single day, and it's very tough," said Matthew Hanna, who plays on the varsity football team.
Hanna and several of his teammates presented the jerseys to media teacher Trina Helson and science teacher Becky Loechle.
"I had Ms. Loechle as my biology teacher my freshman year," said Hanna. "It's very sad for her, so this was just a thing to make her happy."
"These two battle every single day, and not for a game, but for life," said Shawn Yohn, Eastern's head football coach. "That's the main thing that we try to do on the football field is to teach these young men about life lessons. And sometimes life lessons aren't always good and they're not always pretty."
Yohn said it's about honoring the teachers and teaching the players to be better men when they grow up.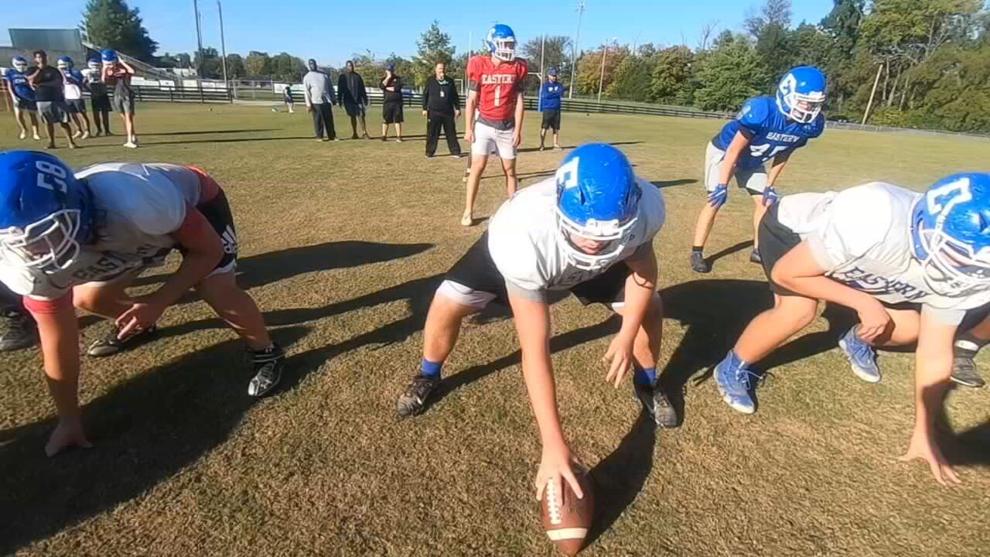 "Eventually, they're gonna have a child or a wife, and maybe they're gonna have to go through that," he said. "And to understand that you're not alone. It's a team effort. And you never know who's gonna be there to pick you up."
It's a lesson on what it means to really be tough and to fight one's battles with grace and strength.
"They still go to school every day and they still teach. They are still role models in children's lives," Hanna said of the teachers. "So (it teaches me) not to give up. Because even how hard it gets, you've got to keep pushing until it gets better."
Copyright 2021 WDRB Media. All Rights Reserved.