LOUISVILLE, Ky. (WDRB) -- JCPS is moving forward with a new elementary school in southwest Jefferson County.
Thursday morning, school officials and students helped break ground on the new $17 million school that will be built on a large tract of land behind Wilkerson Elementary on Johnsontown Road. The old school is 60 years old and has poor windows, poor air circulation, mold and antiquated works spaces.
The Dixie Corridor Area Elementary School doesn't have a name yet, but JCPS Superintendent Dr. Marty Pollio says the new 82,000 square foot building is what students and faculty deserve and it's been a long time coming. The size of the site will allow for expansion in the future, if needed.
"This is where we are right now. But to put kids into a building -- first of all just about health, but then things like natural light, spacious classrooms, open commons areas, all improve the ability for students to be successful," Pollio says.
The state-of-the-art facility will feature two stories of classrooms, art, computer and media rooms plus plenty of open spaces for collaborative learning and outdoor classes. The gym will also serve as a tornado shelter, and the building will have energy efficient features including windows, lighting, plumbing and geothermal heating and cooling.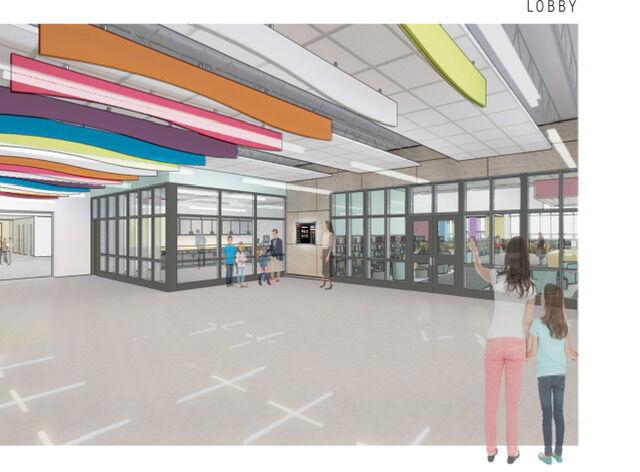 The new school will house students from Wilkerson Elementary and Watson Lane Elementary, around 700 students in all. The old Watson Lane will close. "They love their Watson Lane family, they love their teachers. We're just glad we get to move together and grow and have a brand new space," said stepmom Devon Delepierre.
JCPS is still looking at options for the land of Watson Lane. One option is turning it into a park.
Pollio says only five school buildings have been built in south Louisville in a half century. The newest building is almost 25 years old. The district is building four schools, but it needs 40 new facilities. "We should be embarrassed by that as a community," Dr. Pollio said. "This lack of investment is in every corner of this community."
Pollio says the JCPS property tax hike that's on the ballot would help make that possible. "Kids deserve to have buildings like this, like they do in other counties. We've got to step up," Dr. Pollio said.
The school is scheduled to open August 2022.
Copyright 2020 WDRB Media. All Rights Reserved.