LOUISVILLE, Ky. (WDRB) -- Bowen Elementary Schoolteacher Shellina Urrutia no longer rests her voice after long days of leading classes for her fourth-graders thanks to the Audio Enhancement device that hangs from her neck.
"Before having it, I would have to project my voice a lot, sometimes so much so that when I would go home in the evenings, it would be hoarse, raspy and I would really have to limit my talking until the next day so I could refuel my voice," she said Thursday. "I have no issues with that now after using this system."
Bowen Elementary is one of four schools at Jefferson County Public Schools that use Audio Enhancement systems, which amplify teachers' voices through a microphone connected to speakers in their classrooms.
The kits include wireless microphones to help students participate in lessons and activities. Litzy Castro-Vasquez, a student in Urrutia's class, said she appreciates hearing her teachers better and not missing instructions.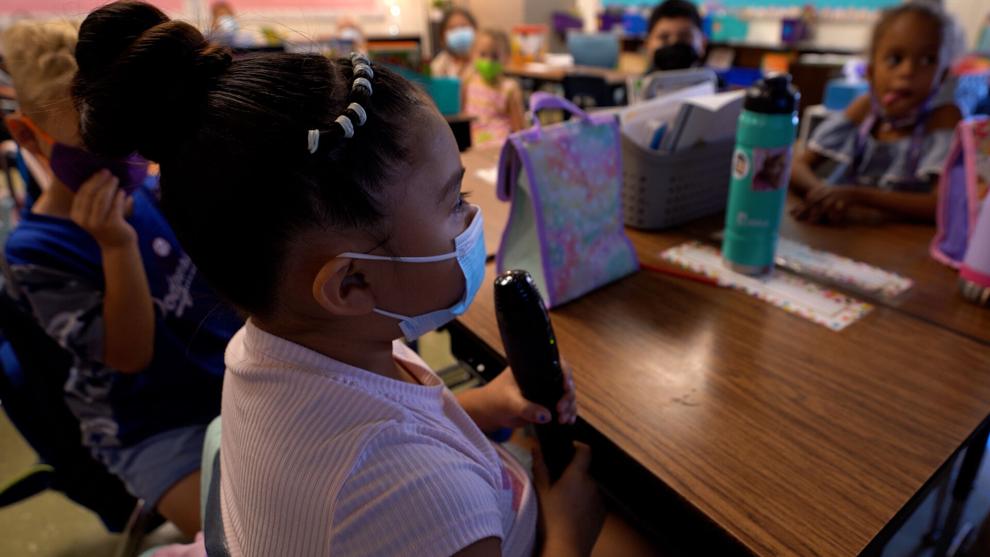 Hearing her classmates' responses also helps her learning, she said.
"Whenever you start school, you get really shy and your voices can be really low, and when we didn't have that sound system, I couldn't really hear my other classmates," Castro-Vasquez said. "... When they say their work, and I'm kind of stuck on something, they really help me to be better with my work."
JCPS plans to provide Audio Enhancement devices for every classroom in the district during the 2022-23 school year.
Kermit Belcher, the district's chief information officer, anticipates spending about $150,000 per school to accomplish that.
"We just, for equitable access across the district, want to make sure all kids have those same opportunities and the teachers as well," Belcher said.
The devices will include a security feature for teachers, with buttons on each side that send alerts if they're pressed and held for three seconds.
"We're still working out exactly where that would go, if it would go to the front office or would it go to JCPS authorities immediately," Belcher said.
The devices at Bowen Elementary don't have security alert systems. Debbie Blakely, Bowen Elementary's assistant principal, said the school bought walkie-talkies with Elementary and Secondary School Emergency Relief Fund money for give teachers a direct line to the front office.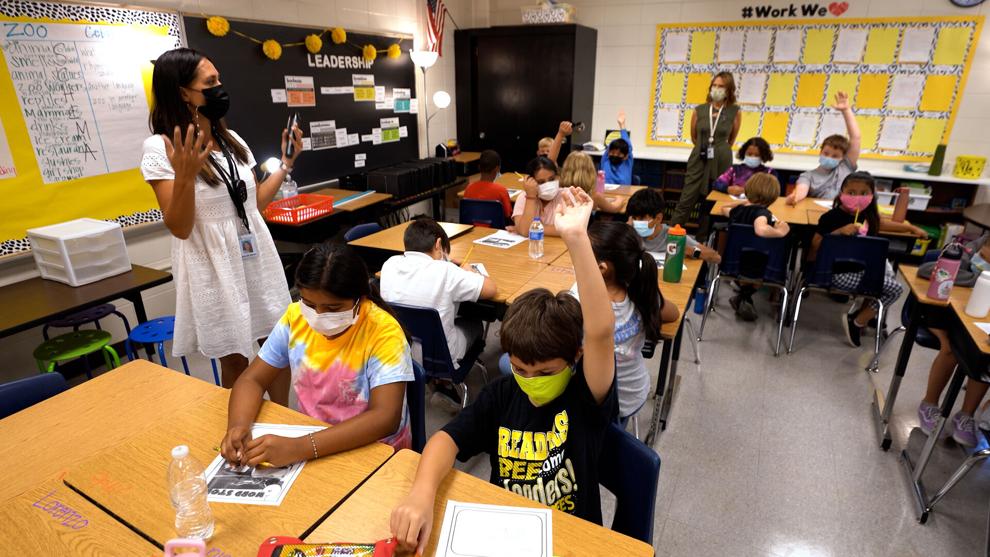 "That is just going to step it up for them and give them another layer of safety, and I think that would be a wonderful enhancement to the entire building," Blakely said of adding Audio Enhancement devices with security features.
"I think I would feel safer with a panic button, just knowing that there was something there I could push immediately," Urrutia said.
Laurie Pytko, who teaches first grade at Bowen Elementary, agreed.
"I think, unfortunately, that's the world we live in," Pytko said. "I don't think of it very often, but it definitely would be an added sense of security just to have that available if needed."
While the current Audio Enhancement kits at Bowen Elementary lack security alert systems, they have proven popular for teachers and students. Blakely said the school decided to purchase them with ESSER money after experimenting with similar devices to help students with impaired hearing.
The devices, she said, benefited everyone in classes that used them at the time.
"When the masking came and teachers started asking can we get something that is like that, we looked into it, researched good systems and really felt like it was a benefit to us," Blakely said. "It was a great way to use that ESSER funding to get it into all of our classrooms."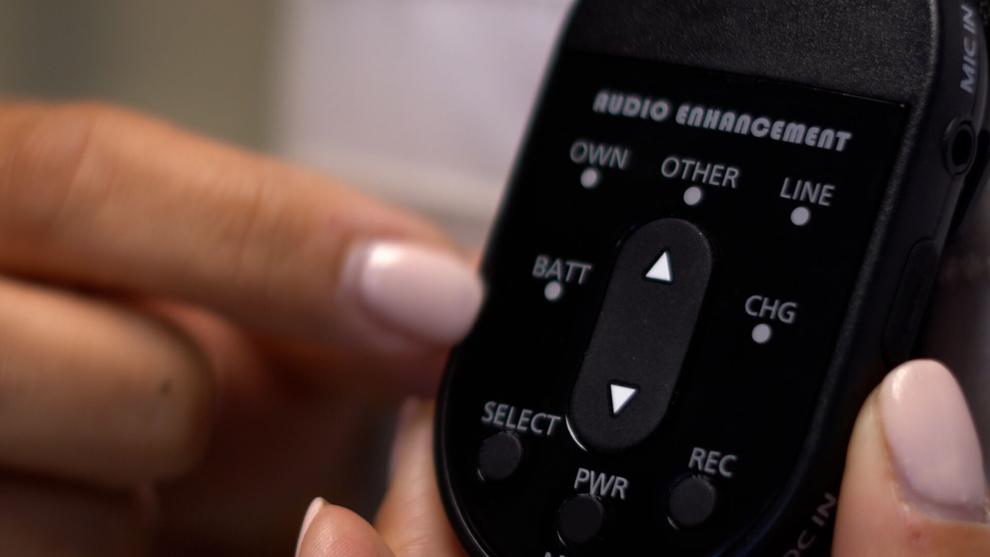 Bowen Elementary is among a few JCPS schools that use Audio Enhancement devices now.
"I think the biggest difference is it's easier on their voice," Blakely said. "They know that their students can hear them without really having to project."
The technology helps students and teachers hear each other, "especially with masks," Pytko said.
"For the students, just using that mic is a huge game-changer because they have those quiet little voices or are shy. So I feel like, for them, too, that's just a way for them to be able to hear each other and be more clearly engaged in their learning and interactive with one another."
"I can clearly hear them, especially with the mask, because it bars lip reading and the projection of the voice," Urrutia said. "So the speaker system is a great, great tool."
Copyright 2022 WDRB Media. All Rights Reserved.