LOUISVILLE, Ky. (WDRB) -- A city-owned parcel of land in west Louisville could see a big change, but there are hurdles when it comes to the environmental impact.
The nearly 17-acre property in the Park Hill neighborhood has been vacant since 1994. The Re:land Group is looking to develop it but not without the appropriate environmental testing, particularly of what could be in the soil.
The chemical manufacturing company Rhodia was on the property until 1994, but the land has sat vacant ever since. The company made lacquers, varnishes and enamels on site.
"As this group comes in to develop this property, there will be certain requirements and restrictions that we'll pass to them and any successors that have to be followed to ensure that land is safe before redevelopment," said Mary Ellen Wiererwohl, chief of Louisville Forward.
The property at the corner of South Seventh and South 11th streets could eventually be a mixed use development with affordable housing, retail and restaurants. And many of those who live nearby are ready to see a change in the area.
"Maybe straighten it up, and it will definitely make this area look a lot different, a lot better. It would be perfect," said Betrice Pierce, who lives across the street and even planted flowers in front of one of the vacant buildings to make it look better.
"It's real bad. Something needs to be done."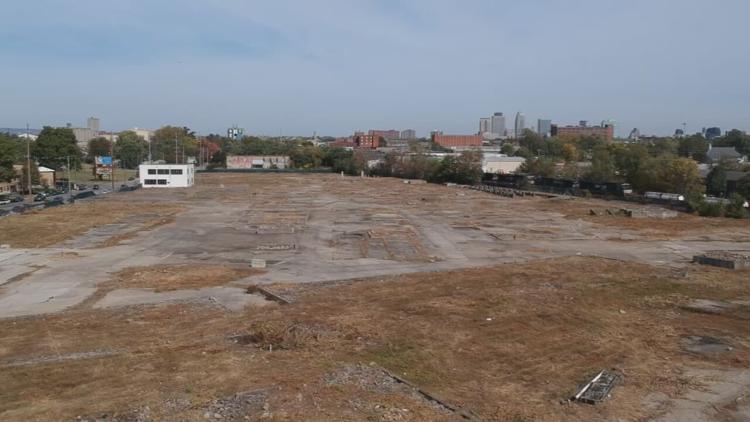 The area is mostly industrial. Louisville Forward said the addition of retail and restaurants would be the first step of the multi-phased development.
An environmental covenant includes restrictions on the property, including prohibiting consumption of groundwater from the site and disturbance of its cap on the property, which prevents toxins from leaching out of the ground.
"If you are going to have a parking lot over that area or build up with a multi-story apartment, then you don't have to clean up as much of the dirt," Wiederwohl said. "So it really depends what you are going to do on that specific piece of parcel."
Following those environmental studies and speaking with neighbors, the developer will then have about 90 days to sign a developer's agreement.
Copyright 2020 WDRB Media. All Rights Reserved.