LOUISVILLE, Ky. (WDRB) -- An excessive heat warning has been issued for Louisville.
The excessive heat warning is in effect from 11 a.m. to 9 p.m. on Wednesday, July 4, 2018.  This is the first time in six years the National Weather Service has issued an excessive heat warning for the city.
Temperatures rising to 93 to 98 combined with high humidity will result in peak heat index values near 110 degrees on Independence Day.
A heat advisory is also in effect from 9 p.m. Wednesday through 9 p.m. Thursday, July 5. Heat index readings around 105 degrees are expected on Thursday.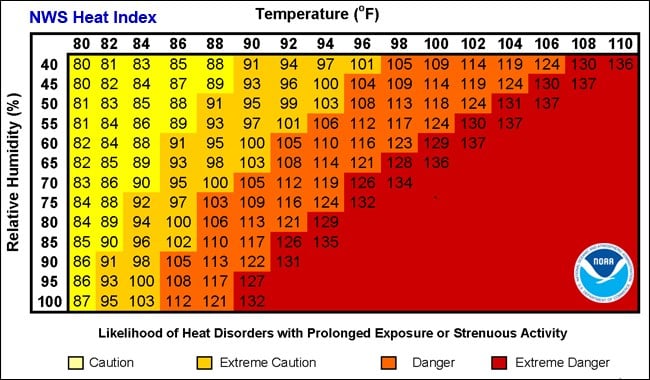 The criteria for an excessive heat warning is a heat index of 105° F or greater that will last for 2 hours or more. A heat warning means that some people can be seriously affected by heat, if precautions are not taken.
The National Weather Service issued a statement that said, "This combination of heat and humidity will lead to an increased risk of heat-related stress and illness. The very young, elderly, those without air conditioning, and those participating in strenuous outdoor activities are the most susceptible. Also, car interiors can reach lethal temperatures in a matter of minutes."
Excessive heat advisories also give hospitals and local agencies time to prepare a response to a possible increase in emergency calls and to activate programs to check on the elderly or open cooling centers.
Copyright 2018 WDRB Media. All Rights Reserved.