LOUISVILLE, Ky. (WDRB) -- When COVID-19 hit, and the country shut down, Louisville's food bank saw demand skyrocket. 
And now, the need for food is still great despite an economy on the rebound. More than 100,000 people in Jefferson County alone lack the food they need to live a healthy life. 
Volunteers like Mona and Michael Vollmer help keep Dare to Care's Portland Community Kitchen running. The work they put in is essential, in every sense of the word. 
"It just gives me such a good feeling when I'm packing those boxes and preparing those meals," Mona Vollmer said. "I know that, growing up, sometimes we didn't have enough food. And I know how that felt."
They stepped up to help in the middle of a global pandemic, when many others simply couldn't.
"There was such a great need, particularly when you think about people were losing their jobs," Mona Vollmer said. "They really didn't know where their next meal was coming from, and so we just really looked places that were open and available to volunteer."
The couple spends a few hours each week volunteering together, prepping food and meals for the community.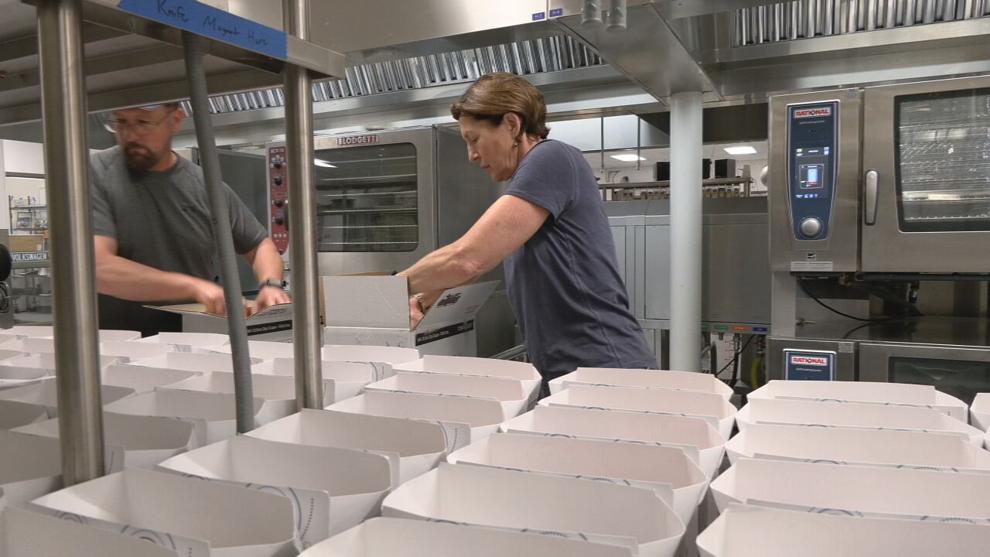 "It's an opportunity where we can give back to the community together and we can also connect with the community," Michael Vollmer aid. 
When the world seemed to stop and shutter last year, Dare to Care didn't have that option. People in the community needed help.
"How can we look at those folks and say, 'No, we're not going to do anything, because this is hard, and we're scared?'" said Annette Ball, chief programs officer at Dare to Care.
The food bank had to pivot to meet the demand.
"When the pandemic hit, there was a huge spike in need that we saw," Ball said.
As restrictions are lifted and people start returning to normal life, food insecurity is still a prevalent issue in our community. Dare to Care said the need for food is still 20-25% more than before the pandemic.
"We understand that food insecurity is a lagging factor of economic recovery, so we are still seeing that increase in need," Ball said. "We really hope that there will be relief in that soon, but we know that we're in this for the long haul."
It takes a village to help feed the 13 counties in Dare to Care's service area. A $1 donation provides three meals, but volunteering also makes a major impact.
It takes 15 volunteer hours to keep the community kitchen running smoothly each day. Volunteers usually work three-hour shifts there, but there are also more opportunities to volunteer within Dare to Care and its community partner organizations.
"It really takes us all working together and as one network," Ball said.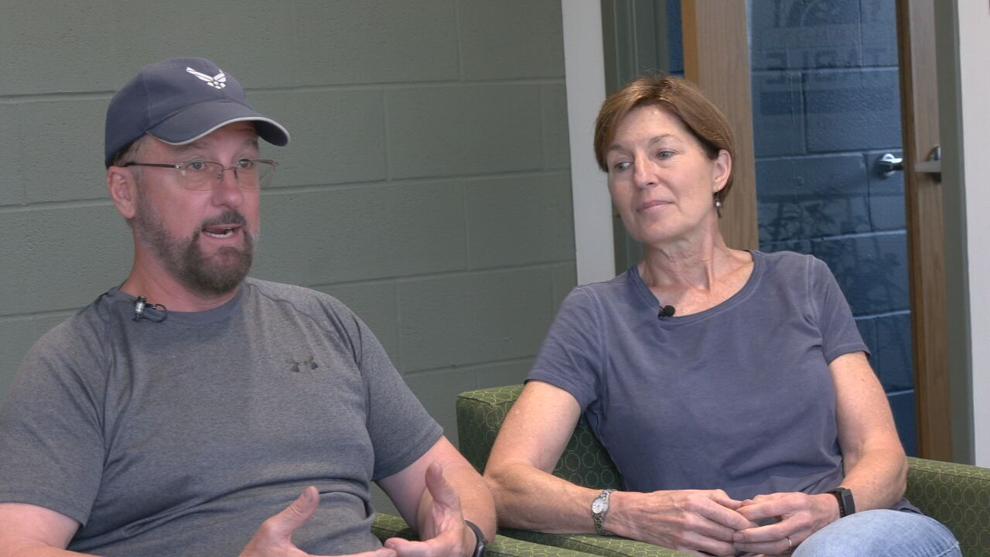 And your time can make all the difference.
"Every single hour that you dedicate will help somebody else sleep better with food in their belly," Mona Vollmer said.
To donate to Dare to Care, click here. To sign up to volunteer, click here.
Copyright 2021 WDRB Media. All Rights Reserved.