BARDSTOWN, Ky. (WDRB) -- Monday's wet weather caused major flooding concerns for those in Nelson County and left several cars stranded on flooded roadways.
"I watched it last night for probably three hours and watched it come up," said Floyd Pritchard, who lives along the Beech Fork River. "I've got my fishing pole laying here on the bank."
Pritchard said he has lived along the river for nearly seven years and has never seen the water get as high as it did Monday night.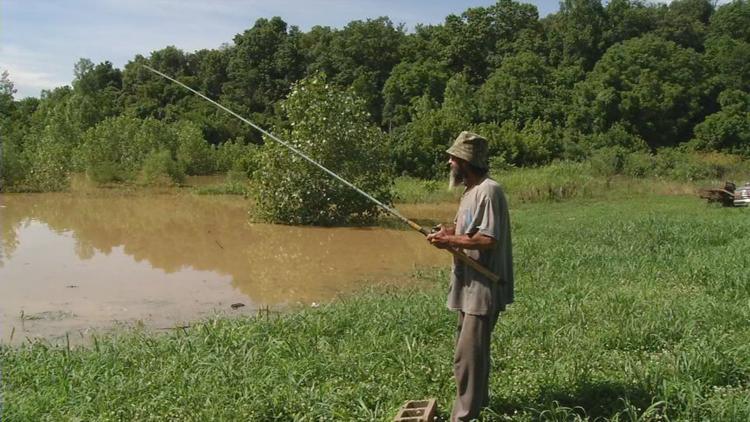 The Bardstown Fire Department responded to reports of several cars stranded in the rising water.
"People underestimate how strong the current is and how easy it is for them to get washed off the roadway," said Lt. Brian Taylor.
The bridge on Loretto Road was so flooded the water quickly rose to the door handles of the cars stranded there.
Tuesday afternoon, two cars still remained partially underwater at the site. Road closure signs detoured any motorists from crossing the low-lying road.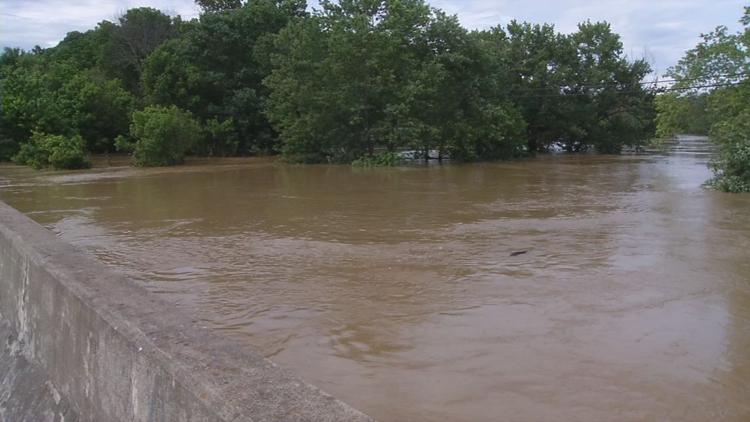 The story did prove to be deadly, however. In Washington County, 85-year-old Edward Redmon, from Willisburg, was killed when the car he was in with his wife was swept off the road and became submerged. His wife made it out safely and was taken to a local hospital.
Heaven Hill Distillery had to delay first shift production after part of its ceiling collapsed from the weight of the rain. Fortunately, no one was hurt. At least two homes in the Bardstown area were struck by lightning.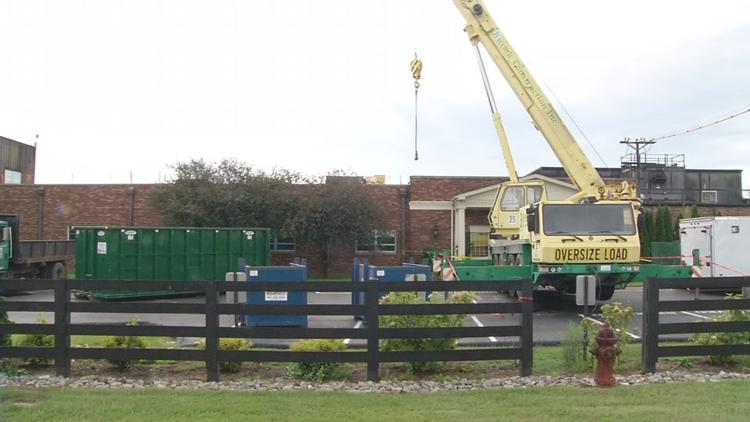 Pritchard still has several feet until the water reaches his home — but he fears any more rain could make that happen.
"If it comes up anymore that's when it's going to scare me," he said.
Copyright 2020 WDRB Media. All Rights Reserved.