LOUISVILLE, Ky. (WDRB) -- Kentucky leaders warned Thursday that if Metro government moves forward with a vote to turn over Youth Detention Services in Louisville to the state, teenagers in custody would be moved to facilities hours from home. 
Metro Government runs the only youth detention center not operated by the Kentucky Department of Juvenile Justice. 
"We're talking about facilities in Breathitt or Adair County or Ashland," Kentucky Justice and Public Safety Cabinet Secretary John Tilly said. "We don't want to do that, but we don't have the resources to operate a facility in Louisville."
The state reimburses Louisville to operate the youth jail, but Metro government said it loses money on the deal. On Thursday, the Metro Council Budget Committee approved a spending plan that would turn Jefferson County Youth Detention Center over to the state. It was one of several changes put forth in a vastly different budget than what Mayor Greg Fischer proposed. 
"It's a big issues and not as easy as saying we're going to make a transition and it starts tomorrow," Fischer said. "We'll have to see what all the options are ... Everything, unfortunately, right now is all up in the air on this."
JCYC employs about 100 Metro Louisville workers overseeing 50 teenagers in detention and about 100 in the community through home incarceration or home supervision. 
"To turn in over to the state would be terrible," said Saulette Davis, president of the Louisville chapter of AFSCME Local 2629, the union that represents a majority of JCYC staff. "What does it look like for our workers? Wwhat does it look like for our parents, and what does it look like for the children?"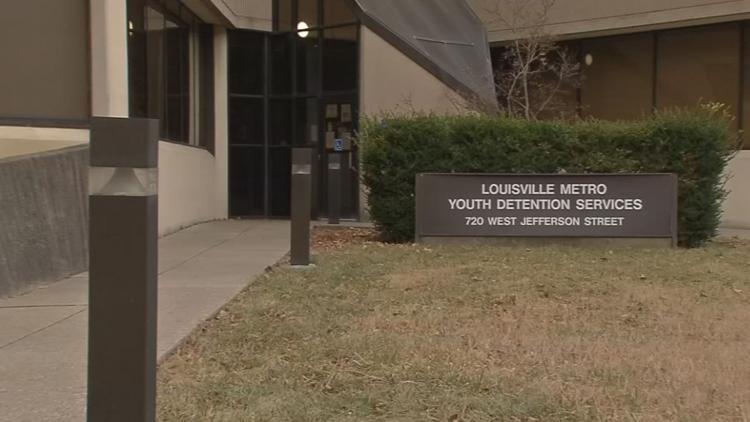 Tilley said juvenile justice would love to have those employees, but they would not likely come to work in similar roles for the state, as Metro Louisville's starting pay is $5 higher than youth detention workers employed by the state. 
The decision to close JCYC goes beyond dollars and cents. The agency is one of Metro government's most troubled. 
In February 2018, a WDRB News investigation included four current and former JCYC workers detailing their concerns about the facility not being safe. In addition, the Center for Children's Law Policy, a national nonprofit agency considered experts in juvenile detention, released a searing audit of Louisville's operation. Among the findings were:
Ill-trained and inexperienced workers locking children in their rooms as a response to mental illness
Kids who didn't go to class every day, one of JCYC's own rules
At least five workers fired in a year under the Prison Rape Elimination Act (PREA) 
 The full Metro council is slated to vote on the budget Tuesday night. Fischer must then accept or reject it, but the council can override a veto with enough votes. 
Copyright 2019 by WDRB Media. All rights reserved.