LOUISVILLE, Ky. (WDRB) -- Downtown Louisville is about to have a new bourbon spot unlike any other.
Soon, when you visit Louisville's Whiskey Row, you'll have a brand new social hall to visit — Number 15. It will be located between O'Sheas and Old Forester. Guests will enter on West Main Street and have five floors to explore.
"We're combining the best things of the bluegrass state, all into one roof," Spencer Fronk said. "We're all about celebrating states. Number 15 ... Kentucky being the 15th state, and what better place to do it than in this old W.L. Weller building back in the 1880s."
Fronk is the CEO of Numbers Holding, the parent company of Number 15. He said the space will be a celebration of Kentucky bourbon, beer and music. Right now, it's just wood and concrete, but pretty soon it'll be something special.
"So everything that we do, the moment you walk in to the moment that you leave, is an honoring of the state," Fronk said.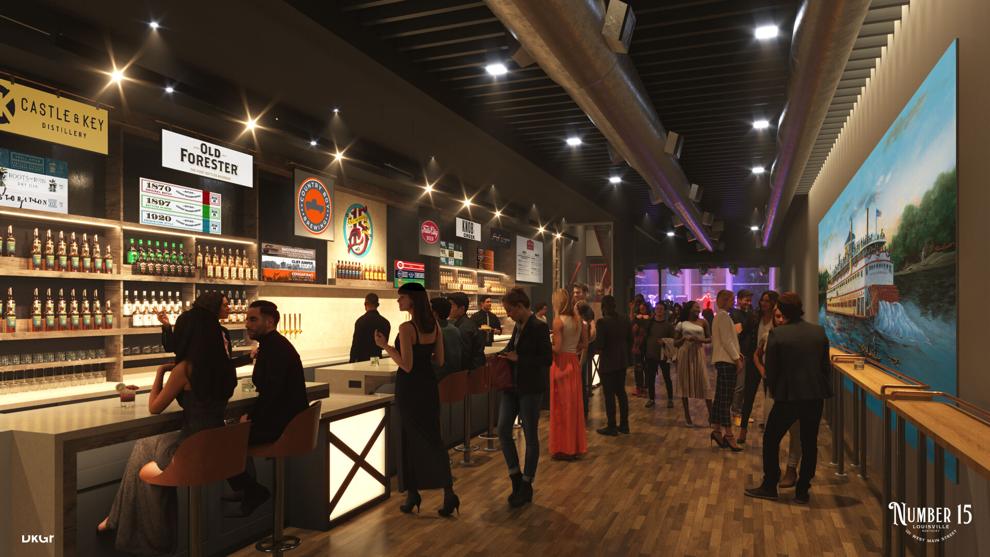 It's honoring the state with three bars, live music and Kentucky brands. You'll even be able to order dinner items like a bison cheese chop sandwich or a "Mississippi Slugburger."
"That sounds awesome. I think that having the local charming things that are just Kentucky would be great," said Richard Borden.
Borden is in town from Southern California. He loves Whiskey Row's old buildings and the mom and pop shops around it.
"I absolutely would come back," he said. "Everybody has been so friendly and it's just been such a wonderful, almost like quiet, but it's been very friendly and a change of pace from from Southern California for sure."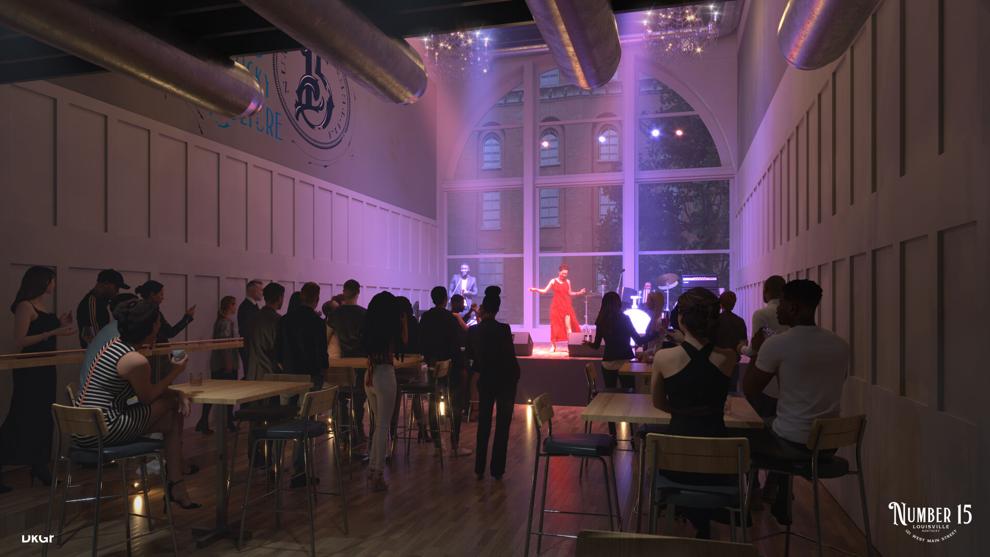 Tourists and all of Kentuckiana will be able to enjoy a main stage with live music, a balcony bar overlooking Main Street, and a sports bar off Washington Street. The project will cost about $14 million.
"Number 15 is nothing like you've ever seen. I can promise you that what we're bringing to Louisville is a departure from your traditional bar. It's a departure from your traditional music venue. It's big, it's bold, but it's really simple," said Fronk. "We do have free live music every night, but this is not, you know, a honky-tonk, if you will, like you'd expect out in Nashville. We're excited to invest not only in the current Louisville, but also the future (and) the direction of the city. And we feel like this is just the beginning and we feel like we're a big part of that growth."
Number 15 does not have an exact opening date, but Fronk said it will open sometime this spring. It will not cost to enter, but eventually, they may host ticketed events. Number 15 will have a wristband payment system for all drinks.
They are also looking to hire several employees. They have job listings for bartenders, barbacks, hosts, hostesses and event managers. For more information, click here.
Copyright 2023 WDRB Media. All Rights Reserved.