LOUISVILLE, Ky. (WDRB) -- Nancy Givens says the clock is ticking to swap fossil fuels with clean energy.
"Scientists are saying we have ten to twelve years to turn things around," said Givens, a member of the 100% Renewable Energy Alliance Louisville.
She's one of the voices pushing to set a lofty goal: a Louisville powered 100% by clean energy in no more than 20 years.
"This is the timeline that's being set by other cities as well," she said. "It is step number one. The first thing you have to do is you have to clarify your vision and know where you're going."
It's a goal Louisville Metro Council could soon officially adopt, if Councilman Brandon Coan, D-8, gets his way.
"There's really three specific goals," Coan explained. "One is for the city government itself, our operations, to use 100% clean electricity by 2030, so in ten years. One is for the city government operations to use 100% clean energy in 15 years. Then, one is for the community as a whole — that's sort of the big, bold, aspirational goal — to use 100% clean, renewal energy by 2040, so in 20 years."
In a Thursday afternoon committee meeting, that big goal got an even bigger reality check from David Sinclair, the vice president of Energy Supply and Analysis with LG&E and KU.
"We occasionally make the New Year's resolutions that this is the year I'm going to get in shape, this is the year I'm going to join the gym," Sinclair told the committee. "So the first two are pretty easy: making a resolution and joining the gym. It's the going every day and what's necessary to actually transform your body (that) becomes the hard part."
He said LG&E supports a "clean energy future" with wind and solar power, the clean energy forms he said he believes are most feasible in Kentucky. However, he said those, too, would come with challenges in Kentucky — and big costs.
According to LG&E, converting just one circuit to solar panels in Louisville could cost around $10 million.
"If you were to scale this system up to the entire system of LG&E and KU, (it) would probably cost north of a hundred billion dollars," Sinclair said.
Givens said she isn't discouraged by those challenges and costs.
"He is only talking about the cost of implementing a clean energy future. He's not talking about the cost of not implementing a clean energy future," she said.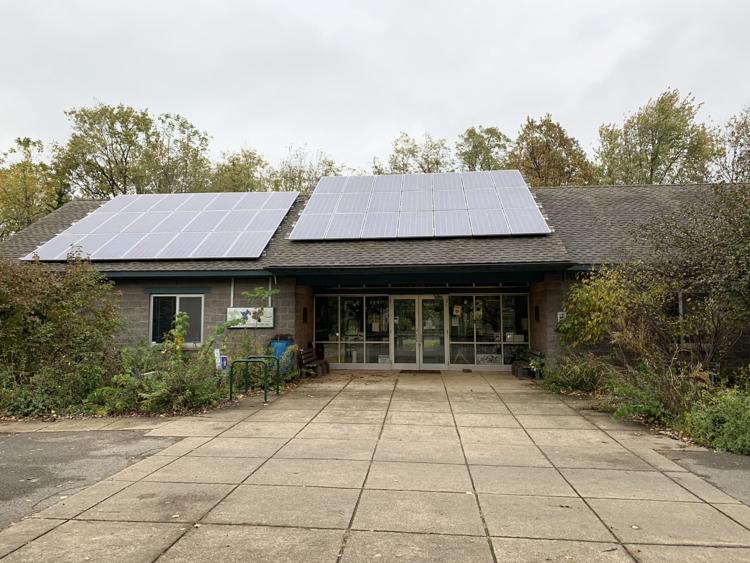 Neither is Coan.
"These are goals, and the idea is that they will be attainable given the right amount of time for technology, regulatory reform, and these other socioeconomic changes in the world to take hold," he said. "I think what we are proposing makes sense based on what our peers are doing. If I said that the goal is going to be in one year, in two years, and in three years, then, you know, that probably wouldn't be realistic."
Coan says Cincinnati, St. Louis, Pittsburgh, and Atlanta already have set similar goals. He said he hopes Louisville will do the same and approve clean energy goals by the end of the year.
Copyright 2019 WDRB Media. All Rights Reserved.