LOUISVILLE, Ky. (WDRB) -- A Louisville Metro Police officer has filed a lawsuit claiming the department is trying to hide unlawful bias and discrimination.
Officer Philip Satterthwaite was named LMPD's diversity and inclusion officer to, in part, address racial disparity problems in the department, according to the lawsuit. Satterthwaite, however, claims that Chief Erika Shields' administration shut the position down and retaliated against him when he protested. 
The lawsuit, filed Monday by attorney Sam Aguiar on behalf of Satterthwaite, claims LMPD has a "buddy system," in which leaders cherry-pick who gets promoted and often leave out Black officers. Satterthwaite, a Black man who joined LMPD in 2012, was rejected from positions with the department's Crimes Against Children Unit and Robbery Unit in 2020, according to the lawsuit. He alleges the hiring process violated the Fraternal Order of Police contract.
"The nepotism within LMPD is longstanding, and it is a substantial contributing factor to depleting morale amongst those officers who know that they, regardless of their accomplishments and history of being great police officers, face a stacked deck each time they seek a promotion where others within department connections are also in the candidate pool," the lawsuit says.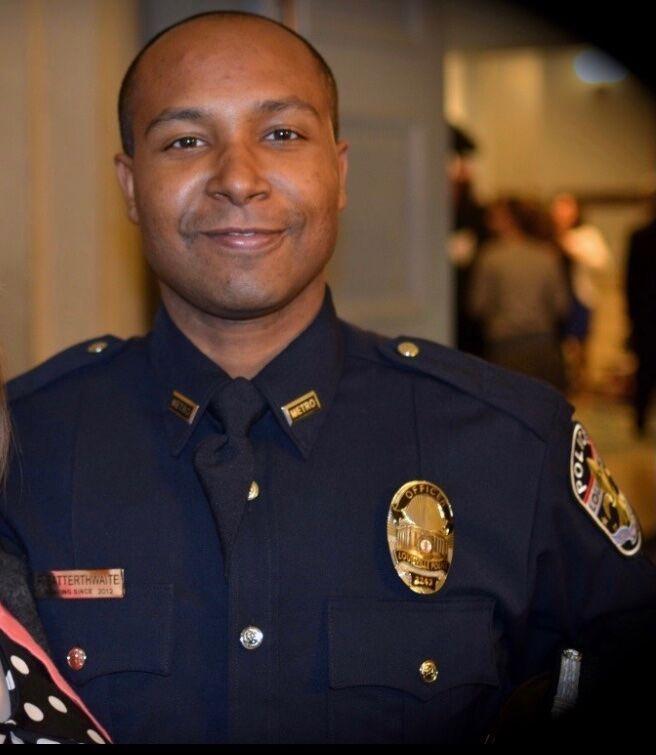 The claims made in a lawsuit represent only one side of a case. LMPD Officer Beth Ruoff told WDRB News in a statement that the department does not comment on pending litigation. 
According to the lawsuit, Satterthwaite eventually took on a role as diversity and inclusion officer in 2020. Satterthwaite worked with then-Deputy Chief Lavita Chavous to "focus on equal opportunity for advancement and openness within the department," the lawsuit says. 
"[Satterthwaite and Chavous] both agreed that identifying and resolving issues with diversity and transparency within the Department were a critical first step which needed to take place prior to promoting aggressive recruitment of Black Officers for the Department," the lawsuit says. 
Race, according to the lawsuit, "plays a direct and indirect role in advancement opportunities at LMPD," where, until the mid-2000s after the formation of LMPD as a consolidated department, "Black officers simply did not make the rank of Sergeant." The suit claims racial disparity results in "poor morale amongst many Black officers."
Satterthwaite and Chavous "recognized the inherent flaws in a system where unit commanders were selecting friends and 'clique' members for their positions" and found that officers "regardless of race or gender, were losing out on promotions to others who had connections within the department," the lawsuit says. 
"Inevitably, a unit filled members who are close friends and family of command staff creates a culture which is susceptible to a lack of accountability," the lawsuit says. "Furthermore, it deprives many of the best and most qualified candidates of the positions to which they apply."
In the lawsuit, Aguiar claims Satterthwaite's concerns about LMPD were confirmed in a top-to-bottom review of the department conducted by Chicago-based consulting firm Hillard Heintze. 
Sought by Louisville Mayor Greg Fischer after the shooting deaths of Breonna Taylor and David McAtee at the hands of law enforcement, the review recommended LMPD hire a diversity officer within its top ranks. Researchers also noted that LMPD has a dearth of African Americans in leadership positions, such as sergeants and lieutenants. 
"The department truly needs to diversify itself," said Rob Davis, a Hillard Heintze senior vice president and former San Jose police chief, upon publishing the review in January.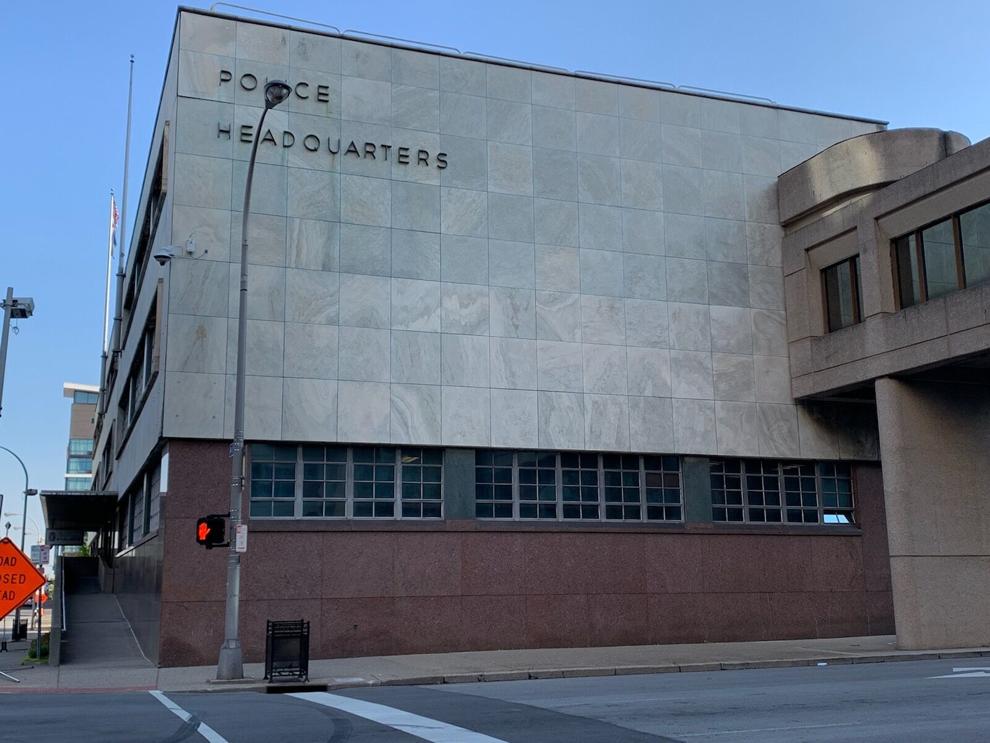 Related: LMPD review finds police department needs 'major changes'
The lawsuit alleges Chavous was "was forced out of upper command and was ultimately put in a position to where she was essentially forced into retirement" when Shields took over the department in January and hired Jacquelyn Gwinn-Villaroel to serve as deputy chief.
Additionally, department leadership allegedly eliminated Satterthwaite's position and replaced it with "a window-dressing job," according to the lawsuit.
"[Lt. Steve Healey] made it clear to Officer Satterthwaite that there would no longer be a project which could reveal the inherent issues faced by Black Officers, as well as all Officers who are not in the buddy system," the lawsuit says. 
When Satterthwaite filed a grievance, he alleges LMPD upper command "directed and authorized efforts to intimidate, harass, surveil and intimidate" him. The lawsuit details numerous encounters Satterthwaite allegedly had with an officer who would circle his home in an LMPD-owned Jeep only to return the car to the FBI's Louisville Field Office near Blankenbaker Parkway. 
Satterthwaite eventually approached LMPD leadership about the alleged surveillance, according to the lawsuit. When he did, a sergeant allegedly told Satterthwaite he was worried about his "condition" and advised him to take time off under the Family and Medical Leave Act. He did and later filed a complaint with LMPD's Professional Standards Unit, the lawsuit says. 
The suit asks for Satterthwaite to be reinstated into a revived diversity and inclusion officer position, compensatory and punitive damages and a trial by jury — among other relief. 
Read the lawsuit in full below: 
Reporter Jason Riley contributed to this story. 
Copyright 2021 WDRB Media. All Rights Reserved.